How Vyrill unlocks ROI potential of fan-generated video content (Virtual Event)
Thursday, March 18th, 2021 • 11 am - 12 pm (PST)
Ajay Bam, CEO & Co-Founder of Vyrill, a video discovery, analytic, licensing and commerce platform powered by proprietary AI technology to enable social commerce and product marketing, will be showcasing the Vyrill Dashboard for Brands, Agencies and Enterprise.

See how Vyrill has solved the problem of unlocking the revenue potential of UGV content with groundbreaking proprietary A.I. technology that analyses videos for;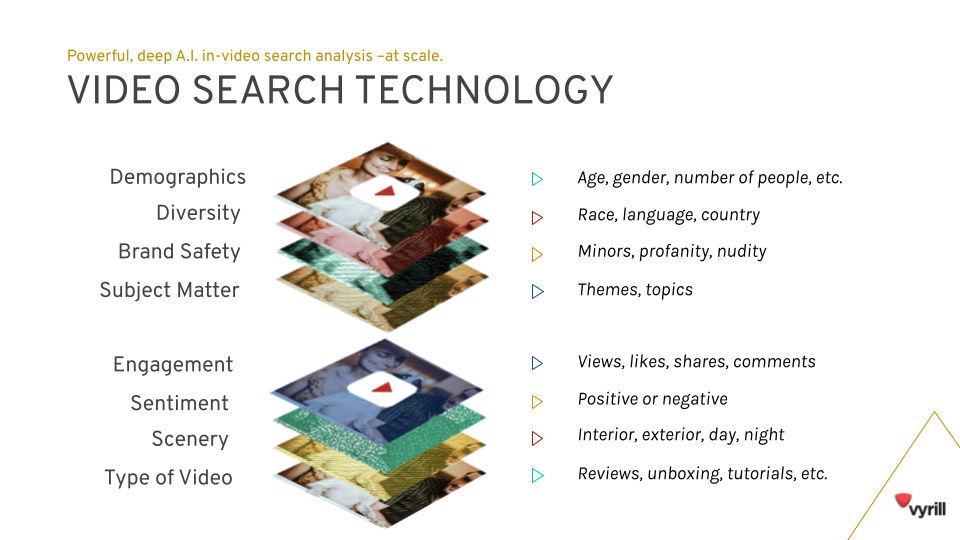 Ajay will share how Vyrill's innovative in-video search finds, qualifies, and analyses user-generated video (UGV) and branded content at scale allowing brands to then connect, license, and leverage UGV directly from the platform.

Voted top 'cool' video analytics & licensing vendor by Forrester Research & Gartner Research. Vyrill has developed the industry's first video ranking system for commerce and is able to capture authentic UGV 90% faster than any single team can capture on their own. Vyrill technology helps amplify brand awareness by up to 38% and increase page engagement by up to 68%.

The first half will be a presentation and the second half will be open for Q&A.

NOTE: The password to this event will be shared with registered attendees the day before the live event.