Great News! Toffee's Record-Breaking January 🚀
Hi everyone, I've got some very exciting news to share with you today!
Something interesting is happening. Toffee has been gaining a lot more traction than anticipated. For reference: in an average week, we tend to see about a dozen sales processed worth around $100 to $150. We also anticipate sales to dip after December as fewer people have money to spend after the holiday period.
However, in the past week, we've processed $600 worth of volume with more and more sales being processed on Toffee every day. This spike is not only limited to volume processed. We've been seeing a 3-5x in registrations, stores/listings created, and traffic to Toffee in the past few months.

Since November, aside from a few UI/UX improvements on Toffee, I've completely been focused on this crowdfunding campaign & recruiting a core Toffee team. Here's our search performance for the month of November, when I switched my focus to the campaign.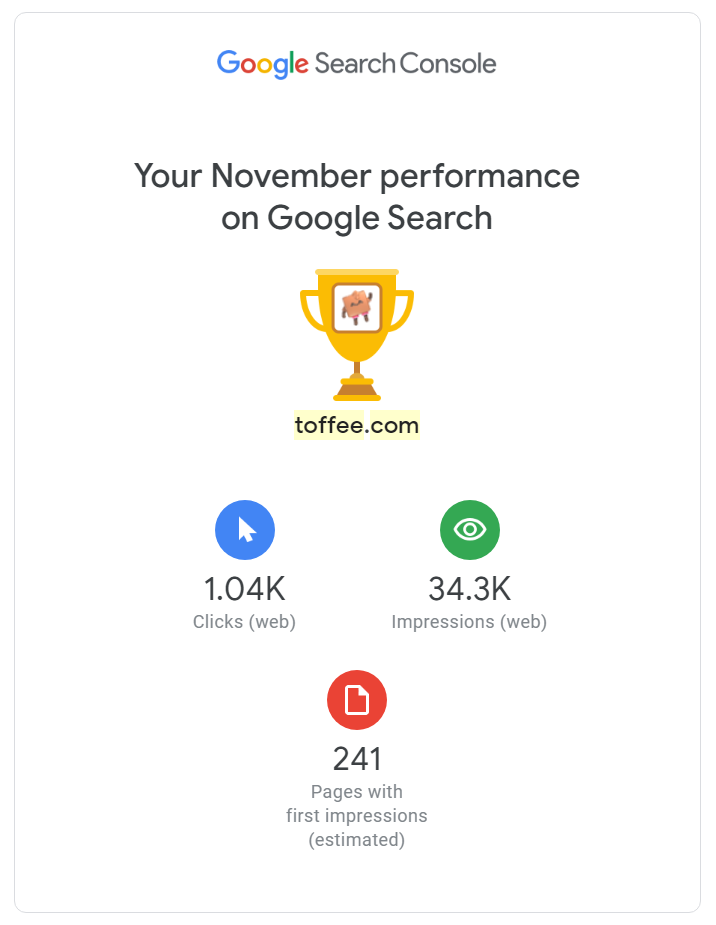 Two months of complete focus on the crowdfunding campaign & recruiting later, whilst Toffee has been running autopilot, here's our search performance for the month of January.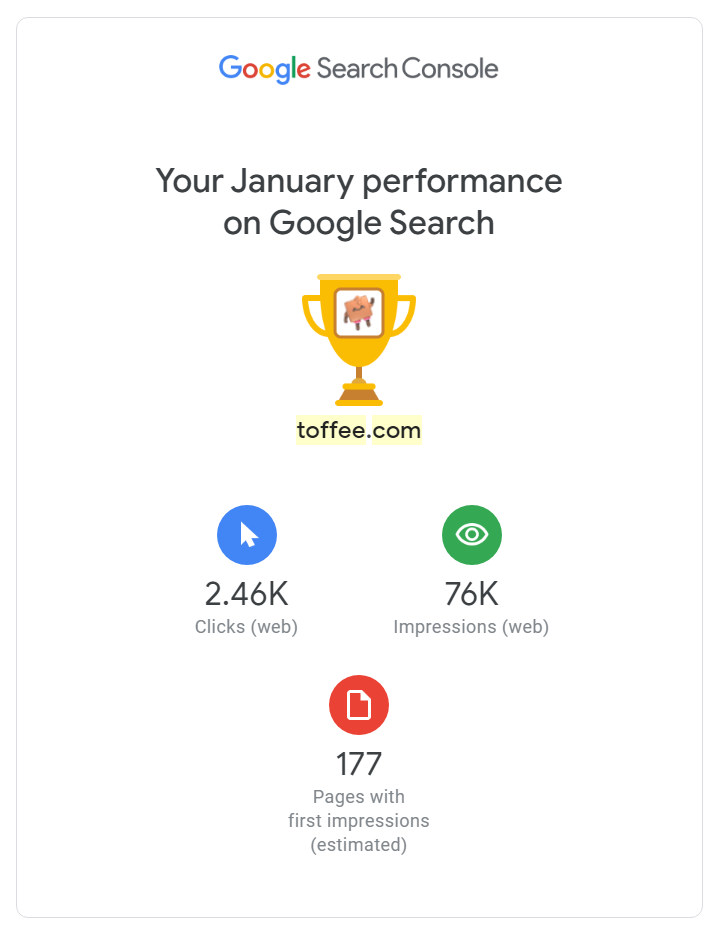 As you can see, impressions & clicks have more than doubled, despite fewer pages with first impressions. This bodes well, and we really can't wait to see how this progresses in the coming months as we start refining the marketplace and ramp up our marketing efforts.
If you haven't joined us on this journey yet, there's not much time left! Not only are there only 16 days left before our crowdfunding campaign ends, but we've also got a maximum investment cap of $136K which may be hit sooner than you expect it to.
Have any questions? Don't hesitate to ask!