Why Micro-Investors & Angel Investors love Vyrill
As we continue our push toward our ultimate $2-3M fundraise from private investors, we've got amazing news!

Vyrill has added angel investors Bora Chung - Ex-Head of Apple payments and now Head of Experience at Bill.com, and Jay Eum - Ex-Managing Director of Samsung Ventures, to our list alongside other important players we've already announced, like Vanja Josifovski - Chief Technology Officer at Airbnb and Jure Leskovic - Associate Professor of Computer Science at Stanford University & Chief Scientist at Pinterest.
Micro-investors, family and friends are also enjoying the opportunity to invest through WeFunder. We are at $91K as of this update.
The individual to help us reach our first $100K on WeFunder will receive a special mention in our next update!

Will it be you?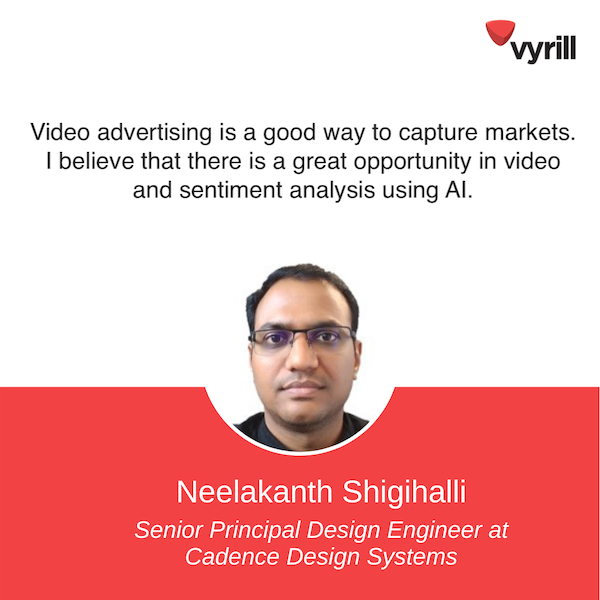 Here are three reasons why both Angel Investors AND Micro-Investors have invested in Vyrill. Also, here's why you should hit the button and invest in Vyrill right now;
Since Covid began in March 2020, online video has spiked an estimated 600% and continues to rise (including streaming video) in 2021. Because User-Generated Video (UGV) content creation and consumption had already been doubling at 200% a year since 2016, this means Vyrill is perfectly positioned to own the UGV commerce space moving forward
Vyrill has figured out how to collect, rank and leverage user-generated video (UGV) content at scale, maximizing its ROI with its content marketing tools. The first 'in-video' search of its kind, brands can now capture authentic UGV 90% faster than ever before and using Vyrill's video marketing campaign tools, amplify brand awareness by 38% and engagement by 68%. Helping everyone save time, energy and money is something we take very seriously!
Voted top 'cool' video analytics & licensing vendor by Gartner Research. We have included this on the list because it's a big deal... Gartner is the world's leading research and advisory company helping to equip business leaders with indispensable insights, advice and tools to achieve their business objectives and people listen closely to what Gartner says.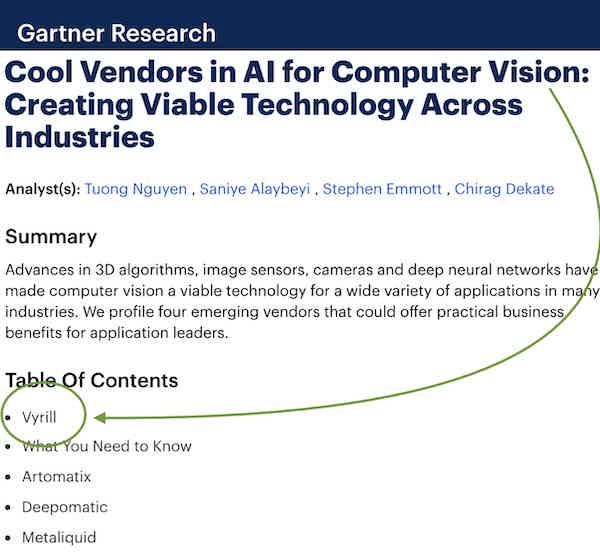 Looking forward to exponential growth in 2021 and beyond!

Every little bit counts and without you, there is no us!
Invest in Vyrill today.
•••