🤝 New Hires & 1 Month Left to Invest!
Toffee's crowdfunding campaign will come to a close in a little less than 31 days, on the 26th of February. If you've been considering an investment in Toffee, now is the time to commit. I've got a number of exciting announcements to make in the weeks to come, and today is the first: new hires!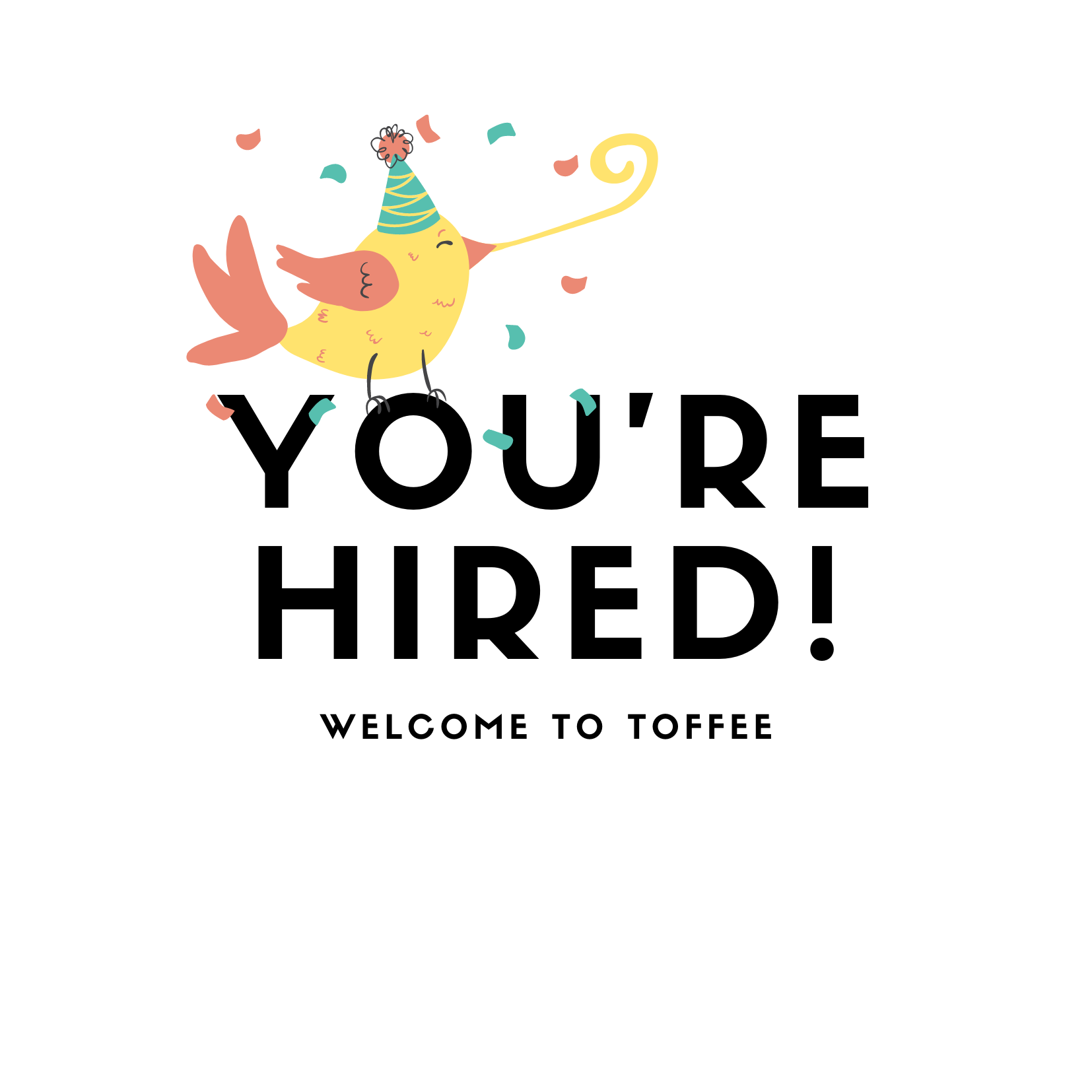 Growing the Team
One point that prevented investors from considering an investment in Toffee was the size and depth of our team. At the moment, Toffee namely only consists of myself as a full-time founder, as well as two on-call contractors who help me out when needed.
Given the above, I started to undertake efforts to flesh out the Toffee team in the past few weeks, and today I'd like to share the first full-time hire (of many to come) with you.
Meet Jorge
Jorge Gonzales is a back-end developer based out of Mexico, and he's the first addition to the Toffee team. Jorge and I got in touch via a contractor I worked with in the past, and he's exactly the type of person I prefer working with.
Not only is Jorge well-versed with the technical stack Toffee is built on, but he's also extremely ambitious and actively contributes to various open-source projects in his spare time. He had a few offers on the table from other startups, but ultimately decided to join Toffee because he is both excited and convinced that Toffee is going to be the next big thing.
Toffee's Hiring Practices
Thanks to Toffee's remote-friendly policy, I was (& will be) able to recruit awesome developers like Jorge. These underestimated developers oftentimes don't get a shot because of their geographic location, despite being excellent fits for the jobs they apply to. When they do join companies, they have a point to prove and almost always go above and beyond in their duties. It's these sort of people that I want to work with at Toffee.
Similar to Jorge, I am in talks with another developer based out of Dubai who is also ambitious and well-versed in Toffee's tech stack. It's likely that he joins us before the crowdfunding campaign comes to a close, so I will keep you all posted on how it goes.
PS: I always make sure to treat the people I work with at Toffee well. As mentioned above, Jorge was referred to me via a contractor I used to work with over a year ago, and who I now help out whenever he launches a new project or needs input on an idea. This goes to show that treating people well always pays off!