Double Gold! And another gold!
The Las Vegas based PR%F Awards announced their Double Gold and Gold winners today!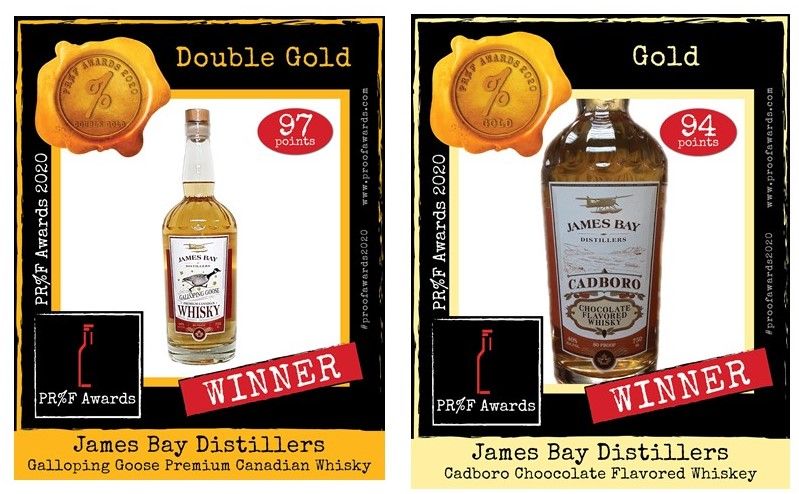 We are happy to report:
-- Galloping Goose Canadian Whisky: 97 points and Double Gold
-- Cadboro Chocolate Flavored Whisky: 94 points and Gold

This is the fifth gold medal for the Galloping Goose, and the second for Cadboro whisky. Cheers!