CLICS Q3 Revenue & Q4 Projections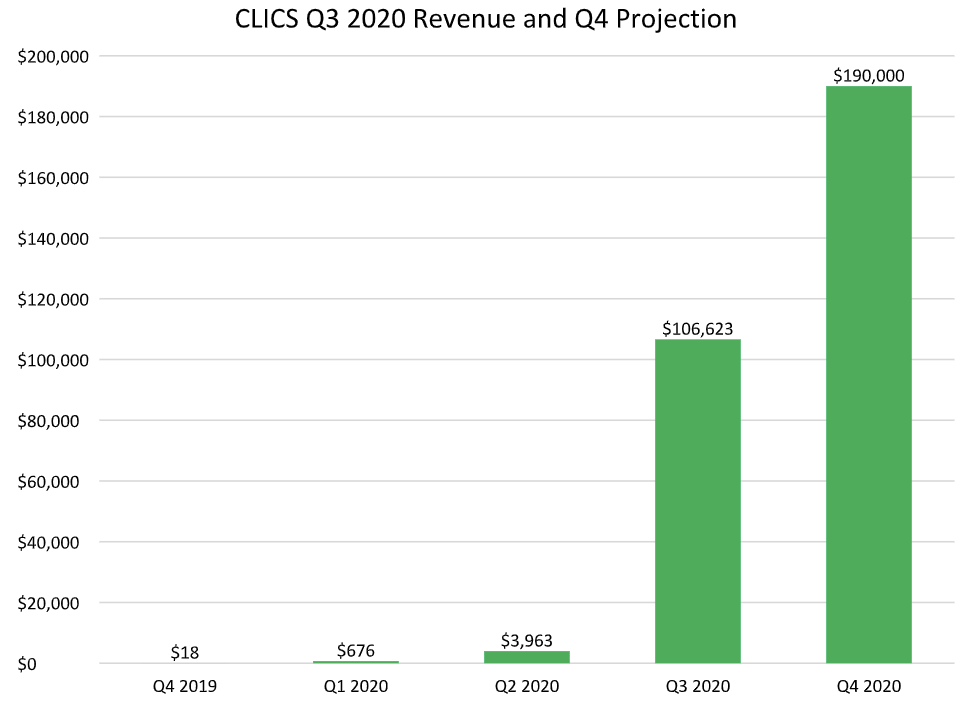 CLICS' revenue for the third quarter of 2020 grows 2,590% to $106,623 exceeding expectations!
"CLICS' patented technology is proving to be a game changer. CLICS' fourth quarter revenue is also shaping up to be another record quarter at around $190,000" said Charles Brown, CLICS CEO.