A quick tour of the barrel & bottling room!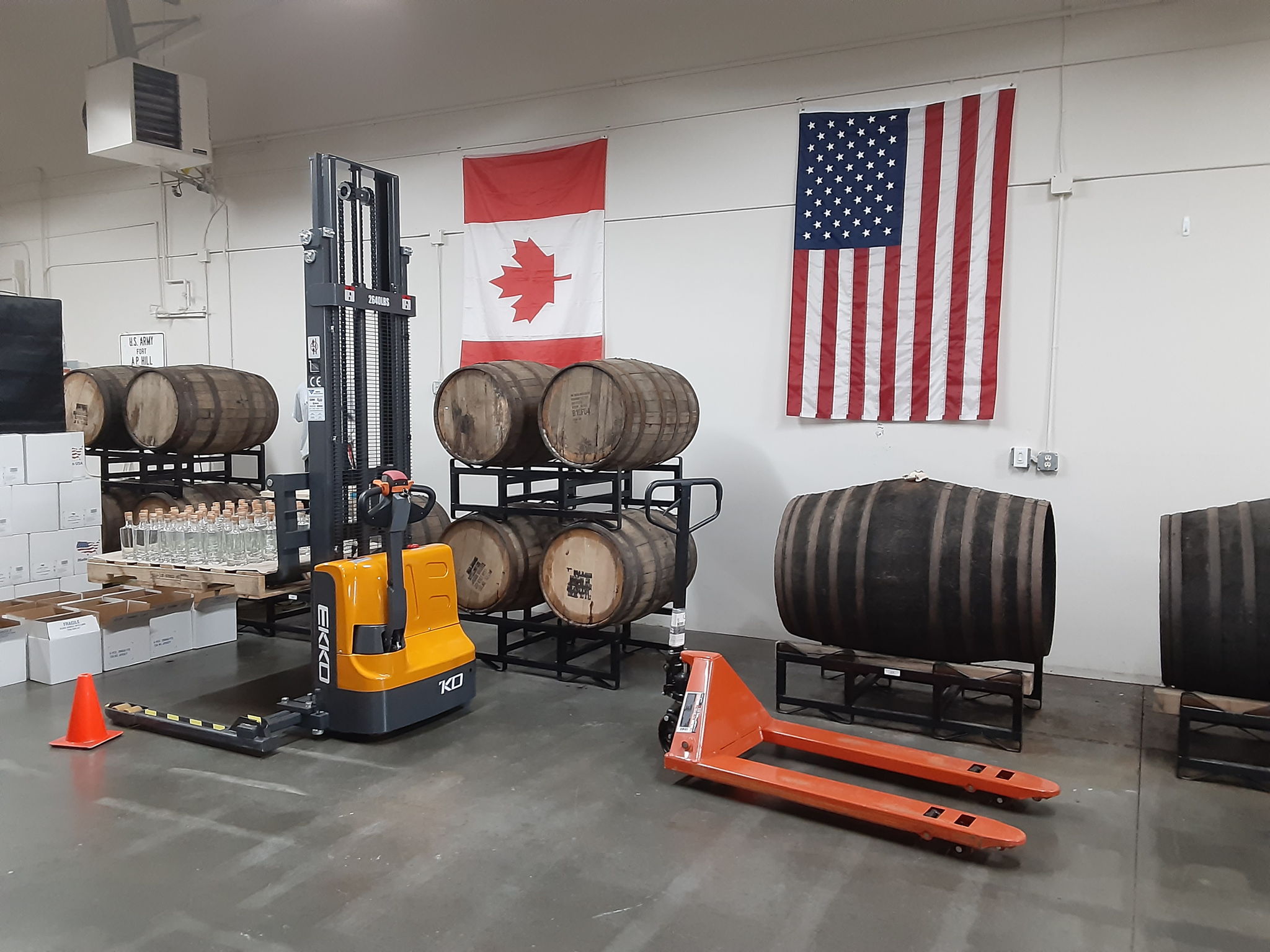 At James Bay Distillers, we distill in "Suite B" and barrel-age and bottle in "Suite C" at our building at Paine Field airport.
Here, we show you two barrel types:
-- Our used
53-gallon American oak barrels
which previously held bourbon for 4 years, and French Martel cognac for 7 years. These barrels are key for our
Gintrigue Barrel-Finished Gin
, and our
"Blue Goose," the barrel-finished version of our award-winning Galloping Goose Canadian whisky
.
-- Our larger
500 Liter Amontillado sherry butts
(40 years old!), are currently in use for a 12-month finish on our Galloping Goose, due out in March/April 2021. (Yes, we have a sherry-finished gin underway too!)
You see both the
U.S. and Canadian flags in the background
because we had originally planned to operate primarily in Canada, which is now our source of our Canadian whisky, since 2015.
Note: all WeFunder investments will be used only in the U.S.A.
Also on the left on the yellow and black colored straddle-stacker, you see some of our
Lochside Summer Gin No. 5
already bottled, waiting for their labels to be applied.
Cheers!