5 Days Left: The Wait is Ending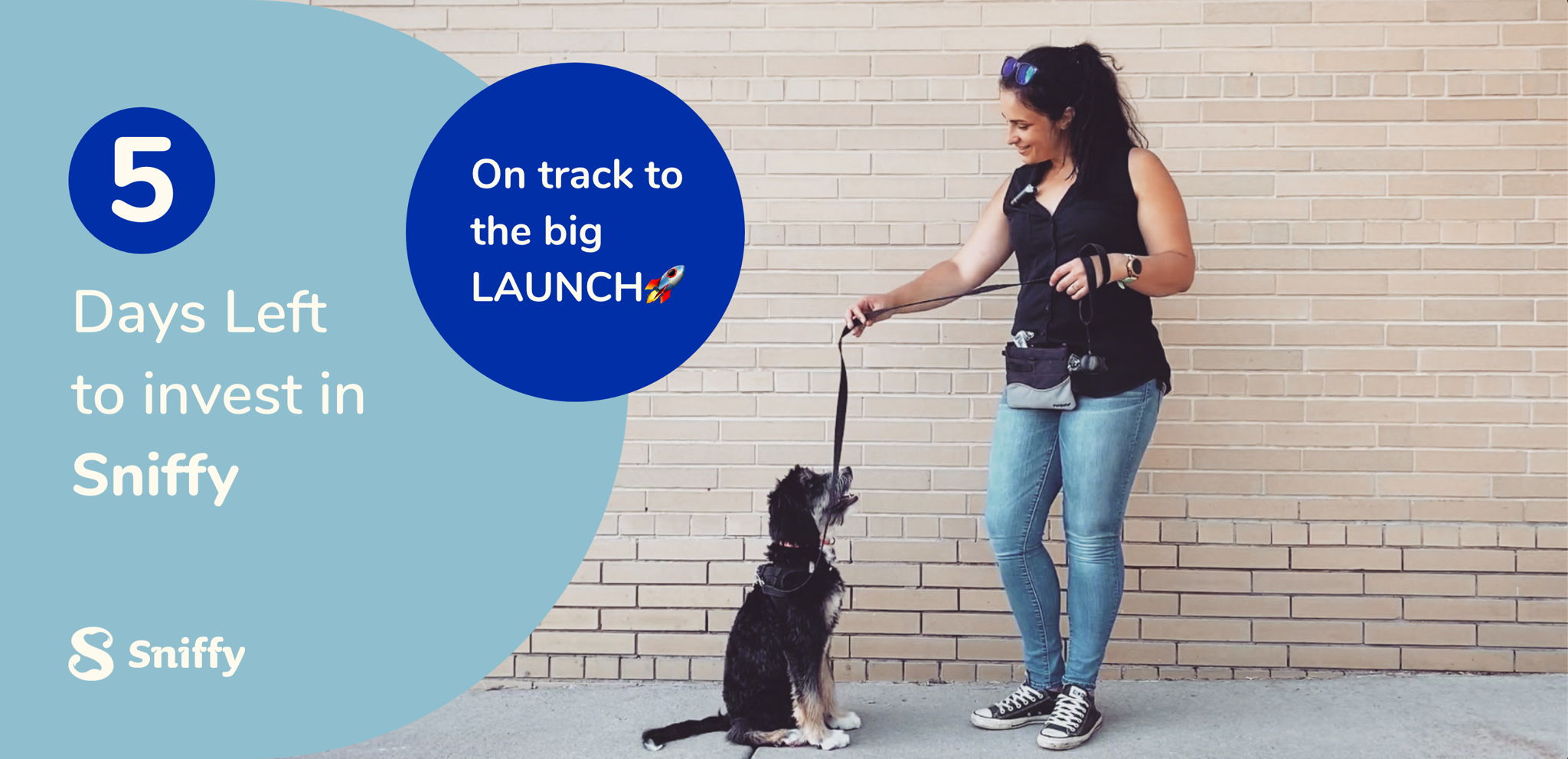 Hello everyone! I hope you all had a wonderful weekend and Thanksgiving!

This is our last week on Wefunder, so I wanted to take the opportunity to say THANK YOU to all of our backers and followers for your support! Your contributions will help us put Sniffy in the hands of many dog parents, which will help people understand and bond deeply with their furry buddies in a pawsitive way and ignite the growth of our company.
We are happy to announce we've already reached our target goal, which means the raise is successful. If you're looking to invest more or bring anybody else on, now's the last chance! We finally have an amazing product coming out and can't wait to share it with you all.
We are now final testing the app within the team and a group of dog owners. The closed beta testing went smoothly and we are extremely happy with the results. Believe it or not, I've been seeing positive behavioural changes happening on my dog! We are expecting to fully launch the app after this round of testing in one month. And it will be in both App Store and Google Play. The wait has been so long but we are really close to the final product, so please get excited!

Thank you once again for everything and get ready for an amazing Sniffy app really soon 🐶 ❤️