2021 IS CLOSE, AND D.O.G. IS READY!
Our fundraising on Wefunder closes on December 2nd. We are excited to share with you what D.O.G. has planned in 2021! Be a part of this great future and invest in D.O.G. now!
Sales
All-out push on our subscription and direct to consumer sales
Continued growth in the Pacific Northwest, partnered with our distributor, AFCO
Increase direct distribution to our California retailers; goal of 200+ stores by Q4 2021
Product Line
Honing down our kibble line to our best sellers: Beef, Chicken, Duck & White Fish
Can/pâté line will continue with all six proteins
Our innovative pumpkin supplements have taken the market by storm and this line is poised for continued growth in 2021.
D.O.G.'s Organic Sweet Potato – the first in our treat line launched in Q4 2020, and has been an immediate success with both retailers and consumers. In 2021, we'll introduce a real-meat treat to this line.
Planned launch of our ancient grain line in Q2 2021 – with preorders from distributors and retailers!
Marketing Plans
Dynamic social media plan that targets sales and brand awareness
In Q4 2020, we successfully launched an influencer campaign which will be expanded in 2021 to include brand ambassadors.
Stylized seasonal product boxes available online in 2021 through subscription.
All of us at D.O.G. want to thank you for your ongoing support. Together, we can continue to bring great nutrition to all pets. We wish you and yours a happy and healthy holiday season. Let's make 2021 an exceptional and prosperous year!
Warm wishes,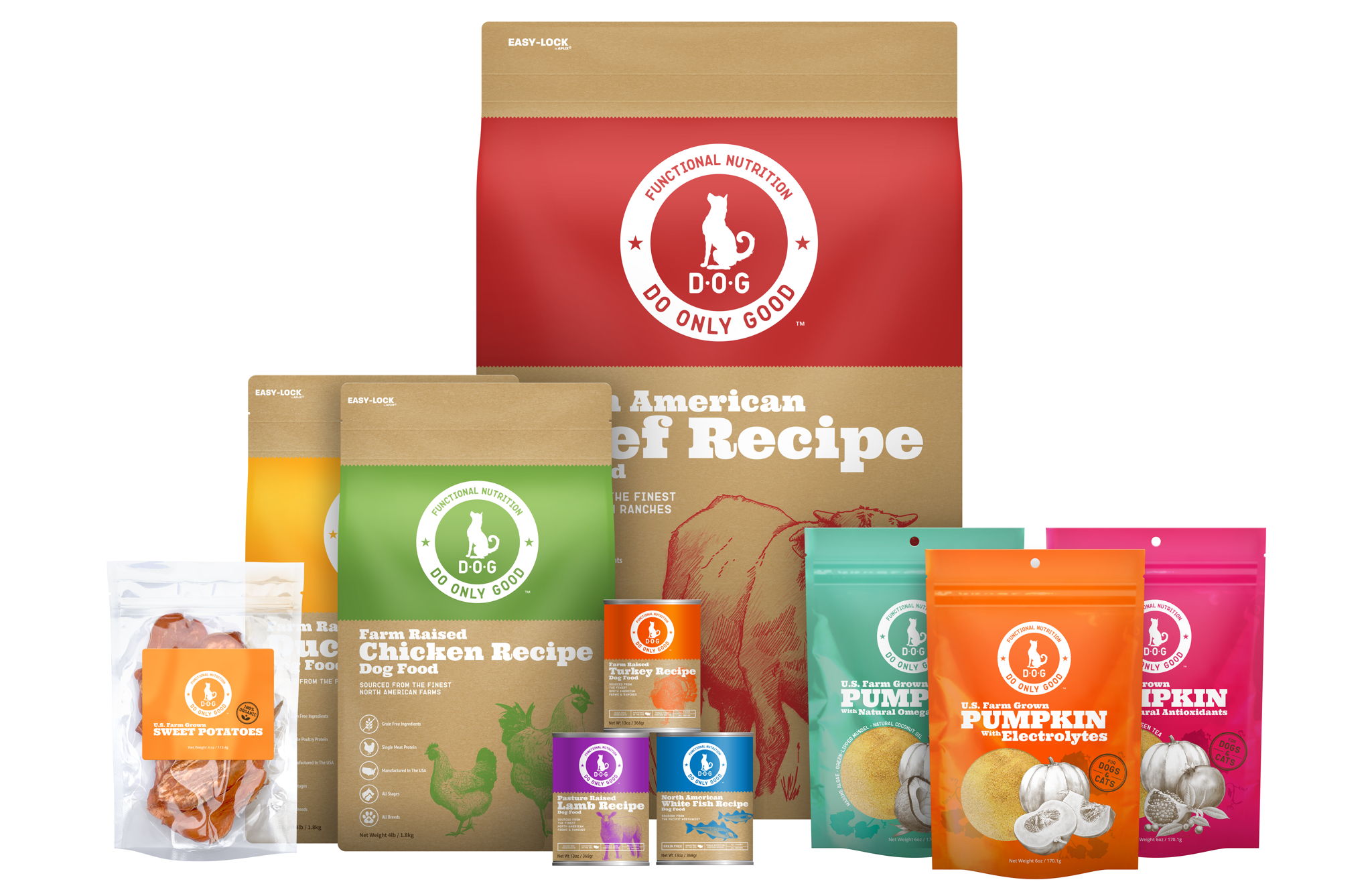 Rick Pack
Founder/CEO