Last chance! Invest or confirm your investment by 11:59PM ET TONIGHT!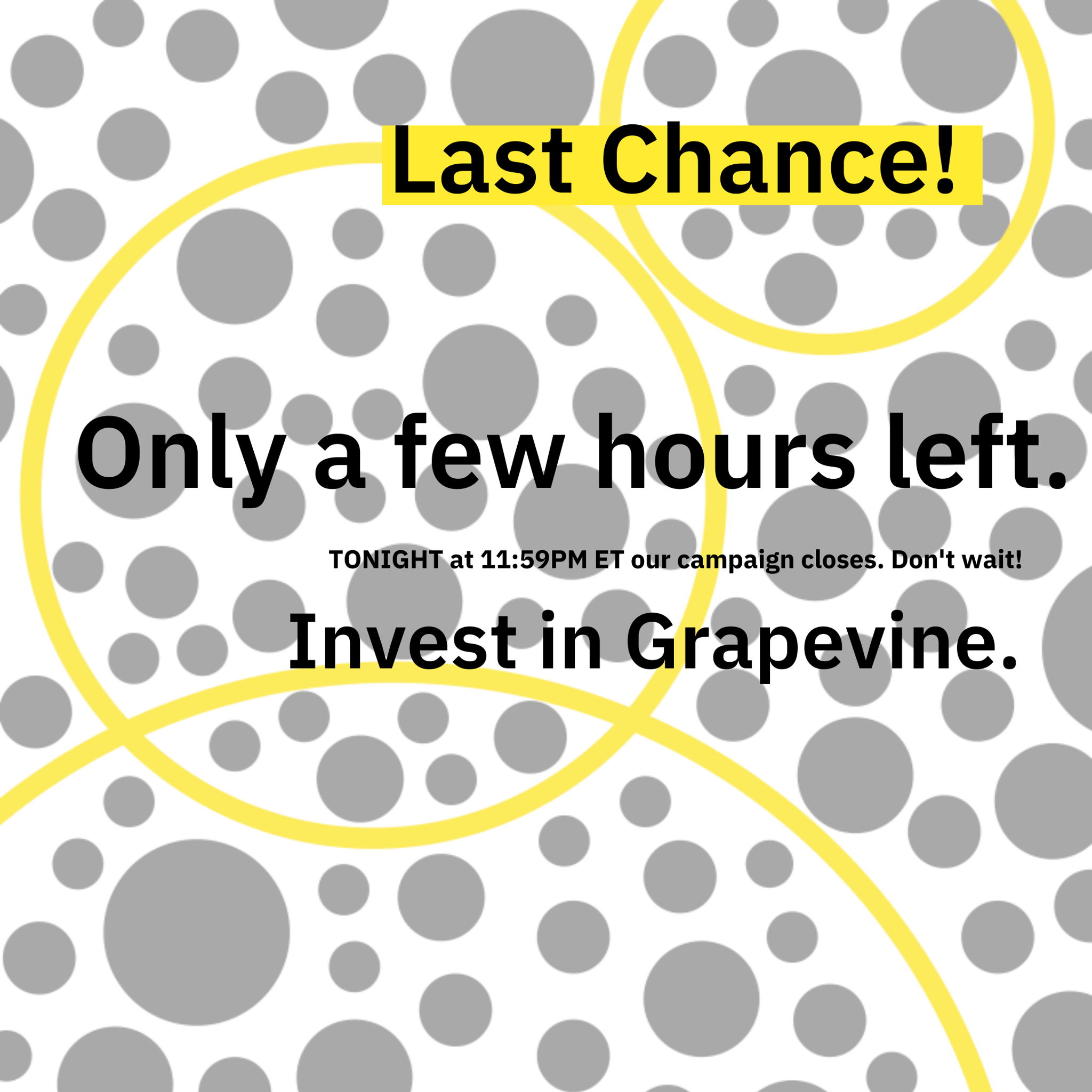 Our Wefunder campaign closes tonight at 11:59PM eastern time! There are just a few hours left to make your investment. Don't wait!
If you've already invested, you need to confirm your investment by going to this link: http://wefunder.com/grapevine/reconfirm.
Thank you for all your great support! We're so thrilled to have this community-based syndicate part of our financing round that's going to propel our growth and impact over the next 12-18 months. Join us.