Differences between a Trauma Center and Emergency Room - How MARUX can help assess through AI and Machine Learning
All hospitals care for many types of injuries and emergency conditions ranging from minor to severe, but not all hospitals are designated as a Trauma Center. When a patient is in need of emergency assistance, they will be taken to the hospital's Emergency Room (ER). Here, emergency physicians will assess whether these patients in critical condition should be treated by specialists in Emergency Medicine or by specialists in the Trauma Center. Emergency Medicine typically addresses broader, non-life threatening injuries such as broken bones, minor burns or injuries that may require stitches.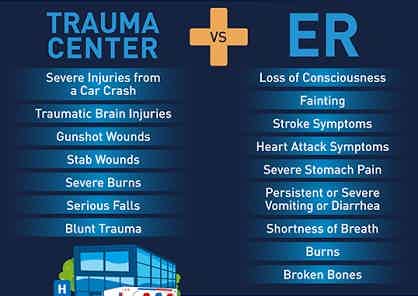 MARUX can help guide patients with emergency care needs through the most appropriate immediate medical journey, creating better efficiencies of care whilst asssisting professionals and specialists.