THE EMERGENCY DEPARTMENT AND SOCIETY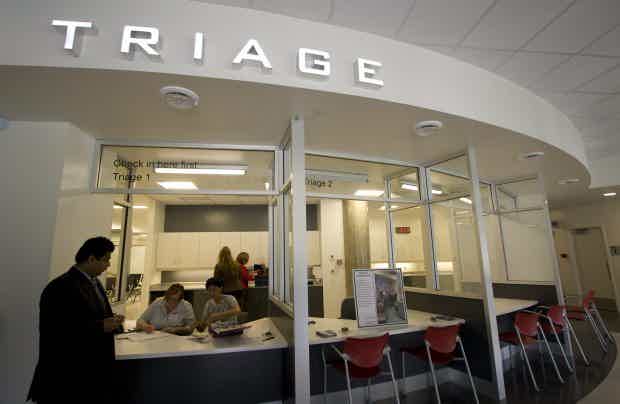 The past 25 years have also been formative for the discipline of emergency medicine. Early emergency rooms were triage waystations, in which a night nurse might see an ill patient after-hours, and call the appropriate specialist, if available, or a generalist otherwise. Gradually, groundbreaking emergency researchers – some with a background in battlefield medicine -- were able to demonstrate both the importance of early action and the utility of training physicians to cope with the first few hours of nearly any medical catastrophe. Out-of-hospital medicine evolved to meet the demands of this growing specialty, and now the sights and sounds of an ambulance rushing to the nearest emergency department are familiar to any city dweller.

Communities depend on round-the-clock availability of emergency care to manage victims of trauma and sudden catastrophic illness. But emergency departments have evolved well beyond such a role. As American medical care financing has become increasing dependent on pooled risk, and as insurance has concurrently become more difficult to obtain, millions are left with no affordable means of obtaining routine medical care. These people know that emergency departments have both statutory and ethical obligations to see all who seek their care. They know as well that EDs by definition operate day and night. So people left behind by the insurance industry flock to the ED either for primary care, or for attention to real emergencies that, had they received timely routine care, might never have flared.
MARUX sees its role to create a centralized mechanism to elucidate these relationships, as well as to develop advanced technology that better prepares emergency departments, emergency medical systems, hospitals and communities to manage these important and evolving needs.