The Science Behind VirZOOM
Since 2016 when we first started shipping VirZOOM our customers have told us that the experience gives them the motivation to exercise more frequently and for longer periods of time than any other fitness solution they previously used, leading them to coin the phrase "The workout without the work" to describe it.
Staring in early 2018 a team of researchers led by Dr Costas I. Karageorghis undertook a six-month long study to measure and quantify the VirZOOM experience.
Dr Costas I. Karageorghis PhD, CPsychol, CSci, FBASES, AFBPsS
Reader in Sport Psychology
Divisional Lead for Sport, Health and Exercise Sciences
Brunel University London
College of Health and Life Sciences
Department of Life Sciences
Study subjects consistently reported that they felt that they were exercising less on the VirZOOM enabled bike as compared to the bike alone, when in fact they were exercising more. The VirZOOM experience produces an effect that the researchers call "dissociation" that causes the subject to become less aware of pain and fatigue. In other words, they're having so much fun they don't realize that their pedaling to play is making them more fit with each passing minute. That is exactly the result that my co-founder and I set out to produce when we started back in 2015. Mission accomplished.

The resulting research paper then went through a lengthy peer review process and was finally published in highly regarded British Journal of Health Psychology in June 2020. Below is the first part of the Brunel press office announcement of the publication with a link to the full announcement, followed by links to several articles that appeared in the media including Forbes that covered it.
How virtual reality takes the 'work' out of workouts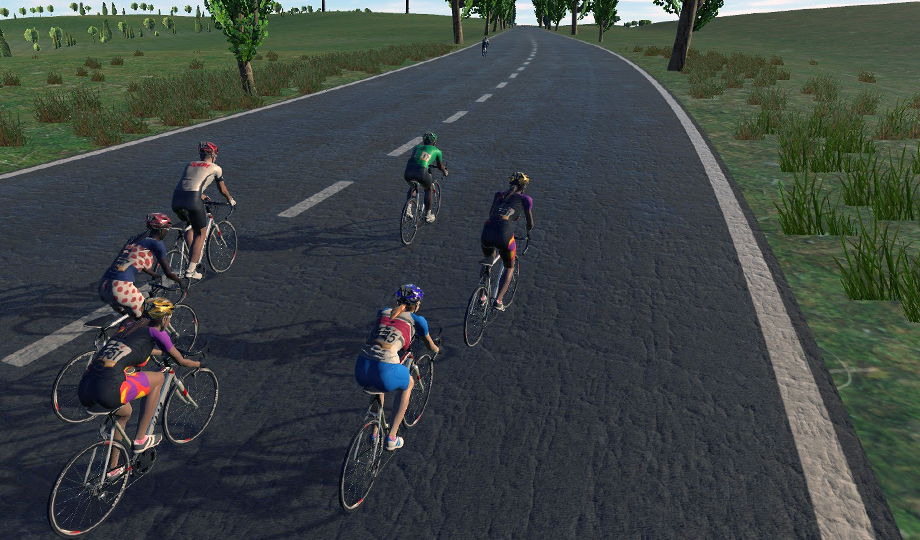 If you want to exercise harder, enjoy it more and feel it less, pull on a VR headset and plug in some upbeat tunes, leading sport scientists say in their latest study.
When exercising, people feel better when they lose themselves in music and computer-simulated environments, shows a paper in the British Journal of Health Psychology.
Brunel University London and the University of Exeter joined virtual workout games creators VirZOOM to see how VR dials up pleasure and helps people lose 'exercise consciousness'.
In a controlled experiment with 24 volunteers on exercise bikes, experiencing VR with music raised perceived enjoyment by 26.4%, compared with a control condition of no VR or music. And the VR combined with music raised enjoyment by 17.5% when compared to music on its own. (continued...)

Media References:
https://www.forbes.com/sites/simonchandler/2020/06/16/virtual-reality-makes-exercise-more-enjoyable-...
https://entertainment.directv.com/vr-fitness-is-exercise-without-effort-according-to-science/
https://www.vrfitnessinsider.com/virzooms-vzfit-in-the-news-as-university-study-shows-vr-and-music-i...