VirZOOM Discuss Their Past, Present And Future Plans For VZFit, VR's Ultimate Biking Product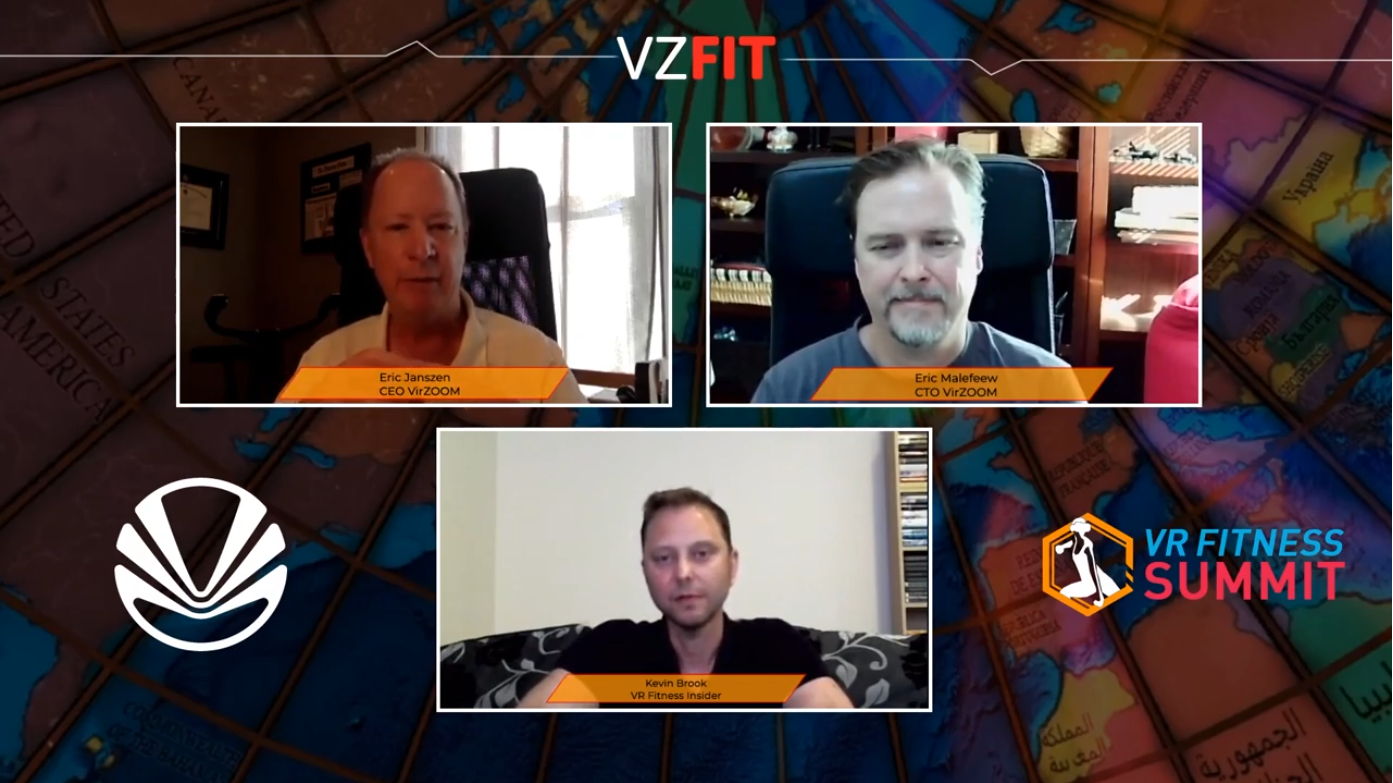 As part of their participation in the recent inaugural VR Fitness Summit, Virzoom invited me to a virtual sit down with them to discuss the history so far of their excellent VZ Fit indoor biking VR product, and where they are heading in the future.
I spoke with Virzoom CEO Eric Janszen and CTO Eric Malefeew. Malefeew's background as a developer integrating accessories into computer gaming technology is extensive spanning 25 years. Formally with Harmonix, he was a lead engineer and one of the creative forces behind Guitar Hero, Rock Band, and Dance Central. Introducing the interview, but not part of the discussion was Robert Collins, Virzoom's Ride Finder, and Keeper, and for many VZFit enthusiasts, the bearded face of Virzoom as he works tirelessly to interact and assist members within the VZFit Facegroup and handles all the monthly update video reports.

Full interview available here.