Updates on Amniobed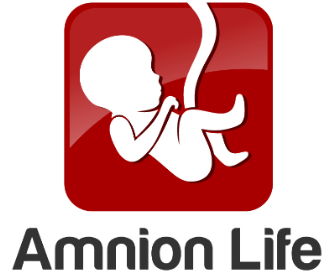 Dear friends and investors,
Happy Sunday. I wanted to give you an update on our progress in Amnion and some questions asked of us regarding clinical testing and regulatory pathway.
I am pleased to say that after coming back from vacation in late August, our engineering team has been progressing at a very good pace.
Milos in the last few weeks has been focused on redoing our Product Description document. We did a draft in 2018/19 but we had to redo it given all the changes. Product Description is the main central document that is sent to both the FDA and all regulatory bodies. It explains all aspects of our device. We finished with the new draft last week and Milos' attention has been helping Dragan Jovic and Dragan Perovich finalizing the regulatory (FDA and CE mark) required software design inputs. Dragan J is in charge of the regulatory software documents required by European regulatory bodies while Dragan P is in-house in our facility in Pozega working on the Prototype, calibrating sensors, and overseeing our software development. This week he was able to finish the software human interface user manual along with his other work.
On the CAD front, in July, Radovan had two subsystems left which were the disinfection and fluid drainage assemblies. But he also had a ton of work from small leftover tasks from other previous subsystems which he had worked on. In order to make sure we don't fall behind in CAD-related tasks, we brought in Maurizio (in Italy) from the verification team over as he was eager to help out on the CAD drawings. Maurizio was able to work on the two subsystems leftover in August and the last few weeks and allowed Radovan to work on all the smaller leftover items. Last week he submitted his work to Radovan. There were a number of changes that needed to be made upon review and I am eager to get an update on Tuesday to see if we are done with CAD drawings down to nuts and bolts. With it, we now have finished the Bill of Materials, Electrical Engineering drawings, software, and Piping and Instrumentation Diagrams. We almost have everything in place for our Design Freeze. That is a huge step which we've been working towards for a long time.
Last week, Wefunder was able to release the money we have raised thus far in this crowdfunding round. With it, I finally gave the go-ahead to purchase all remaining parts for the Prototype. We had 30-40 new parts which we had to purchase and it cost us $21,000. We upgraded our heater and purchased multiple FDA approved sensors which were relatively expensive and we had held back on. Many other parts were couplings and smaller components.
We had held back on purchases in the last 6 to 9 months. With the very limited funds we have, I try to run a very tight ship and spend only when needed. I wanted to make sure we picked the right parts and didn't have to make any changes to our orders once we put the orders in. Thus we had to make sure our CAD and Bill of Materials were fully done. Most of the parts take 4 to 6 weeks to get to us. Thus in October, with the Design Freeze and the new parts, we expect to have our final and readied Prototype for formal Verification testing which we expect to take 3 months.
Because the verification testing protocols were expected to be a challenge, I realized my team cannot work on those VER protocols with their plates full. There were about 90 testing protocols that had to be drafted in detail. Thus in August, we brought in three freelance engineers to help us prepare the draft documents for the testing. Salah (in Russia), Denis (in Italy), and Mohammad (in Turkey) have been working on those drafts and have been going at it in the last month and a half preparing each protocol one by one and having them reviewed by Milos for his approval. Our goal was to do 5 - 10 protocols per week. Thus far, we have about 30 fully completed. Another 30 are simple protocols that require visual verification and can be done at the time of testing. The team is going to continue working on the remaining 30 in the next few weeks and should be ready by the time our prototype is ready at the end of October.
Goran (in Serbia) and Joginder (in India) have been busy working together on risk management activities. The big task they are working on is the Hazard analysis we have to do according to ISO 14971 which is FDA and C mark requirement. In this document, every potential Hazard from fire to electrical to chemical to other possible injuries as well as clinical hazards need to be identified for every subsystem and every part in the device. Goran, who is our electrical engineer, follows Joginder's work to document how our design mitigates each hazard identified by Joginder. There are hundreds of hazards and there are still about three to four weeks of work ahead of us. This is a very important document as it helps form the device Benefit-Risk Analysis which is central in regulatory determination of device risk and device classification. We believe that all hazards to an infant in our device can be mitigated according to electrical engineering and medical device ISO standards and ultimately the current design freeze we have reached is safe for use.
We have a number of 3rd party partners working alongside our team which Milos is following upon. We are waiting to move forward with our disposable cover which the infant sits on. This is a custom part and one of the most important and central parts of our device. We have been working with a contract manufacturer in Germany helping us make changes to our design and select the plastics according to our safety needs. I am eager to hear back from them this week. We are also working with a University laboratory in Belgrade for the delivery of amniotic fluid in glass sterilized bottles for formal testing.
Our ISO 10993 plastic safety testing will also be done in a University lab in Belgrade. We plan to finalize our contract with them for testing and move forward with the draft protocols for all plastics in our device which come into contact with simulated amniotic fluid. We need this draft protocol for ISO 10993 together with all the Verification protocols mentioned above which the team is working on, for our Pre-Sub application to the FDA this Autumn.
The next step ahead for us in October is the new final draft of our device User Manual. We expect this work to take 3 - 4 weeks. The User Manual is essential for us in order to plan and prepare our Usability testing by NICU nurses and doctors. Once we receive all the parts in October, we will also have to strip the entire Prototype down to the nuts and bolts and rebuild it from scratch. This process will take about two weeks but is essential as we need to prepare manufacturing instructions for the assembly of all the parts as we rebuild the device.
I am very grateful for the tremendous work Aleksander Siskovic has done in preparing all our QMS requirements according to European standards. We are ready to undergo an audit by European regulatory bodies this Autumn. Our goal is to get certified in Europe by the end of this year. FDA is a bit different pathway which I will explain below.
All in all, our goal is to be done or mostly done with Verification protocols by the end of this year. But given that everything takes longer than expected, it is more likely we will be finished in late January or February. Once we are done with Verification protocols, we intend to send our device to the University of Belgrade for Dr Jesic and his team to undergo usability testing of the device. We expect usability testing to take about one to two months. After this, we are finally ready for our first clinical safety trial.
We have four seat sizes for our device depending on the infant size. They are called XS, X, V and M models. M model is for Moderate preterm infants greater than 32 weeks. V model is for Very preterm infants 28-32 weeks, X is for Extreme preterm infants of 24-28 weeks and XS model is for the smallest infants born 22-23 weeks known as micro-preemies who are often less than 500 grams.
The initial safety trial known as Early Feasibility testing will be done on 5-10 Moderate preterm infants at the time of their first bath which means greater than 6 hours after birth and less than 24 hours since birth. It will last only 10 minutes for each infant. We will be checking infant vitals, core temperature, and blood tests before placing the infant in the device. We will continuously monitor the infant during the 10 minutes including infrared temperature sensing and recording. Once we show safety in Moderate preterm infants, we will then test the V model on 5-10 Very preterm infants for safety. Then finally we will test extreme preterm infants. Once we show safety in 10 minutes, we will move to test 30 minutes and ultimately 60 minutes of use to confirm the safety of the device for an hour's use and then ultimately we will test on infants immediately upon birth and prior to admission to the NICU. We intend to do all these safety testings with Dr Jesic's NICU team in the University of Belgrade.
With the FDA, our plan is to send a Pre-sub application containing our design freeze, our verification protocols, risk management, clinical benefit assessment, the clinical backgrounds section of why this device is needed, and our proposed clinical safety trials mentioned above. We have a number of questions to ask the FDA. Most importantly, we like to know if the FDA will allow us to apply as a Humanitarian Device Exemption (HDE) for our XS model for micro-preemies born less than 500 grams. Because these infants are so small, keeping them warm and preventing hypothermia is extremely challenging. Reports of incidents of hypothermia in this age group are as high as 78 - 100%. These tiny infants lose body heat very quickly and the core temperature drops rapidly. According to the CDC, only 5277 infants were born this small last year. Preventing admission hypothermia in this small group can potentially save hundreds of lives each year. FDA's Humanitarian Device Exemption pathway (HDE) is made to allow devices that can save lives and affect less than 8,000 patients every year to enter the market more rapidly. Hopefully, they will allow us to apply via this pathway. Our initial focus however will be on the European market where we will be qualified to submit an application after we prove the safety of the device given above Phase 1 trials.
Eventually, we have to do a Randomized Control Trial (RCT) comparing the outcome in several hundred patients who receive care under Amniobed versus those given routine care and compare their admission temperature to the NICU, percent hypothermia, and incidence of morbidity and mortality in our device compared to current management and technology. We believe that the current admission temperatures of preterm infants and percentage hypothermia upon admission are unacceptably high leading to avoidable infant deaths which we hope to eliminate using our device.
The $150,000 raised thus far should take us to the end of December or January. We will need to raise an additional $250,000 to get us through 2021 and reach all the milestones mentioned above including our regulatory applications in Europe and the FDA.
We only have 30 days left in our campaign. Please help us get to the $250,000 and help us continue moving this project forward.
Thank you.