Introducing the fleet safety 'ace' joining the KinectAir team
Meet Lauren!
We are stoked to introduce the latest KinectAir team member and leader to you all as she joins us fully. Lauren is a flight safety expert, aerobatic display pilot, published test pilot journalist, engineer and youth flying mentor all rolled into one!
Lauren Wilson, MRAeS
KinectAir Fleet and Safety Manager UK & Europe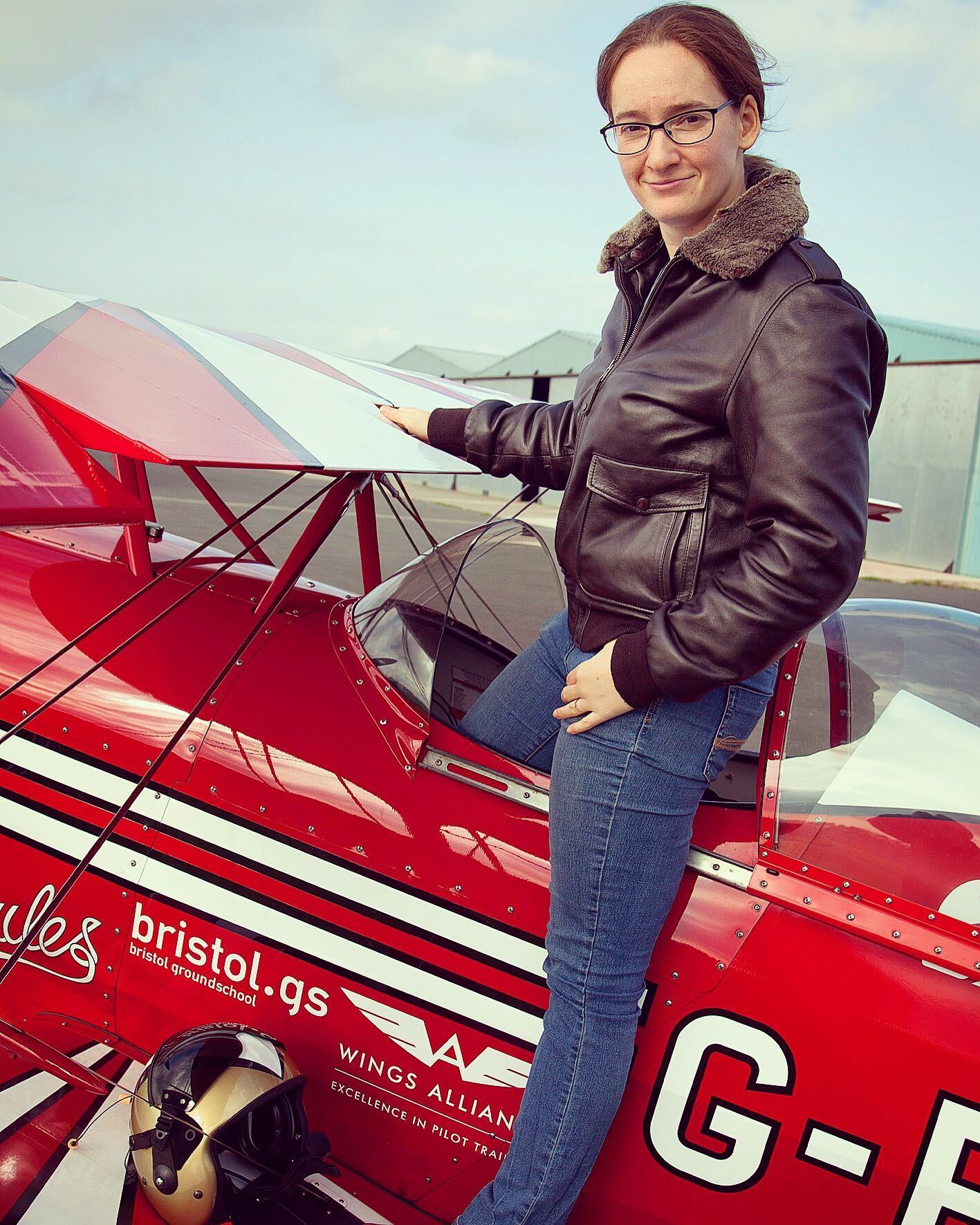 Formerly an electronic engineer, Lauren is a leading aviatrix with an eye for precision, enjoyment and safety! She has a number of published articles on flight testing and safety as one of the foremost test journalists in the United Kingdom. She writes on aspects of aviation including both 'air test' expositions, as well as future technology analysis around electric flight which is a key area for KinectAir to differentiate.
Within both the airline and general aviation industries Lauren has experience in all aspects of operations management alongside aircraft operation and training, and has taken a particular interest in flight safety and human factors disciplines. She will play an important role in the fleet and safety operations for KinectAir.
Lauren is a qualified DHC8 pilot (formerly with Flybe) bringing a deep understanding of the aircraft into KinectAir's operations.
She is also experienced in airshow aerobatics as a display pilot, specialized in high level aerobatics, formation and vintage flying, for over ten years. Within the Air Display and airshow community Lauren has been qualified not only as a pilot performer but also as a Display Director – a role in which she has spent extensive time involved with risk assessment and emergency planning as well as developing and progressing the aviation operations standards within the industry. She has worked as a member of the British Air Display Association committee and also contributed experience and knowledge across multiple industry forums in areas including event flight safety and accident investigation.
Alongside her flying career, Lauren has spent several years as a STEM advocate, offering lectures to university and school groups aiming to encourage the next generation into technical industries. Outside of displaying her own Pitts Special and other vintage and aerobatic machines, she also loves to instruct, coach and mentor others to be more confident, capable aviators.
As KinectAir looks to reimagine how we take to the skies, what better aviator and colleague to have looking out for the SAFE and ENJOYABLE operations of our fleet.

Please join us in welcoming her to the KA community!