#4 on Kingscrowd in top new deals!
Due to our rapid rise to success, UpLyft™ was listed as #4 on Kingscrowd in the top new deals across the U.S., being regarded as a HOT investment opportunity. Kingscrowd is the first and only ratings and analytics platform for online private markets, trusted by over 100,000 investors to vet start-up investments from 50+ online investment platforms. As shown below, we are projected as "extremely likely" to reach our funding goal!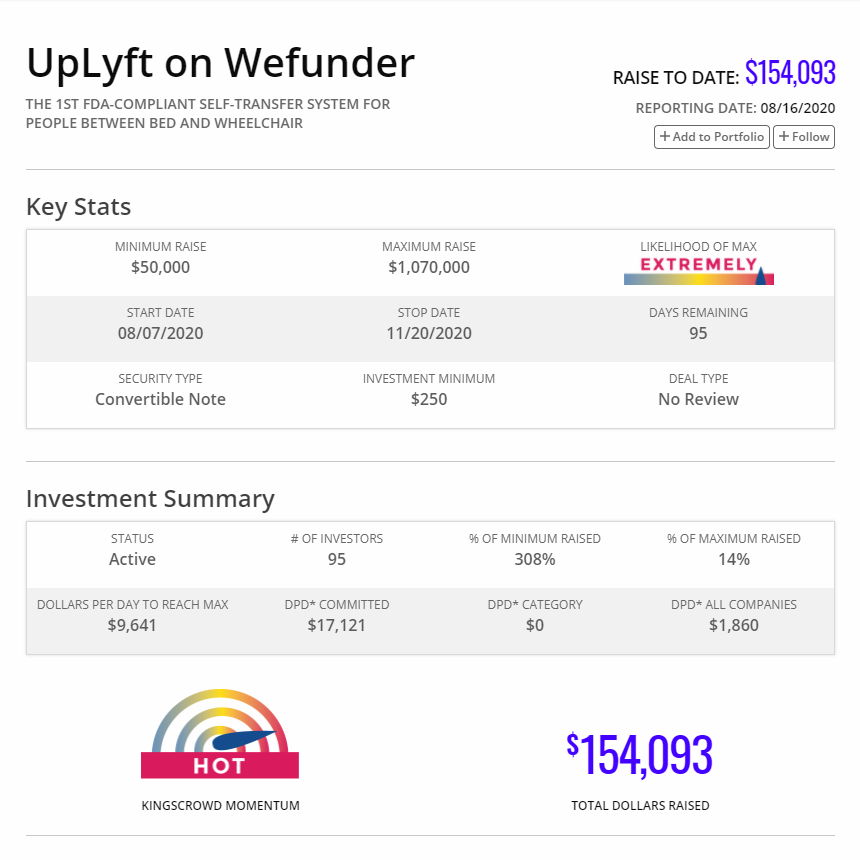 Check us out on Kingscrowd at https://www.kingscrowd.com/uplyft-on-wefunder/.