Impact Investing Just Became Accessible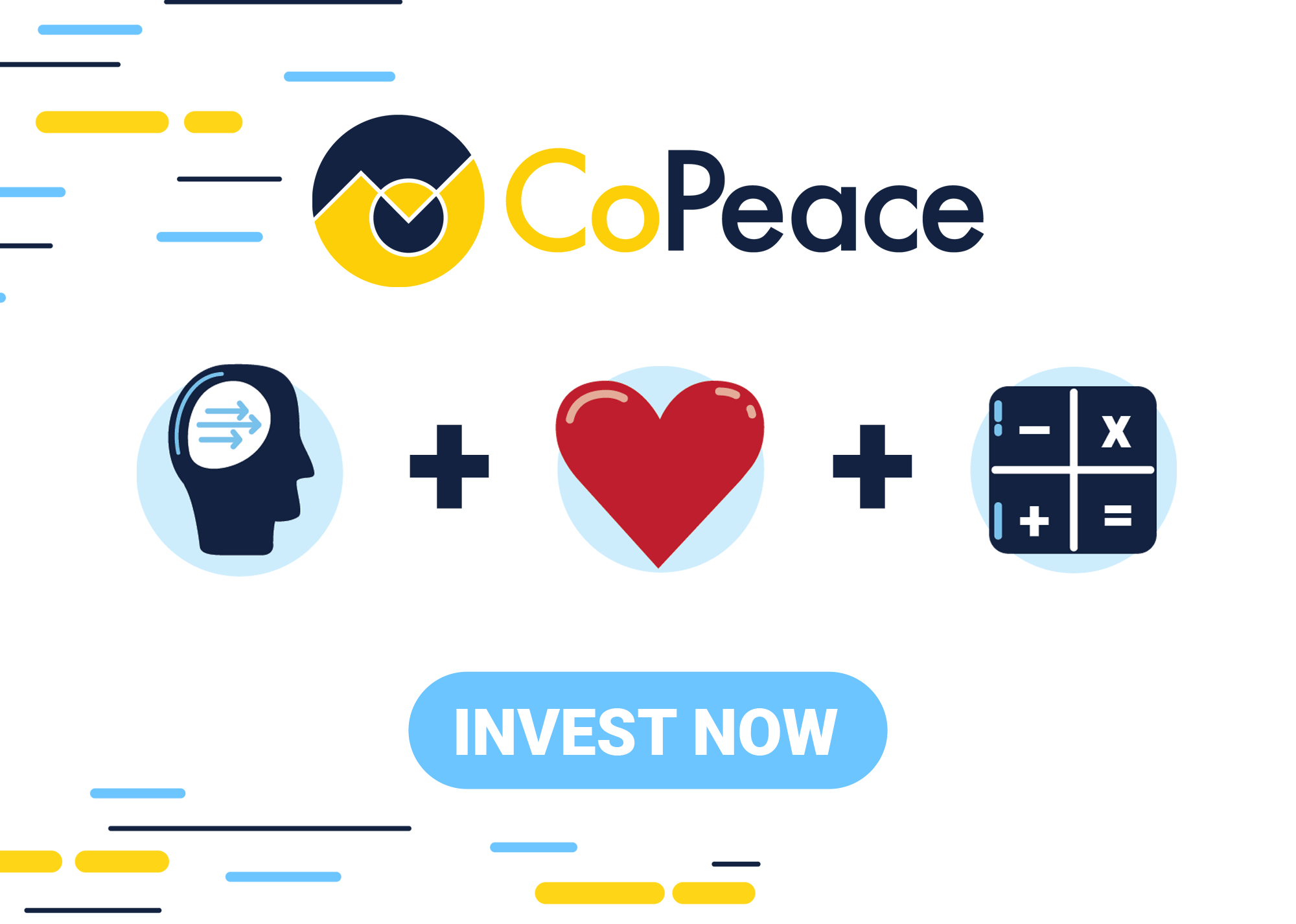 Greetings, WeFunder Community! We are thrilled to be here, and we'd like to take a moment to explain our unique campaign. CoPeace is a first-of-its-kind company seeking to democratize the impact investing process by offering an opportunity for nearly everyone to participate - not just wealthy, accredited investors.

CoPeace is a Holding Company — here's what that means for you
Our business model at CoPeace is a holding company — we act as an umbrella that holds stock in the companies (or "holdings") we invest in. As this parent entity, we provide long-term financial support to our holdings/partners for economic growth and amplify our shared missions to impact favorable social and environmental changes.
We choose our holdings using the Head + Heart + Math approach. We weigh the innovative marketable concepts & leadership team of a potential partner, the feasible measurable impact that the company is striving for, and the business model and financial projections for positive growth and potential target returns for our investors.
As a CoPeace investor, rest assured that the holding company model is time-tested, and we're grateful for your trust in our process. Careful selection of our partners and a commitment to supporting long-term growth for our holdings — and returns on investment for you — are paramount to our vision, mission, and success.