We've hit $60,000, next stop $100,000!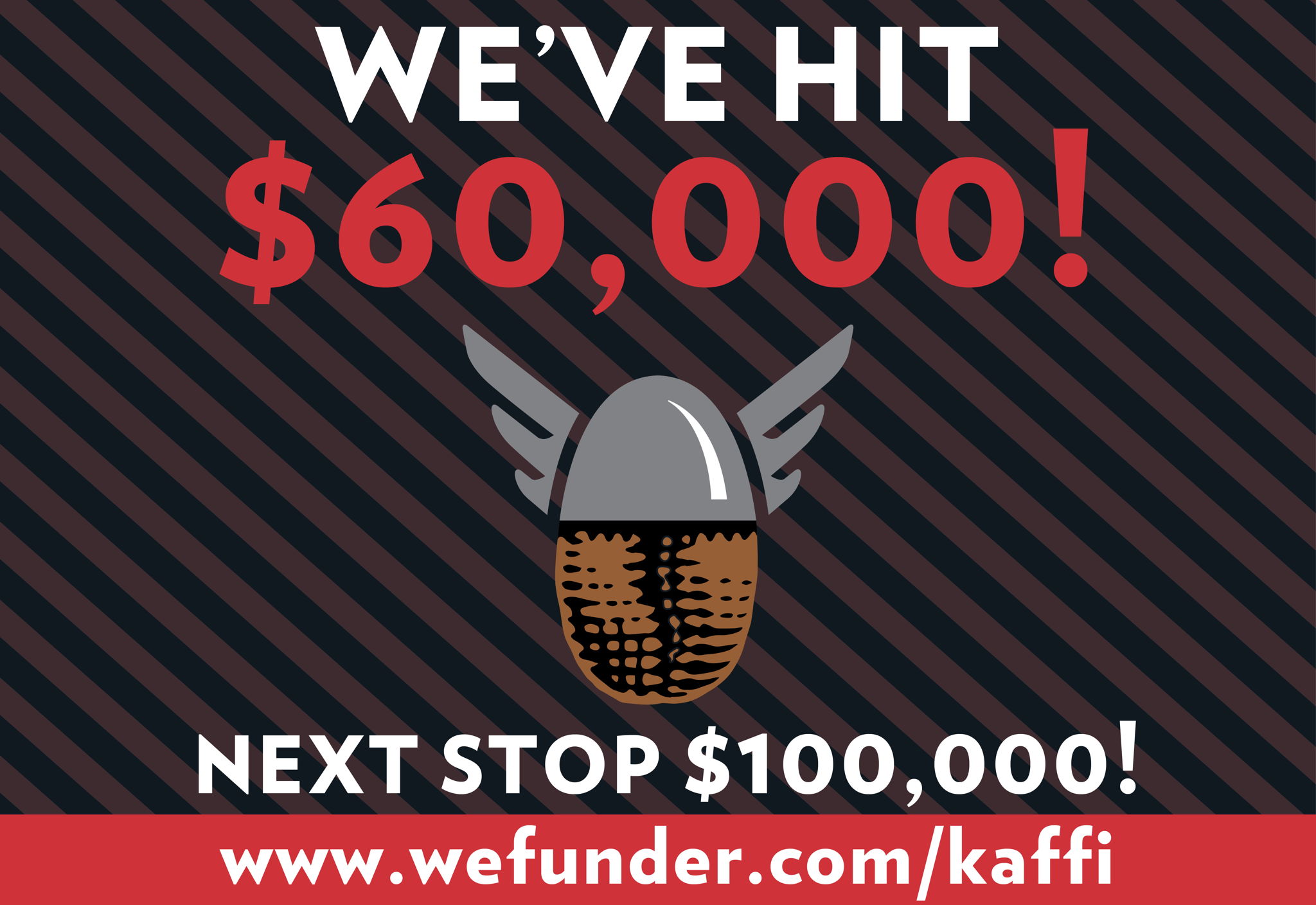 Wow — what an amazing couple weeks! We've already hit and passed $60,000 in funds raised. I'm so grateful for all of the support we've had so far and the 48 investors who have seen the potential in our brand and taken the BRAVE step to invest in Kaffi. With your help sharing our campaign with your friends and colleagues, I know we will reach $100,000 just as quickly!
And don't forget — if you invest $500, you'll get 10% off all of your Kaffi orders through 2020!
Cheers to bravery!