June 1st - A Great Day for Teak
Dear Shareholders,
I just wanted to give you an update about Teak Tea's production schedule. As you know, COVID-19 has affected every industry hard. This affected us too, pushing our production date back from its scheduled early April day.
But good news, our new production date is June 1st. We're having all of our materials shipped to our co-packer and should have Teak Tea produced in just over a month, and ready to drink!
To everyone who has pre-ordered, thank you! Pre-ordering Teak Tea directly supports your investment, and I encourage everyone to do so. It gives us cheaper shipping rates for e-commerce, increasing our companies margins, and showing large demand gives us leverage in positioning our products with companies such as Amazon and Whole Foods.
You can still pre-order now for the next month, 24 cans of Teak Tea, and two Teak Tea hats. A $100 value!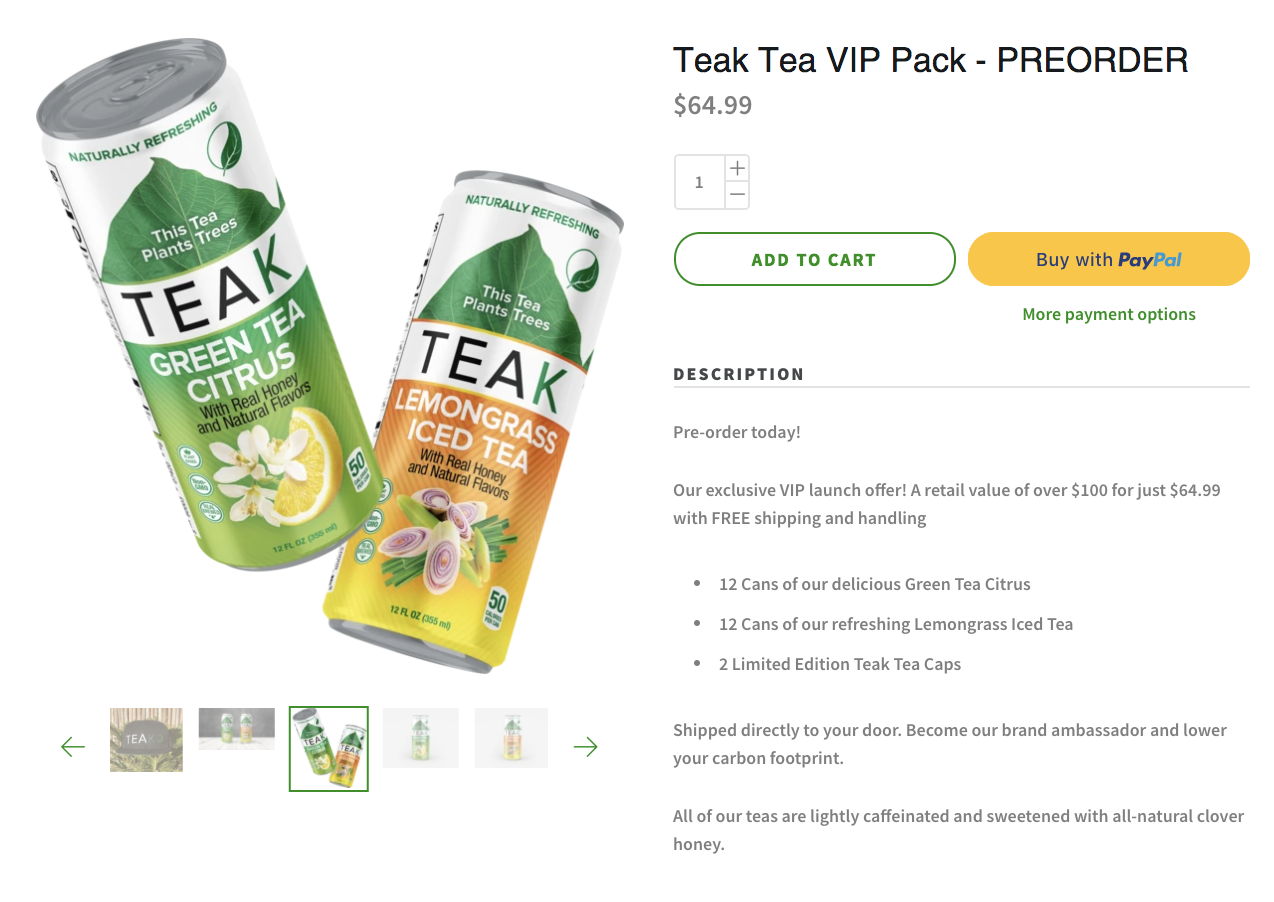 https://teakteas.com/products/teak-tea-vip
We're EXTREMELY excited to produce our first batch and grow our company further.
Kindest Regards,
Hayden Michael