COVID - 19 update
I want to share with you two things we are doing to pivot during the COVID-19 shutdown.
We are excited to announce our very first virtual whiskey class, The Empire State Strikes Back: Whiskey in New York, taking place on Thursday, May 7th at 7 pm. Hosted by Robin Robinson, author of The Complete Whiskey Course, we'll dive into what makes the differences in whiskeys: cultural influences, laws, and production methods, as well as the savoir-faire and preferences of the distiller.
Order your tasting kit here, which includes five 1oz whiskey samples, a signed copy of The Complete Whiskey Course, and a PDF tasting map. The featured whiskies include Breuckelen Distilling Brownstone Single Malt, Kings County Distillery Peated Bourbon, Taconic Distillery Rye, Finger Lakes Distilling McKenzie Pure Pot Still Whiskey, and Long Island Spirits Pine Barrens Cherrywood Smoked Malt Whiskey.
ORDER HERE
All orders must be placed by Thursday, April 30th so we can make sure you receive your kit on time.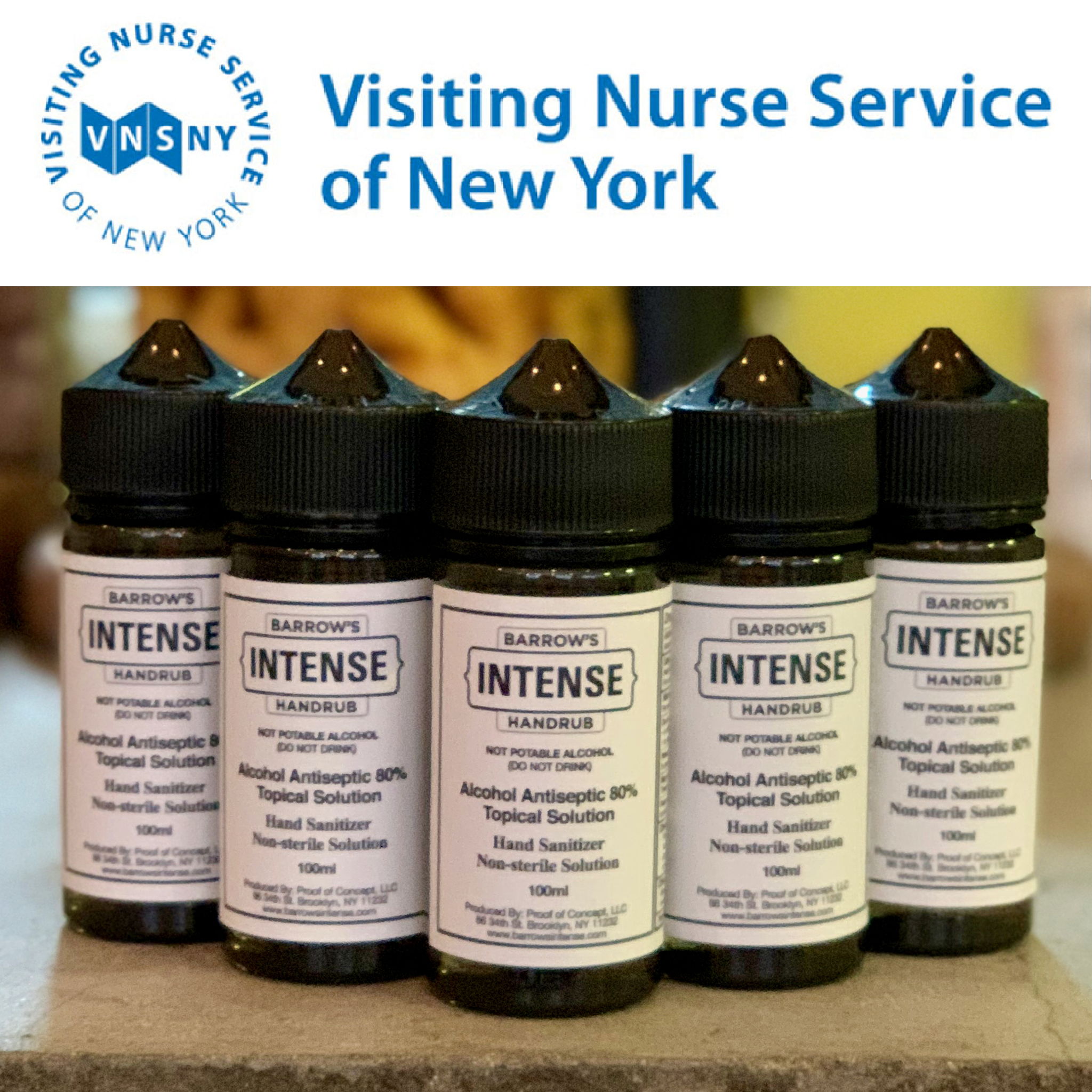 We're also pleased to announce that we have partnered up with the Visiting Nurse Service of New York (VNSNY) to enable you to donate much-needed hand sanitizer to their 11,000 front-line clinicians during this public health crisis.
Pick either our 1+2 Donation option, where you get one bottle of hand sanitizer and we give two bottles directly to VNSNY, or our 5+10 Donation option, where you get five bottles of hand sanitizer and we give ten bottles to VNSNY.
Whether you have been with us from the beginning, or are newer to our brand, we thank you for your continued support and wish you all good health.
Team Intense