VANESSA BRAXTON IN FORBES AND ESSENCE MAGAZINE! FEATURED IN THE SAME WEEK!
What an honor to be featured in FORBES and in ESSENCE. The world is NOW watching!! It's very important to Manufacture in the US and in our communities, so Stay Ready! Here's the FORBES article 😘. https://www.forbes.com/sites/morgansimon/2020/05/11/no-time-for-saviors-black-and-brown-entrepreneur...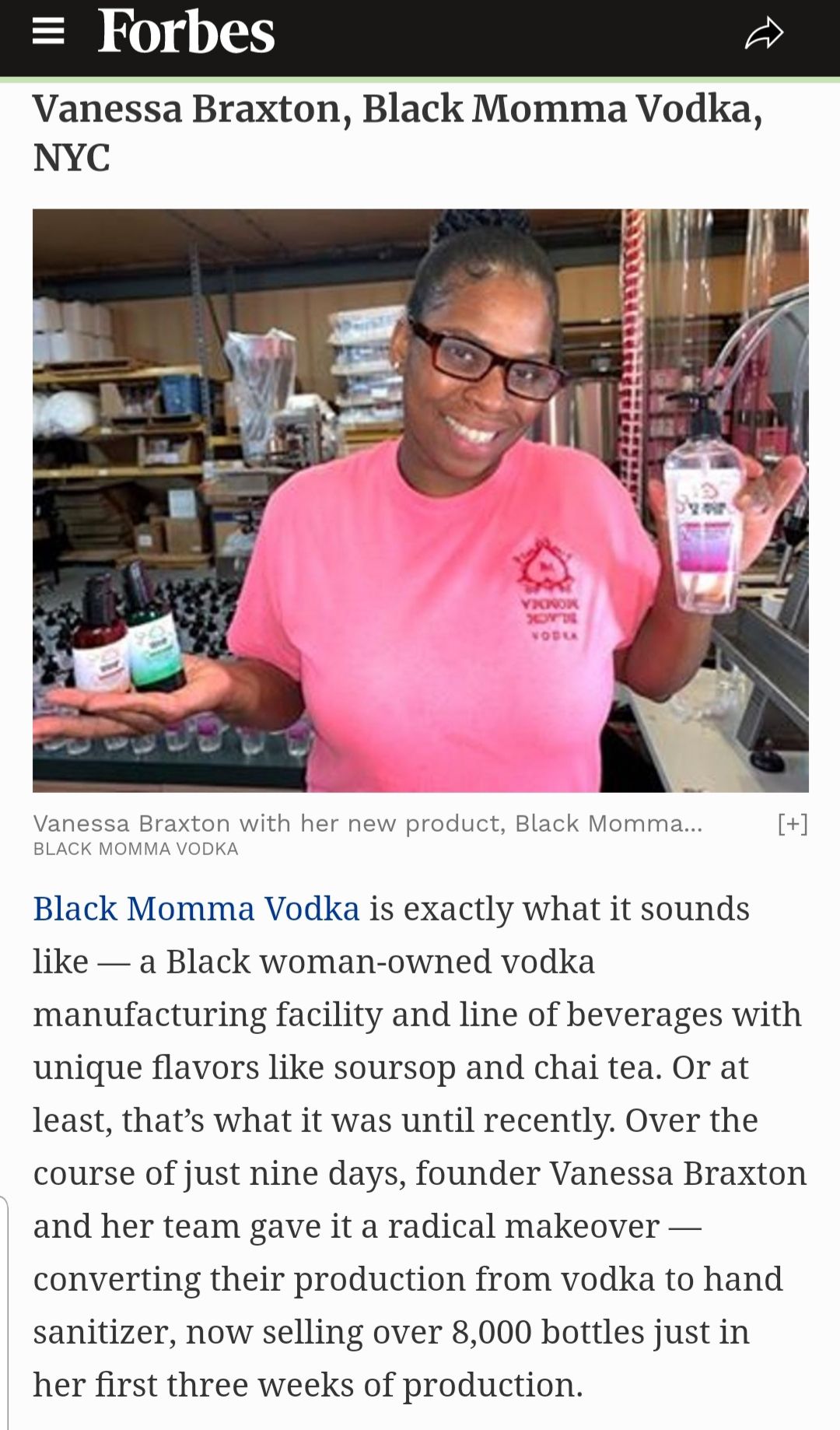 Here's the ESSENCE Article for Mother's Day to all the MOMPRENUERS out there staying safe!
I'm working 12 hours a day but its all worth it now to sow seeds for the future!
https://www.essence.com/articles/vanessa-braxton-entrepreneur-vodka-hand-sanitizer/