Post-Production
As we near our final days in the campaign, you may be wondering what your investment is going to now that we have shot the film. The answer is: Post-Production. After a movie is shot, the post-production process begins. Within that process, a lot needs to happen before the film is complete: editing, music licensing, score, color correction, sound design, delivering the film, etc. And all of that before marketing and distribution.

Since late February, director Christine Weatherup has been working with editor Andy Young to edit together the film. In case you're curious what the timeline of a film assembly might look like, here is a screengrab from a recent edit: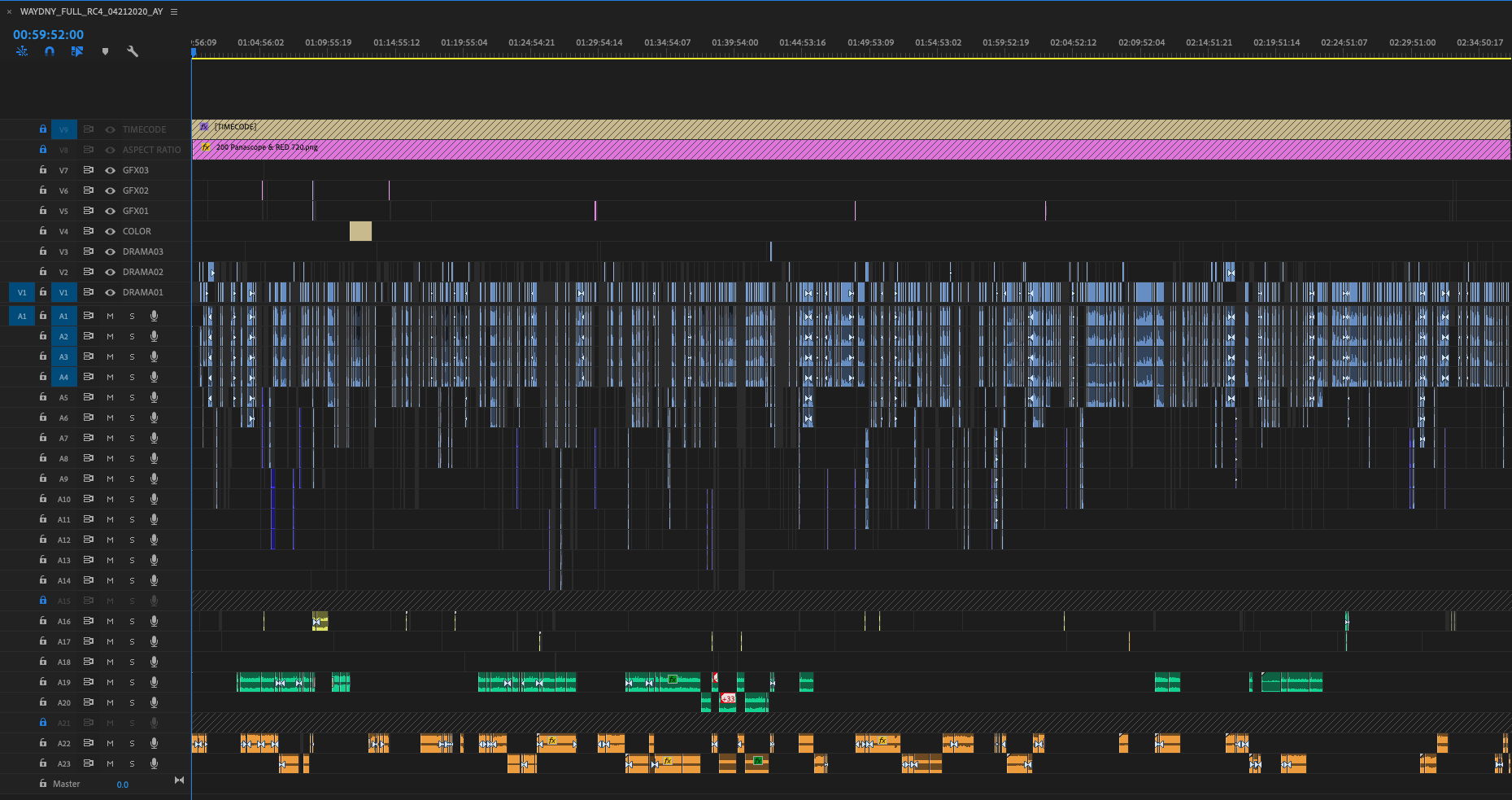 That's a lot of edits!
In the upcoming weeks, we'll be locking our soundtrack with the help of music supervisor Jordan Young (no relation to Andy!), before we move into sound design and coloring. We've got a lot of exciting steps ahead as we ready ourselves to get this film out into the world.
On top of all that, there's a growing hunger for content right now as people are spending more and more time streaming film and television from their homes. And with production halted, we are in a unique position having already shot our film.
These next few months promise to be exciting and as we continue to grow the campaign in these final days (and hours!), you're helping us make the film an even greater success!