Introducing a new way for collectible brands and retailers to get exposure
We're excited to announce our newest feature which allows collectible brands and retailers to advertise their products directly to our collectors and fans. The hobbyDB link program is available via subscription to any brand looking to direct high value traffic to their storefronts.
We'd like to say a huge welcome to the newest brand partner in the program, Hard Rock International. Here's an example of how Hard Rock's pin listings can be seen directly on the corresponding catalog item page -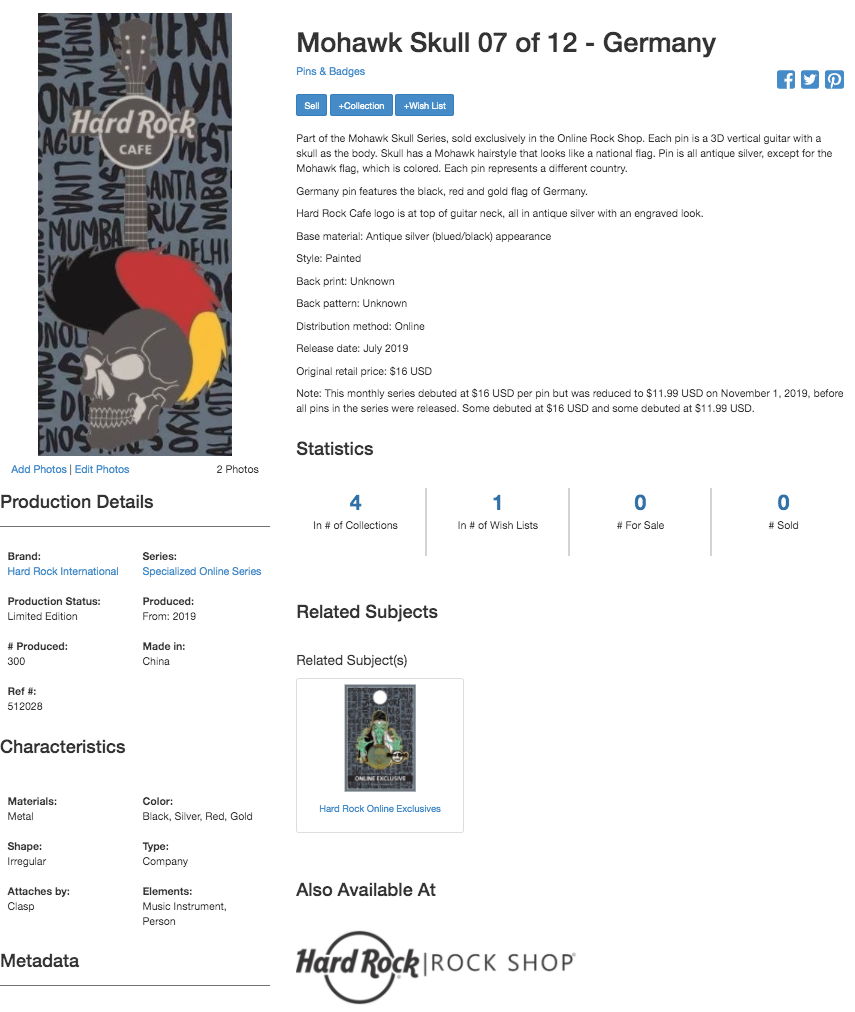 The Hard Rock Shop logo links directly to their online shop, giving Hard Rock access to an entirely new steam of curated, potential customers. We've already signed two other clients (one brand and one retailer) and will be working on adding more throughout the next few months. This feature represents a whole new revenue stream for us, and a value add for our brand and retailer partners.