The Time Has Come. The Time Is Now. Our Campaign is Closing and You Must Move Now.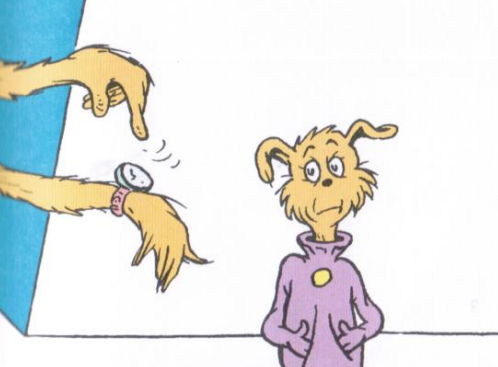 Marvin K. Mooney by Dr. Seuss was always one of my favorite childhood books. That, of course meant that it was methodically read to my children as well to make it their favorite as well. It's a simple concept of something urgent happening and being told repeatedly, and in various crazy ways, to make your move ("Please, go now!"). In the end, Marvin simply chooses his feet and shuffles out the door.
Now is the final chance to make your move. If you've been following our Pressure Games feed, you already know that we have a product with:
Wide testing and positive feedback from kids, parents, schools and large organizations like the Boys & Girls Club.

Awards and accolades, like winning at the Outdoor Toy Awards and being nominated for Best Startup Product at the CES Toy Awards.
We've applied for a utility patent for our unique gameflow providing protection for 20 years.
And, of course, you also know that we're launching our first toy later this year with more planned for next year.
This is your last chance to invest in Pressure Games.
At midnight (EST) tonight, our round will close.
To the 80+ investors who have shown their confidence in what we're doing, be assured, we'll keep you posted with private investor updates as we push forward.
Thank you, thank you, thank you to everyone who has asked questions, given feedback and been a part of our successful Wefunder campaign in one way or another over the last 6 months. It's been an amazing experience for our whole team.