The best thing about fundraising? Hearing why you invested in Everydae ❤️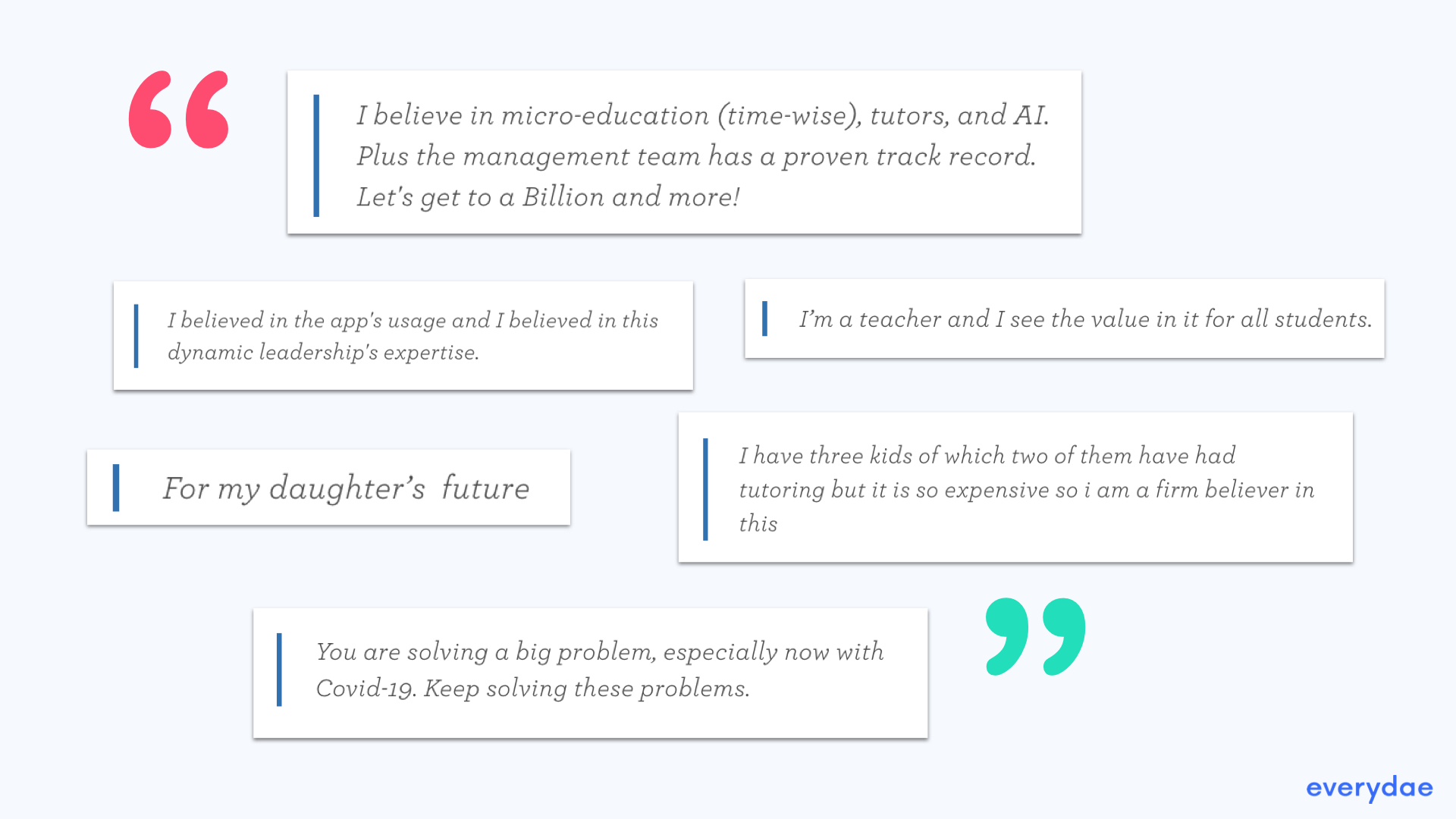 We're on a mission. Not just to raise $1 million but to do right by our investors. You are the ones who are making this possible. You are the ones who are fueling our growth. There has never been a better time to create the world's most effective and engaging online education platform (and we are the team to do it!).
For those that haven't invested, we're one to watch: an experienced team, a huge market, a big mission and the drive to turn this into a massive success.

Watch this space!
Christine Outram
CEO, Everydae