WE DID IT! Goal Reached! Campaign ends next Friday. Still some early bird terms left.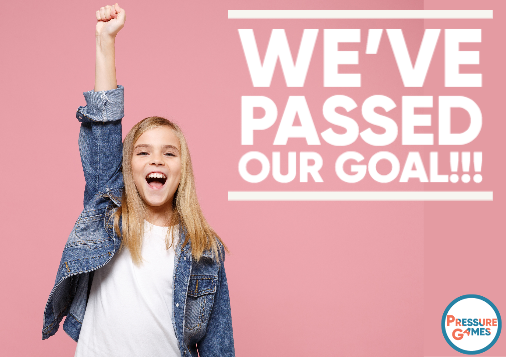 Oh man, it's been an exciting few months! With our campaign closing next Friday, April 10th, we're extremely excited to announce that we've reached our $50k goal!
Countdown, our patent-pending, award-winning hide-and-seek toy is on track for a launch in Q3 of this year. We aren't planning any more crowd-equity rounds this year, which means this is the last chance to invest in Pressure Games before we launch our first product.
If you are unsure or on the fence for any reason, don't hesitate to reach out to me personally at alex@pressuregames.com or post a question on our company profile.
Thank you, thank you, thank you to everyone who has supported us! We couldn't be here without you and are so glad we'll grow this amazing company together.