3 Weeks Left to Invest in Innovative, Active Toys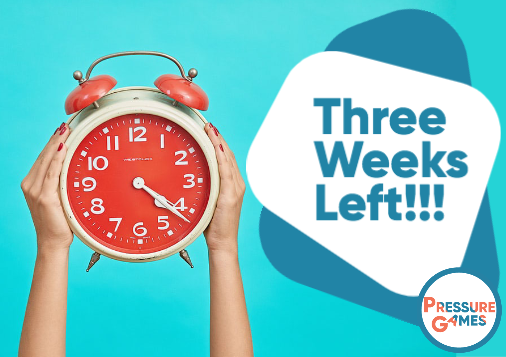 We're past 85% of our goal with $7k to go!
We understand the turmoil in the world right now and are excited to be in a position to be making a positive difference. At Pressure Games, we are laser-focused on delivering our first patent-pending toy, Countdown, later this year. We know that industries around the world are being hammered right now, but parents are clamoring for ideas to keep their kids active and stimulated.
It's an opening that we plan to fully take advantage of as we see it only increasing demand for our products.
Our campaign will be closing on April 10th.
If you haven't invested yet, now is the time.

Thank you so much to everyone who has seen the immense, and growing, opportunity for our unique brand of toys.
We sincerely wish everyone the best right now.