Announcing Our Partnership with University of Florida's Warrington Business School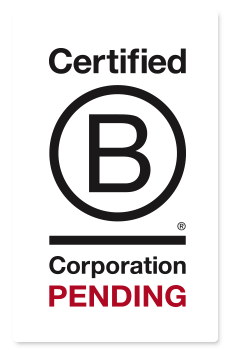 Pressure Games is very excited to announce that we are one of 13 companies selected by University of Florida's Impact & Sustainability Initiative to guide us in achieving B Corp certification. This is the second year University of Florida has partnered with Florida for Good to help local companies develop the working principals under which their company will operate in a responsible manner. We will be working with graduate students from the program to create employee manuals, guidelines for community involvement and a reporting structure under which we will eventually be able to apply for B Corp certification.
This past Tuesday, we had our introductory meeting with the class that will be helping to make this happen. It was incredible to outline who we are and how we plan to be involved in our community and the environment and meet a group of enthusiastic students who want to help us succeed.
Read our full blog post to learn more about B-Corps, our partnership and our business principals.