50 Investors Believe in Active, Social Toys. Join an Award Winning Startup Today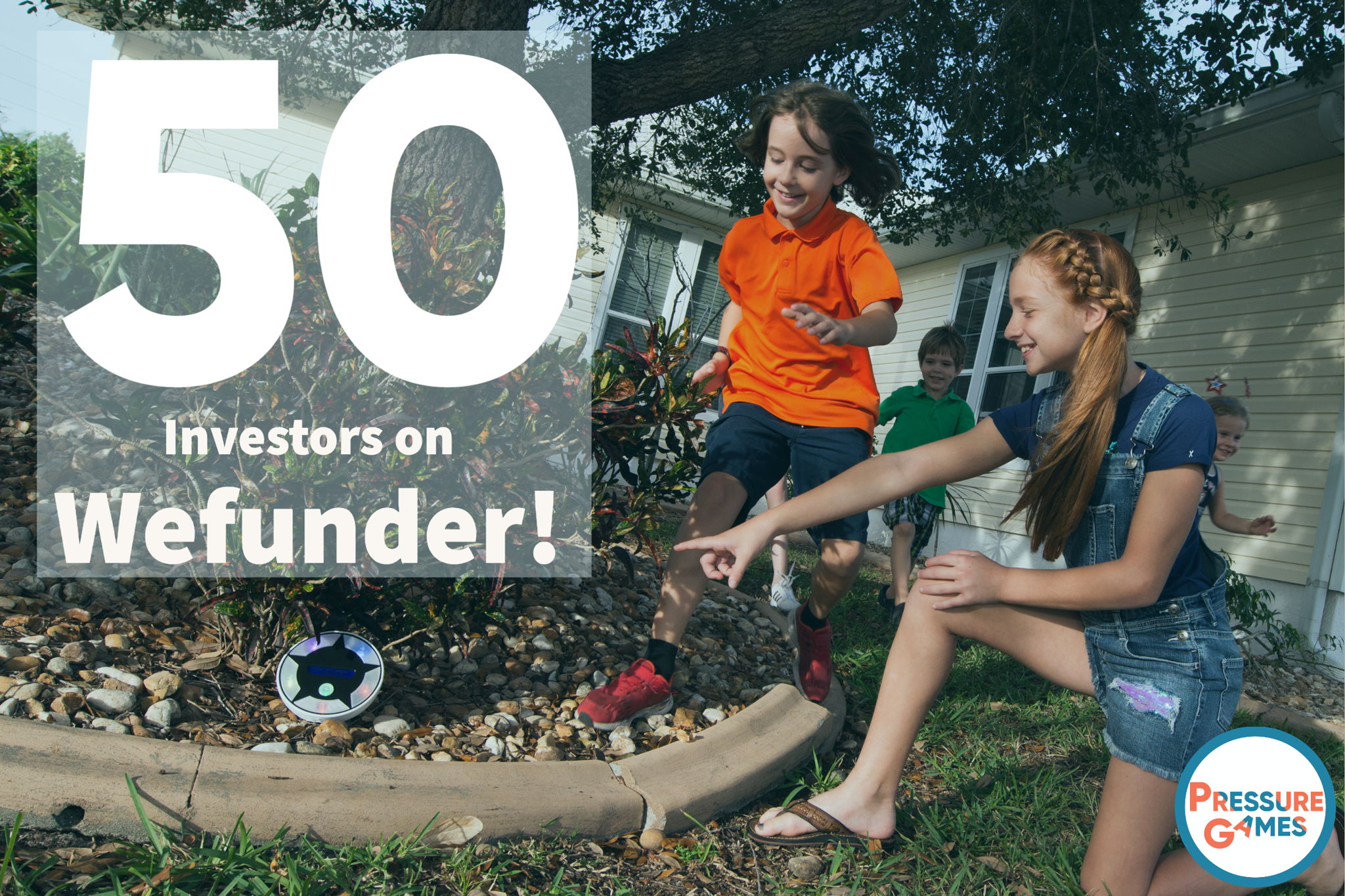 Pressure Games is very excited to have hit the 50 investor milestone today! Our next goal is to hit $35k in total investments. Once we hit that goal, we'll be in the Wefunder newsletter for "Close To Goal". Each inclusion in the newsletter has given us a nice bump previously.
We are on track to begin tooling and manufacturing around the end of Q1 with a crowdfunding campaign in April and our launch this Summer. This is going to be a great year for Pressure Games.
If you haven't already invested, please consider a $250 investment today. You'll own a piece of an award winning startup and be a part of our patent-pending first toy. Plus, at that level, you'll get a perk for a discount on Countdown which will be delivered well before the holiday season!
Thank you to all our existing investors for helping us hit this milestone!