Post Close Update :)
Dear Investors and Community:
It's been a few weeks since our close of Round 2 and we've been hard at work. We've added three new producers to the platform (see bios below), including a producer who covers TV, film and reality TV; an award-winning documentarian; and a TV movie / holiday movie specialist.

We've also executed deals on nine new Originals that came from storytellers participating in our incubator (I've included some summaries below).

We also took a 2-day offsite retreat, reconnecting to our passion and intention as a team/company and also to build our plans for 2020 (it's going to be a big year)!

We hope you have a wonderful Holiday Season, and also New Year's Eve!

Nat


Our New Producers: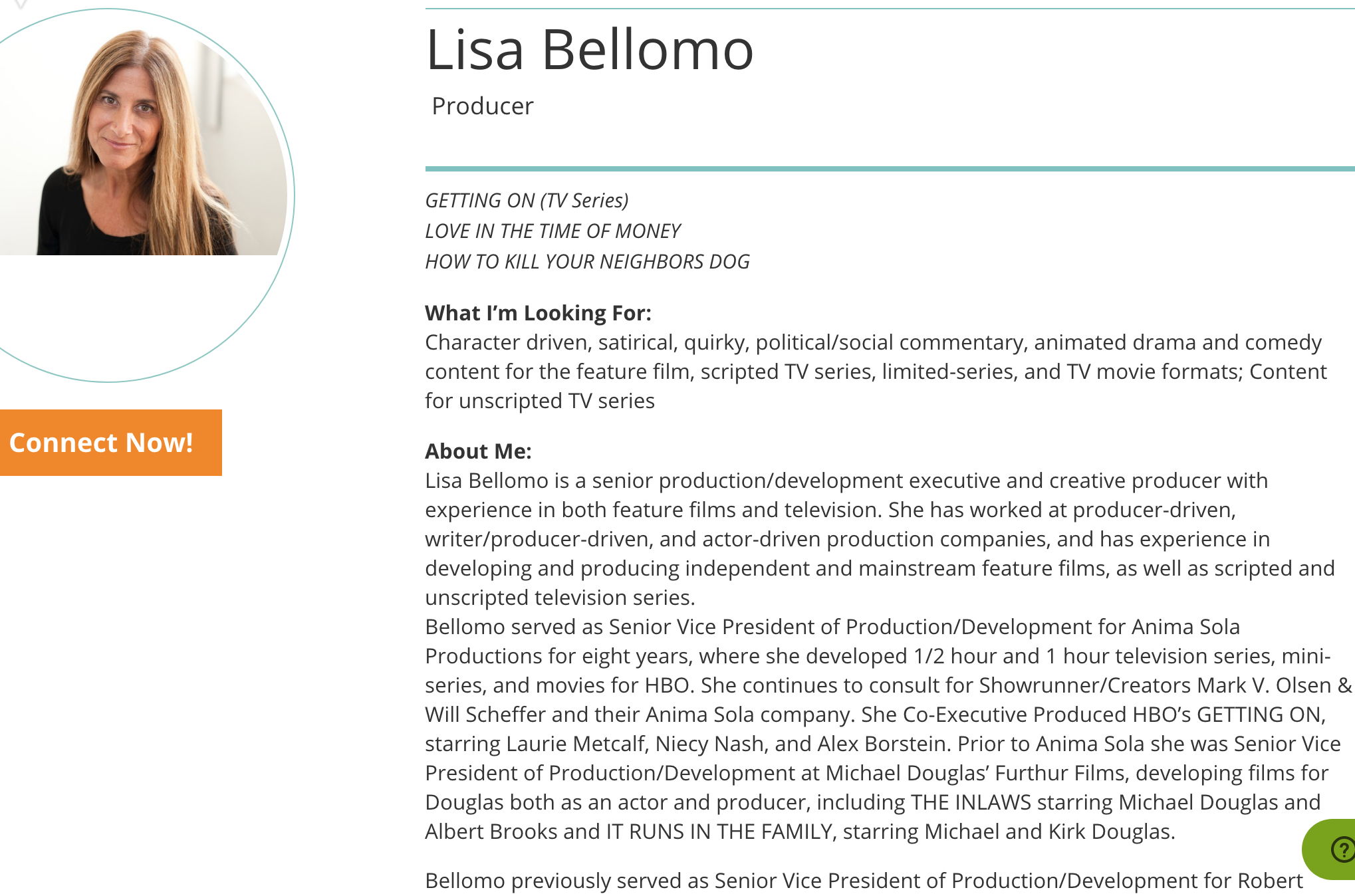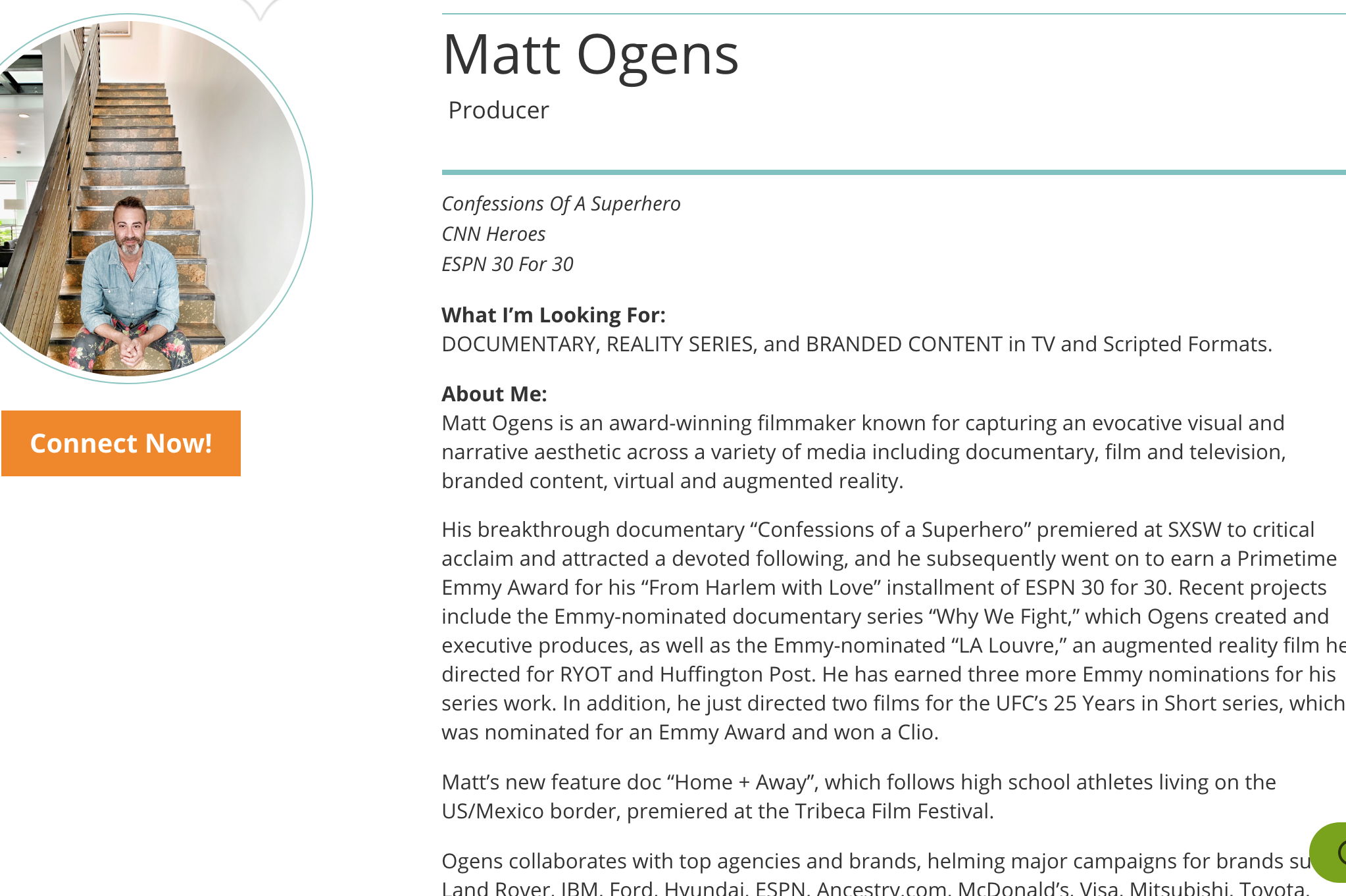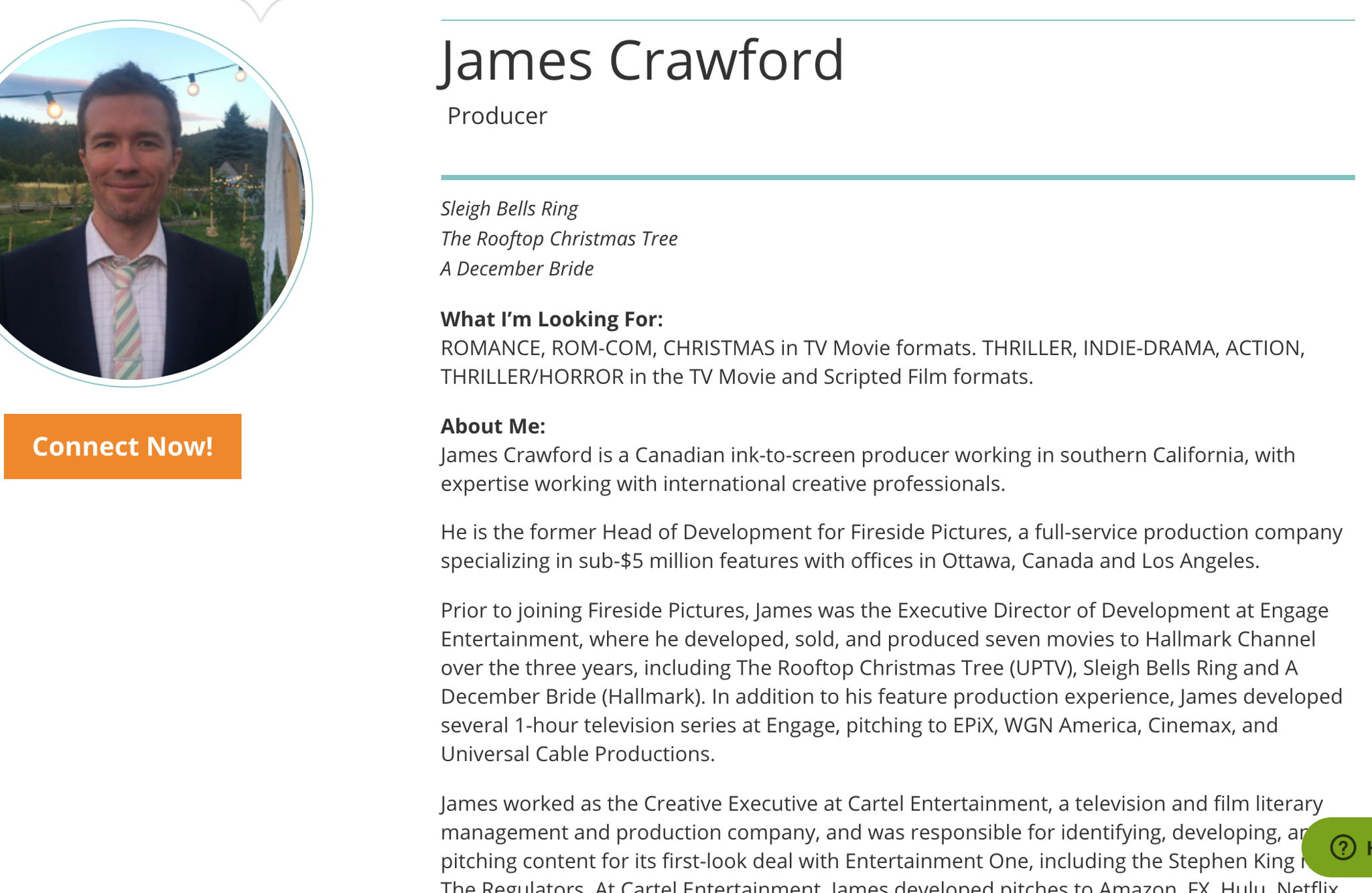 Our New Originals:
LIFE OF REILLY - Timothy Martin (prod. Daniel Schnider)
Three adult siblings seek relationship advice from their father, a retired marriage counselor, but they learn there's no magic bullet that can end the conflict of complicated modern relationships.

DEAD YOUTH: A COMEDY - Matthew Devall (prod. John Crye)
In an alternate future where everyone dies by the age of 20, a young man must choose between the possibility of a cure, and risking what little life he has left

TEENAGE BODYGUARD - Gordon Hayes (prod. Robert Mitas)
An eighteen year-old high school graduate, with aspirations of joining the military, becomes embroiled in a relationship with a late-20s waitress who is the witness to a mob murder.
DEFENDERS OF MONSTROVIA - Mark Newhouse (prod. Kris Hughes)
Sent to live with his strange uncle, pre-teen Brodie Adkins faces incredible danger, and deals with a brave girl, as he helps solve mysteries and defend the unique residents of Monstrovia, a secret sector of the United States, where humans are a minority.
THE URGE - Dylan Warman (prod. John Crye)
After killing someone in a traffic accident, a young man experiences violent impulses and fears that he may be destined to become a murderer like his father.
COOL JELLYBEANS - JenJen Francis (prod. Annie Girard)
When troublesome critters play tricks in the Town of Jellybean, a group of oddballs wield the power of STEAMIE to build up and save their town.
FAMILY TIES - Richard McCrohan (prod. Elizabeth Kushman)
When an imaginative young boy is welcomed into his new best friend's family, he has no idea of the gruesome secrets they keep hidden away. A coming-of-age, slow-burn period thriller in the vein of Stephen King.
FIRST MISTAKE - Deborah Chang - (prod. Bonnie Solomon)
In the late 1980s NYC, college student Deborah Chang falls for the wrong woman, only to discover it's the best mistake of her life. A love story about defying the odds, self-discovery and learning from your mistakes.
A CHRISTMAS BREAK - Poppy & Geoff Spencer - (prod. Robert Mitas)
A middle-aged woman named Poppy Terris rekindles her romance with her college boyfriend, Geoff Spencer, after a 25 year separation