Everyone will receive a 10% bonus on their shares in this round (only)! Please read this important info in regards to receiving shares & perks.
Everyone gets a 10% bonus on their shares that's in Escrow. ( please make sure your funds are in Escrow or Confirmed)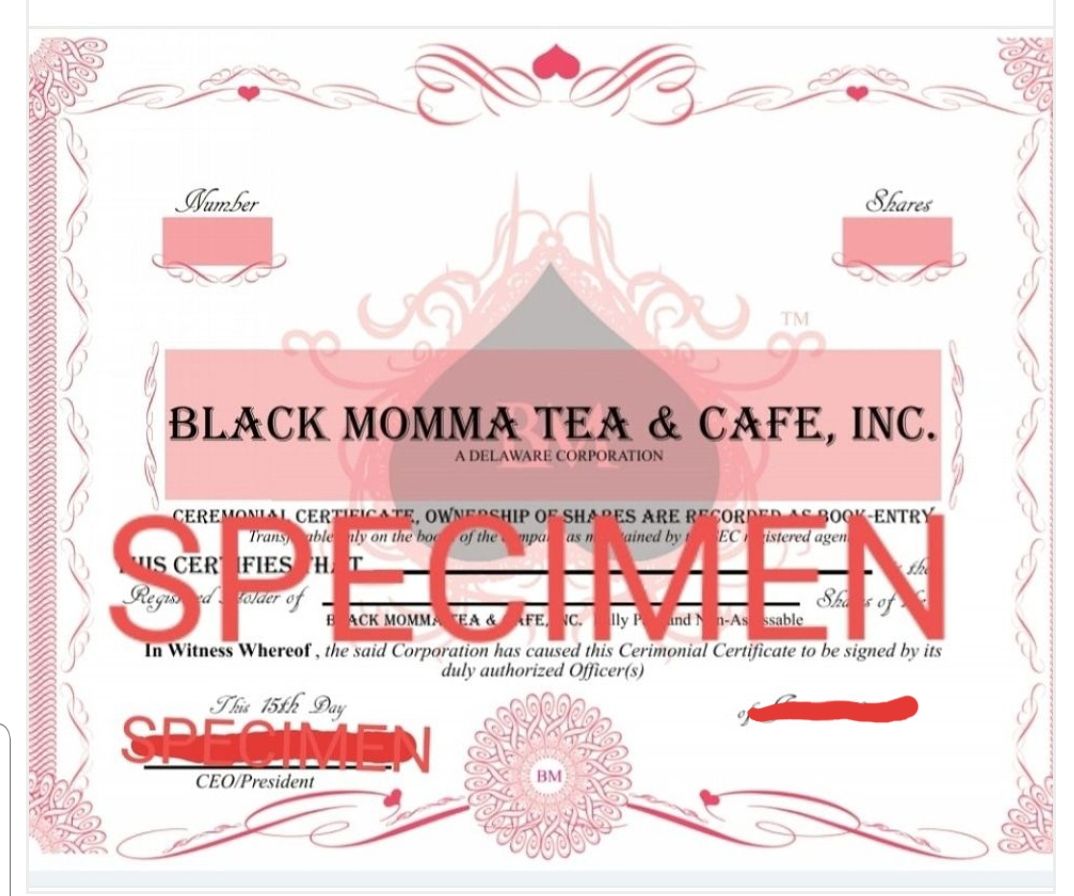 Ok, a couple of things please make sure you have the right mailing address and email on file with your Wefunder account for the following reasons.
1. Digital Share Certificates will go out starting December 31st in Chronological ordered of date invested

* So if you invested August 31st, you shall receive it sooner than those who invested December 9th.

2. Perks are starting to go out at the end of December at the same time.
3. After everyone confirms receipt of a digital certificate, You will receive an email from our investor relations Transfer Agent. Computershare. with an investor account login #,

Please be patient, this takes time. It's not Walmart or a Fast food check out. Your information and these documents & procedures are very important since all investor shares have to be recorded with the SEC and we do not want to submit wrong information to the SEC.

Computershare is a large reputable firm that has handled Facebook, Pinterest, Amazon, Uber and many others that went public.

So your information is important because when the time comes for BMTC to conduct a direct listing ( going public) We do not want to hound down investors when it comes time to submit documents for transferring of registration of shares.

You all will learn the process during this time as we hit each milestone towards listing. ( so you all will become sophisticated investors 🤣😍)🙌🏾🙌🏾🙌🏾

That is why Computershare is on board.

This will be a historic moment and you all will be able to say you experienced it.
So please, look at your emails from wefunder, do not ignore them. 🙏🏾🙌🏾
Oh yes, do not forget to join the Pre IPO Private Equity Investors Group on FB. Here's the link 👇🏽 You can cut and paste also in your web browser.
https://www.facebook.com/groups/331591824005457/