Massive Funding Boost
On top of the $10K we raised from a private angel (offline - to cover dev expenses), we are currently closing $60K from a current equity owner in order to cover the entire development of the app for the next few months. With that being said, we will be able to use whatever is raised on the WeFunder campaign to grow our team and increase marketing efforts for our big launch in December.
WeStrive now has a complete Web-CRM demo. If you want to sign up through https://meetings.hubspot.com/cory54 I will happily guide you through the entire trainer/client website myself.
The platform is breathtaking and I can't wait to guide you all through it. WeStrive has more and more trainers signing up every day for our pre-launch and our team couldn't be more excited. Let me know if I can answer any of your questions. We have the potential to take over the fitness industry and want you to be a part of the journey.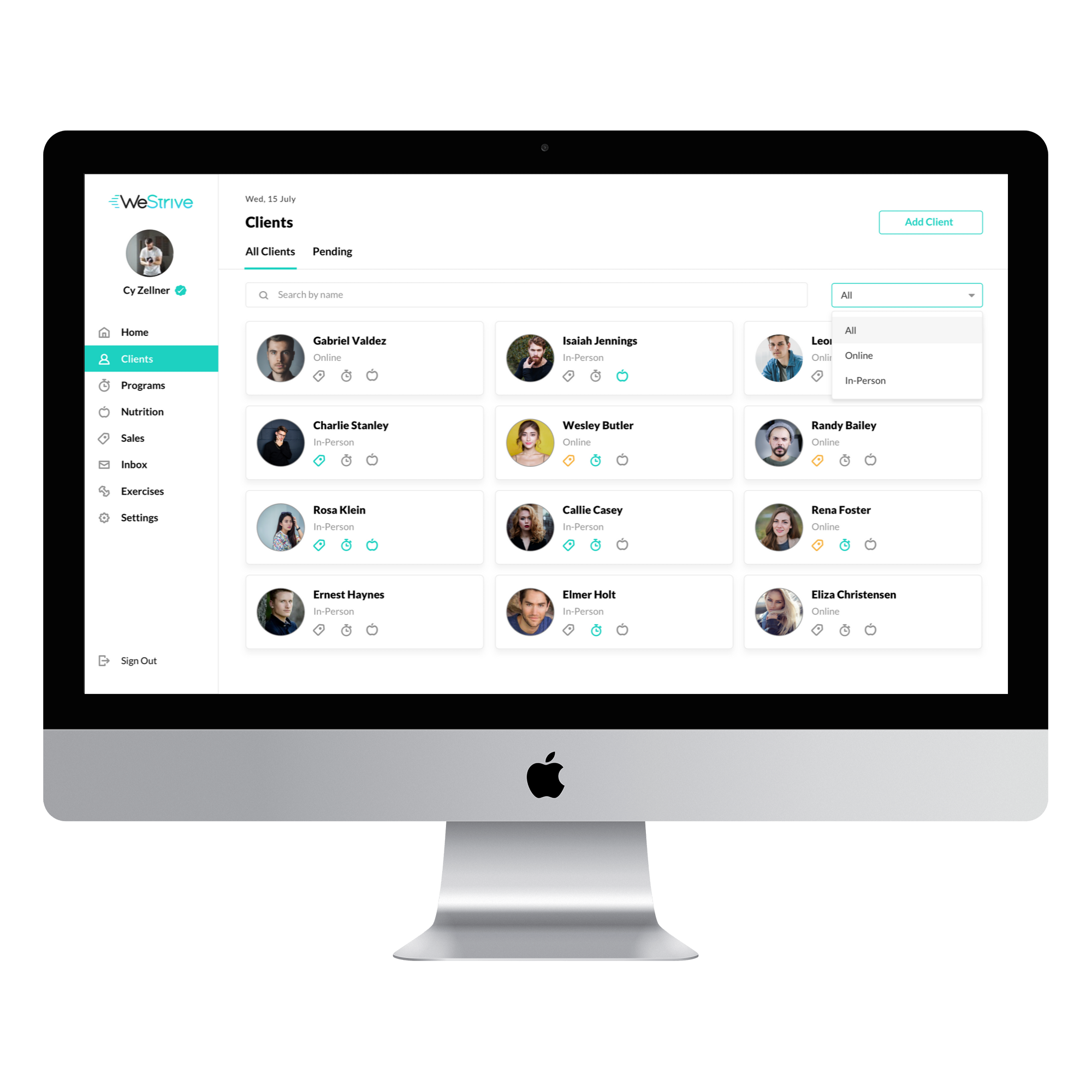 Email me at Cory@WeStriveApp.com for more questions. Have a great day!