Your last chance to invest in us!!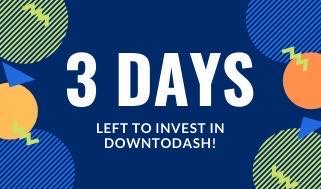 We are very grateful to our investors for helping us reach $58.6k and take DownToDash to the next level!


We are using these funds to build DownToDash and become bigger and better. We are working on building a seamless and safe product, hosting events to expand our network and promoting our app to build a friendly community who is down to ___ with each other!

If you know anyone that is interested in getting on board with us, please spread the word to help us reach $75k, as our campaign is closing in 3 days.