From an Uber ride to Wefunder investment!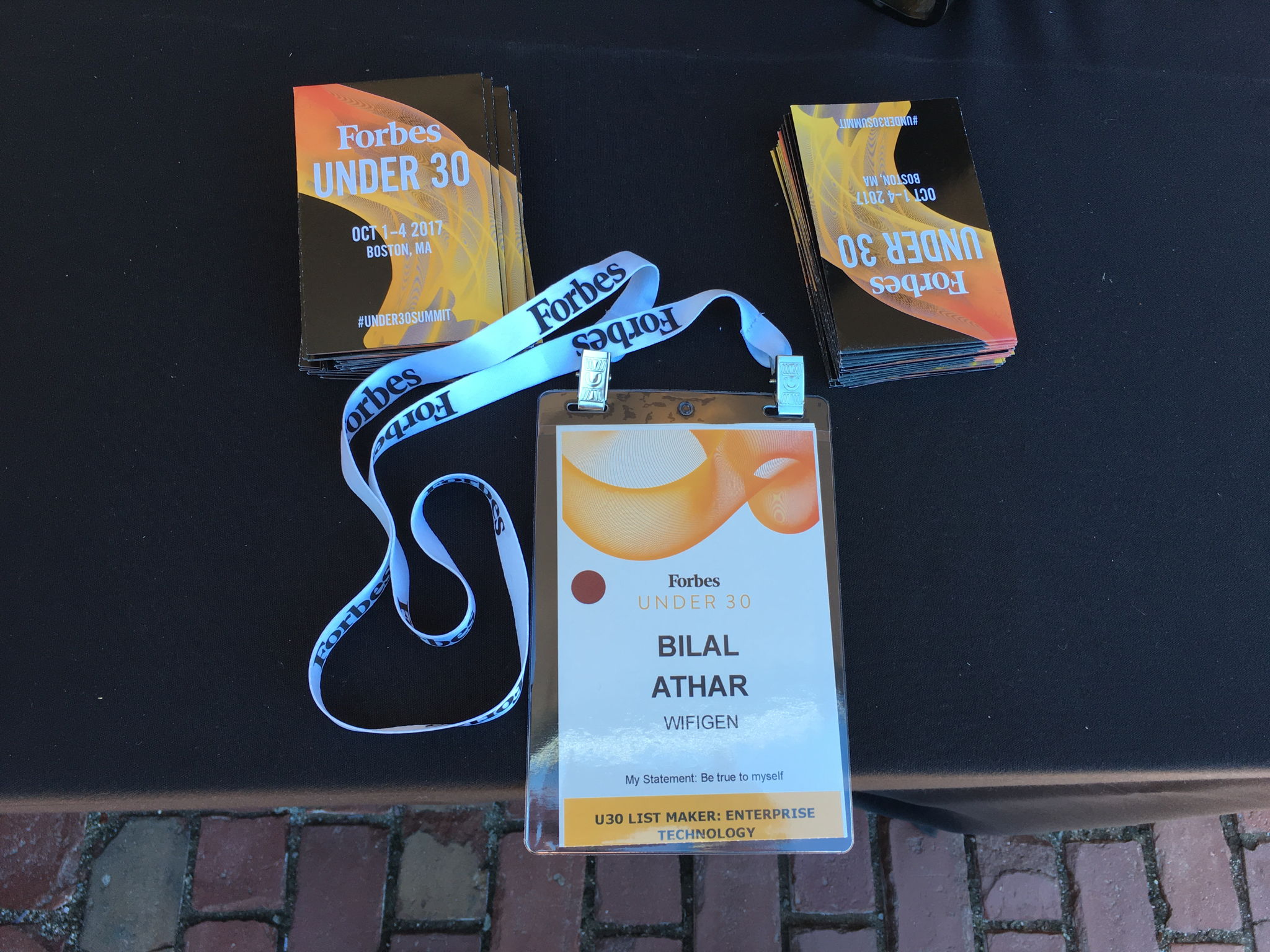 Last year on October 3rd I took an Uber from Forbes' annual conference, held at Boston City Hall to my Airbnb apartment. This Uber driver noticed Forbes 30 under 30 badge on my jacket and surprised he asked: "Wow man, how did you make it to Forbes' list?" I told him about my entrepreneurial journey and how it was covered by numerous tech blogs and news papers around the world, some in languages I can't even understand. Somehow it caught Forbes' attention and they put me on the list. He got really excited and asked me if he can invest in Wifigen. Just to make sure he's aware of the risks, I gave him a 5 minutes masterclass on how startups are high risk investments. He listened very carefully, took a pause and said: "Fortune favors the bold. If your company fails, I might loose some money but if I didn't invest and it becomes successful, I'll be one of those who keep telling everyone how they passed on Uber at early stage." He's one of the 51 people who've invested in our campaign so far.
Wifigen needs about $220,000 to successfully close this funding round. Our goal with this investment is to build a sales network in US market and reach break even point by the end of 2020. If you invest and we reach that goal, together we'll change the future of brick & mortar retail industry.
We might fail and you may loose your investment but remember, we're a small motivated team of high achievers who're working day and night to make this company a huge success. One day you might have a great story to tell, now it's up to you which side of the story you'd choose for yourselves.
Fortune favors the bold.