Teak Tea has raised over $200,000
Good morning!
Last week, Teak Tea, Inc. crossed an incredible milestone in that we raised over $200,000. Having raised over four times our minimum goal, we will now be able to build and scale our company even faster and create amazing products that both our investors and consumers will love.
If you're still on the fence about investing in our company, now is the time to invest!

(Click here to see our video on Vimeo)
Our team has a long track record in developing successful brands. We've created the Los Angeles ComicCon, which attracts over 100,000 annual visitors. Our team members have founded a number of successful brands like the well known Baby Genius and Kid Genius children brands. Another WeFunder project of my partner (and father!), Klaus Moeller, is a successful Ben and Jerry's franchise on the Venice Beach Boardwalk. And one of our companies this year alone shipped over 1 million bottles of wine to Walmart! 

We are confident that our long-standing distribution networks, great packaging, and great tasting products will enable us to successfully launch at retail. We will also use social media to market to sell direct to consumers through e-commerce.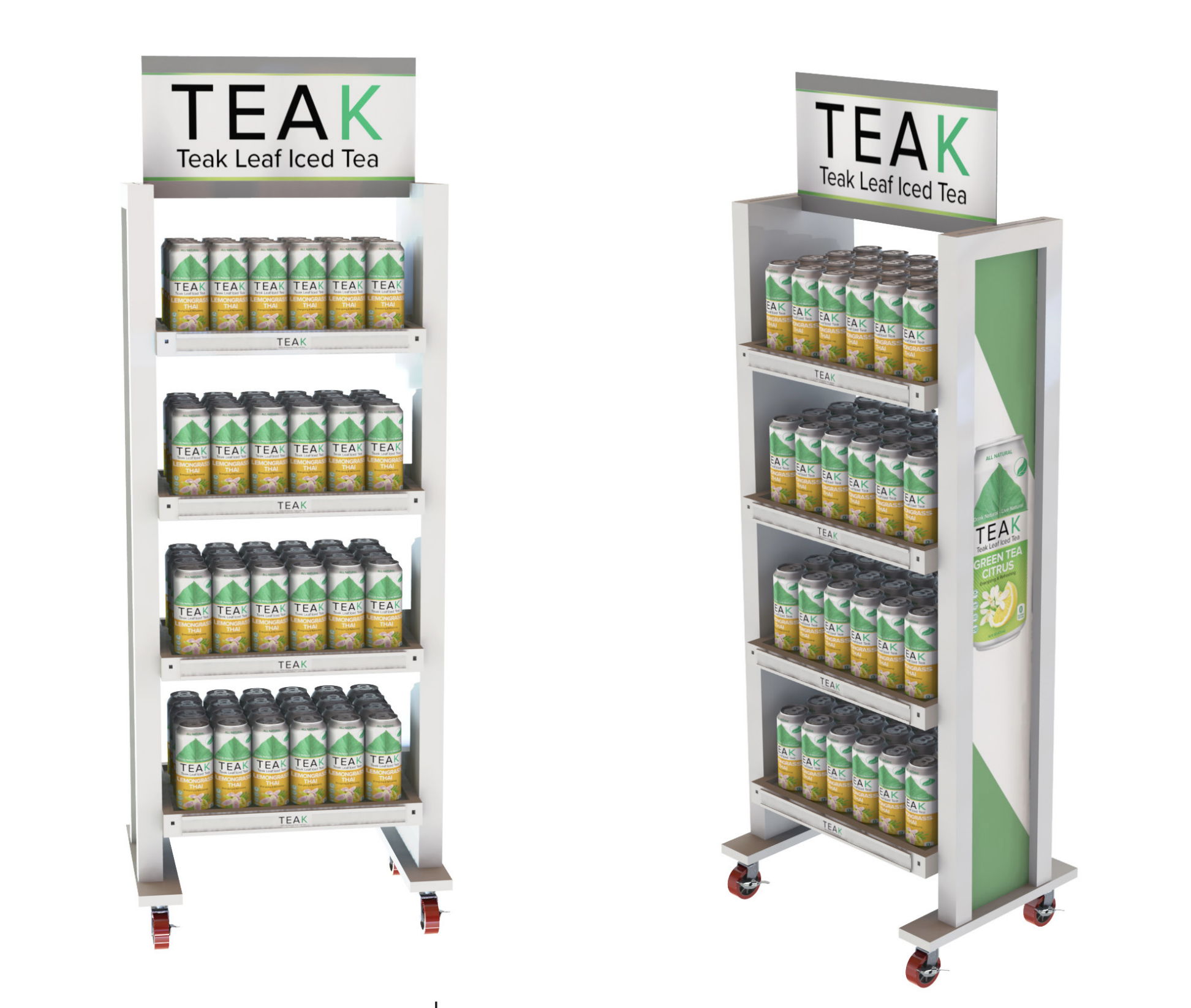 Our PoS (Point of Sale) display
Every investor also has the added protection from the income of the sale of teak wood in 8 years; from trees that we have been nurturing for over 22 years on our family-owned plantation in beautiful Costa Rica.
With the recent fires in Brazil and Africa, I will also continue what my father set out to do; build a profitable company while also being sustainable and of benefit to the environment. We are going to dedicate 5% of our profits to purchasing land and replanting teak trees. This will not only add additional amazing value to our investors, but it will also help offset your carbon footprint allowing you to do your part for our planet.
Thank you all for joining us on this journey. If you are a current investor, please consider sharing this campaign to your friends or family, or even increasing your own investment. And if you are still on the fence, now is the time to jump on board Teak Tea, Inc.
Thank you very much, and I hope you have a wonderful day.
Hayden Michael