Our Teak Plantation

Happy Thursday!
As you know, in our project not only are you receiving shares in our tea company, but we're also giving you the income rights to some of our 22-year-old teak trees when they are ready to harvest in approximately 8 years. We realize that you are investing in a startup, and we feel confident that we will make this investment highly profitable, so to encourage you to invest we wanted to offer you a big incentive that has been around nearly my entire life!
We want to share with you some information on our plantation!
That's me! This April at our plantation.
Our plantation was started in 1997 with the help of the accounting offices of KPMG with the goal of growing high quality, sustainable teak. My business partner, mentor, and father Klaus Moeller wanted to create something that was both environmentally friendly and profitable!
Meet Guillermo Rugules!
For the past 22 years, Guillermo Rugules has managed our plantation, making sure that we have a healthy plantation. Guillermo has a Bachelors of Science in Agricultural Engineering from Oregon State University. He has taken extremely good care of our plantation and will continue to do so!


Surrounding our plantation are other ranches, farms, and plantations. Here are some cows we found right next to our teak!
I was there in April of this year to make sure the plantation was in great shape. We didn't want to launch this project without everything being perfect. When I arrived it was still the dry season, which lasts from mid-November to April. Below is a photo of the plantation during the wet season (taken last week by Guillermo!)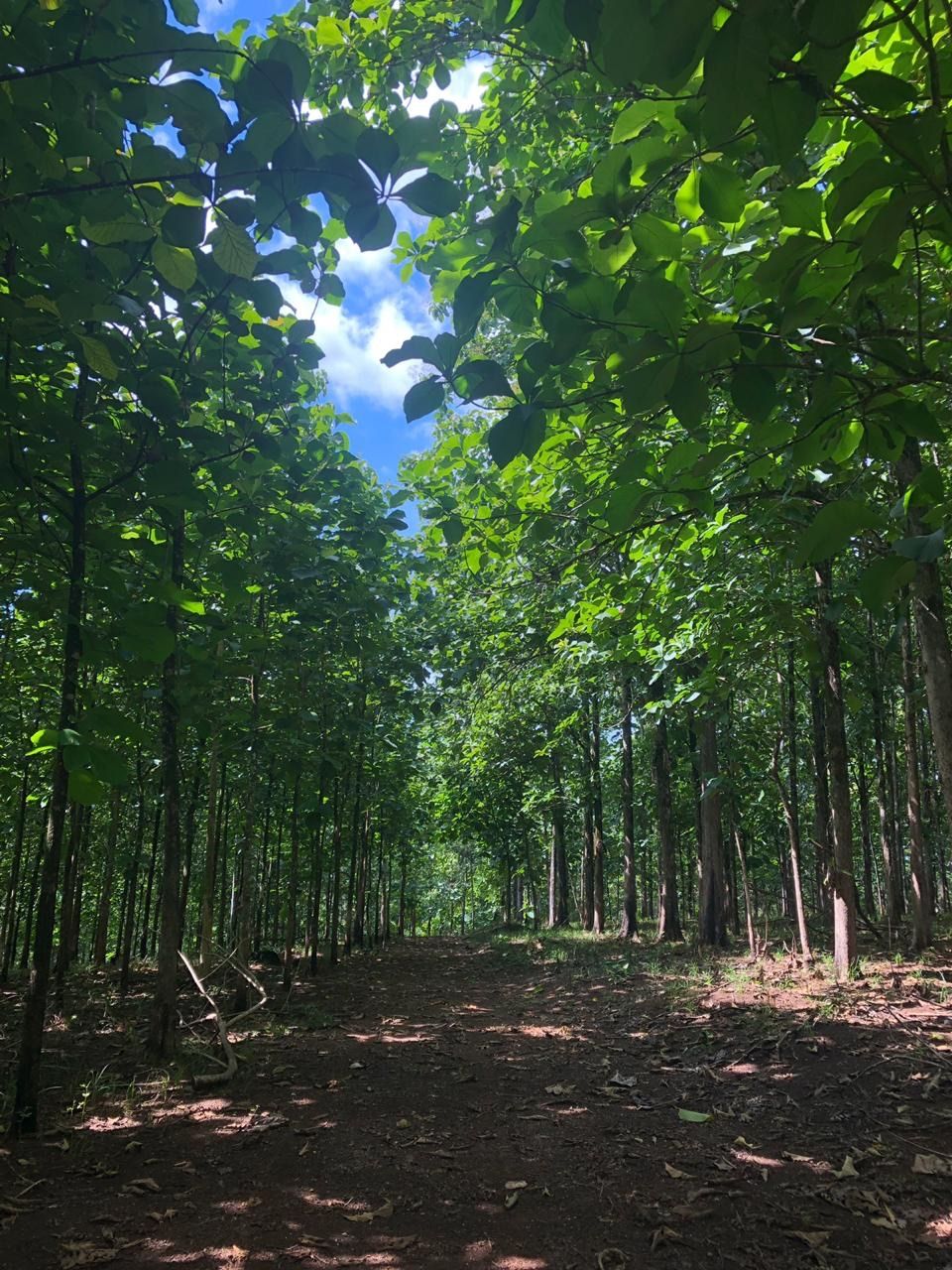 Here are some screenshots from google maps showing our farm. Every single one of our trees is geotagged!



Below please find the full legal location of our plantation! There is also link to a Google Map that should show the exact location of our plantation.
https://earth.google.com/web/@10.63203411,-84.5448759,125.24354011a,1119.45283185d,35y,0h,0t,0r
Registered in the Registro Público, Sección de Propiedad (Property Section of the Public Registry), A) District 13 Pocosol County 10 San Carlos of the Province of Alajuela, under the Title Number: 00333687-000, which description is as follows: (i) Situation: Land, (ii) Location: 13 (Pocosol), 10 Canton (San Carlos) of the Province of Alajuela. (iii) Boundaries: North: Tesoros de Pocosol S.A. South: Silvestres del Muelle S.A., East: Santa Rosa High School, West: Tesoros de Pocosol S.A, (iv) Size: One hundred and fifty six thousand and six hundred and forty eight square meters with fifty five square decimeters (156,648.55 m2), and with the server number A-0391567-1997. This property was purchased by the corporation on October, 2nd, 1997. This property has no annotations or any liens to the title. Farm is clearly marked for all practical purposes with fences, and all protection zones are followed as required by law. 15 meters from natural body of water is not planted.