DISCOVER 1COX AND ITS STRATEGY, TEAM, AND POSITION FOR GROWTH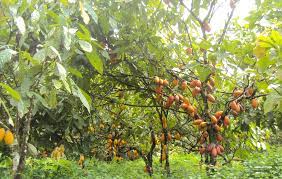 1CoX Provides a complete marketing channel for supply chain operational efficiency in service of suppliers and buyers globally


ALL YOU NEED TO KNOW ABOUT


A Brief description of project.
Business Description:,
Our project "Cocoa Honey Marketplace (CHM)" is a complete marketing channel for 100% natural honey and cocoa beans marketing, in service of farmers (producers) and households (consumers or manufacturers), moving these products to their final consumer destination (locally and globally), independent of (or completely eliminating the need for) the farmers' and consumers' mobility, relying only on an interdependent network of agents and collection centers already setup in multiple locations spread through each of the 36 States of Nigeria and the Federal Capital Territory, so linked farmers and buyers can count on, trust and rely on the efficiency of our round the clock and globetrotting automated marketing services.
Our Services are mainly collection and marketing of agricultural produce such as Cocoa beans and raw honey from the farm (where it is produced) to the consumer or manufacturer through the collaboration of our Agencies and collection centers.


At the same time, we are designing the framework of our online portal to be a product in itself, functioning as an internet project; with our web and mobile applications developed to provide an effective automated marketing tool for closing the local gap between our suppliers and buyers assisted on this novel digital hub; which is meant for the complete facilitation of our clients' commodity trade contracts instant execution.


This tool known as 1CoX (CHOMAM1Co-op Exchange) is a digital representation of our marketing channel and is intended to provide our clients a systematic knowledge of and an immediate technological access to the flow of goods and services from their origin (producers) to their final destination (consumer), without the participants (producers and consumers) making any local move themselves, hence at the click of the button "sign up" to connect with us (Cocoa Honey Marketplace) here on 1CoX, our clients could automate the process of getting their products (Cocoa bean and raw honey supplies and demands) start moving to their final destination, without their physical involvement in this movement.


We're looking to build and launch 1CoX as our online portal (IP) to augment the reality of trading contracts through our digital agro cocoa-honey special niche marketing automation services; because, beside the actual trading of tangible commodities, we're in the business of facilitating the virtual exchange of the same commodities through our marketing automation services for producers and consumers of Cocoa and Honey products, and that's where we derive our name as the #1 Cocoa Honey Marketing Automation Marketplace (CHOMAM).


Our name indicates the big picture of our industry relevance as those who perform physical marketing functions through our actual network of agents and collection centers, as well as facilitate electronic commerce through our vitual commodity exchange and trading contract platform known as 1CoX.


With our 1CoX Internet Project in view, for Instant Execution of commodity exchange and trade contracts, we'll become the virtual buyer to the actual seller and the virtual seller to the actual buyer of commodities traded on our 1CoX virtual exchange and contract table.


The diversity of producers around the globe, who sign up on 1CoX, will provide the actual variety we need to appeal to the interest of different buyers around the globe, who will sign up on 1CoX; with assurance of actually finding the kind and original quality of cocoa and honey product they want to source, and get it delivered at the shortest possible time, with uniform pricing and very easy document processing done quickly, with the aid of our online commercial document creation and generation dashboard, with the API for docusign and incodocs integrated for all our signed-up users.


Digital Product Description


1CoX is an agricultural technology (agritech) solution for intercultural middle literate buyers and sellers to exchange commodities and make financial transactions internationally, with a higher level of convenience, ease, trust, safety, security, simplicity and flexibility, since 1CoX actually serves both producers and consumers as a one stop exchange table where both parties come to transact or exchange their commodities and execute their trade contracts instantly, without physically meeting each other but doing so over the counter (OTC) in a way similar to futures contract trading, for 1CoX, as an exchange, instantly buys from one party and sells to the other party; usually at the time a buy order is placed, but not necessarily when a sell order is made.


It's taken that a Sell order is made instantly at the same time when a buy order is made, however, since sellers don't trade directly with buyers but only with the exchange, they are required to list their product and describe it clearly, following a product listing checklist in their user dashboard, such then that the buyer views a marketplace listing and places order based on product's origin, farm location and available quantity; by picking an item on the listing table and adding it to their cart, then confirm their order and checkout in order to proceed to request an invoice, accept the terms and conditions, and specify their shipping terms, provide their port details, and choose or approve the available payments method as specified.


Once the buyer's order is approved, the order will be placed on the buyer's pending order list — showing order summary — until buyer sends payment to the exchange.


Buyer's payment is made in advance, in order for the purchase order budgeted cash to be with held from buyer, until order is fulfilled by delivery of the cargo fast-tracked by 1CoX freight service partners. While buyer's order becomes pending (awaiting delivery), 1CoX will then contact and request owners of selected listings to confirm their ability to make a supply to the central collection center (CCC).


The CCC is a prequalification local assembly place, where all 1CoX buy orders sampling take place, evaluated by the team of 1CoX product analysts, who will confirm their quality, to certify whether or not they meet the buyer's quality specifications.


Product sampling is done in accordance with the EEC's approved sampling methods and techniques, after which bulk collection will be made from all approved list owners who passed the sampling criteria, thus they will supply their bulk products in the specified LPO quantities to the CCC: for uniform and quality packaging, in 1CoX 's brand name, and for onward freight forwarding from the CCC to the FOB vessel shipping the cargo.


1Cox will then pay for packages, to settle all its suppliers, before finally shipping the cargo in its name to buyer's destination. Cargo will consist of differentiated packages, each marked with its origin description to inform buyer of trace of each package in relation to the processed buyer's pending order.


The cargo will be tracked until its arrival at buyer's collection center ready for pickup, and as soon as buyer confirms the pick up of the arrived cargo, the pending order will be transferred to fulfilled order and made available in buyers closed order transaction history.


The final stage is buyer and sellers review of 1Cox which will be uploaded on 1Cox's traction milestone board, and used for marketing 1Cox to attract new users to sign up for an account.


1CoX designs a simple User Experience that does the needed due diligence at the earliest stage of user profile creation for profile verification and portfolio authentication prior to users' account activation. This is done simply by requesting users to sign up a free account and complete a profile form, then submit an attachment of all relevant documents in compliance with a profile completion checklist, doing so at their own pace.


1CoX will conduct a quick profile check to confirm the financial, criminal and public records the applicant using other integrated verification tools including phone call to the applicant's city council, bank and residence police authority to compare the records. Once all the due diligence are done, the applicant will be congratulated to have successfully completed the account verification, authentication and activation requirements hence free to contact leads whose profiles have also been verified, and so start exchanging offers, schedule a meeting, complete negotiations, accept terms and condition and rate each other once their engagement on 1CoX is complete.


1CoX buyers and sellers will see existing profile reviews of their leads and make decisions transparently. For sales and purchases, 1CoX will link the banks of users so that payments for values exchanged will be released to 1CoX for protection of both parties. When both parties approve satisfaction with each other, then payments will be released to the due payee, otherwise credited to the party that wins after any dispute settlement through 1CoX arbitration counsel.


1CoX creates and processes all commercial documentations on the request and specification of both parties and fees are billed through a monthly invoice sent to users to request payments for transactions processed on 1CoX within the month. This way, users concentrate on meeting and satisfying each other, while 1CoX handles all the technical and trust related processes for them without any upfront fees required.


Sellers have no worries about product fulfillment as 1CoX controls, handles and executes all logistics of order fulfillment by linking up with all relevant authorities and service providers registered as partners of 1CoX for international transactions, offering affordable services to 1CoX users with financial settlements billed directly from 1CoX as an intermediary between its verified users and service providers.


1CoX makes it easier for all its users to pay for their products and services by helping them identifying all the costs associated with their transactions and helping each party accept their own costs in advance and link up their banks for easy payment processing directly between 1CoX and their banks at their own approval before any transactions are deemed completed, to ensure funds covering all the costs of transactions borne by each party are reserved with 1CoX in advance, and only refunded if transactions are cancelled along the line.


Otherwise, payments for transactions cannot be bridged, as 1CoX will fund only the party that deserves the payments, in any flexible order of payments predetermined by the users, while 1CoX transaction fees are billed at the end of every month, not upfront, so that users are free to exchange commodities and values with 1CoX without any barrier of transaction fees.


2. Sponsorship, management & technical assistance:


Our business is multidimensional and thus requires multifaceted management and technical assistance, on the one hand is marketing operation management, and on the other hand is production technique management, which is mainly where we will focus in the long run, as we are required to adequately plan towards it, as a later development coming in two years time, based on the success of our initial marketing operations.


Sponsorship of our marketing operation is an internal process, while external input may focus on our Internet Project development.


Sponsorship of our production technicality will be open to investment from partners and our own management team input, as this has a lot of cost areas to cover such as:


1. Establishment of the cocoa farm: featuring considerations of: Cocoa culture, Land, New cocoa farms, and Cocoa farms/plantations, as well as Soil for cocoa growing, Shade trees, Cocoa agro-forestry, Site history and field layouts, Land Preparation, Planting material and rootstocks, multiplication of seeds, Seedling nursery, Pattern and density of cocoa farm; all of which are technical considerations requiring special knowledge and technical ability, hence key personnel to play any managerial role here will need experience or special training in order to provide the technical supervisory skill and ability to acquire and train the adequate manpower required here.


2. Cocoa farm maintenance and crop husbandry; considering sub-areas such as Soil organic, Field cultivation techniques, Farm resources, Labour, Nutrient, Inorganic and organic fertilizers, Irrigation technologies, Weed control measures, Pruning, and Shade.


All these practical considerations for requisite practices imply the application of appropriate integrated crop management to ensure sustainable productivity of cocoa farms.


Training of farm workers to be able to comply with best practices is an important management factor here, and the cost of training and certifications of workers and operators on our farms is a basic pain point to be acknowledged by technical partners and would-be sponsors here.


This area is a critical management concern based on the fact that productivity of the farm depends on it, and determines profitability of our business too.


The length of time that a cocoa farm remains productive and financially viable is determined by the application of good maintenance practices, in particular pest and disease control.


It is therefore important to maintain a high standard of farm management so that the cocoa tree is less susceptible to disease and insect attacks, as well as to ensure an appropriate response to specific outbreaks when they do occur.


3. Cocoa crop protection with considerations of constituent areas as the four methods used to prevent diseases developing and/or controlling them if they do become established. These methods are:
regulatory,
cultural,
biological and
chemical.


Further control measures for use considered too are:


Pesticides,
Warning mechanisms,
Integrated Pest Management,
Agrochemicals,
Agro-ecosystem,
Broad spectrum and
insecticides.


4. Cocoa harvest, post-harvest, on-farm processing and storage, with sections for input such as:
Harvesting,
Unripe pod harvesting,
Pod breaking,
Fermentation,
Drying,
Packaging and storage,
Quality control,
5. Transportation and shipping practices


6. Cocoa food safety


7. Human welfare, health and safety of cocoa producers

The specifics of all these concerns are considered in details by the management team, otherwise our business cannot sail to being scaled for higher productivity.

In order to ensure high quality cocoa, no effort has to be spared to implement recommended best known practices. Every step in the process contributes to the final quality of the cocoa produce. From:
choosing the structure and texture of the soil,
preparing and establishing the farm,
selecting the planting material,
managing the farm (good husbandry),
harvesting, through to
processing and
quality control,
all are vital factors and therefore should be taken very seriously by the producers. And since our business involves both sourcing from other producers on the one hand and becoming producers in the long run on the other hand, our management and technical team has to be totally involved in the overall production up to the distribution phase and be informed about as well as a part of every integral process critical to all phases, as failure to do so could lead to substantive loss to all involved in this business.


Securing adequate funding of the requirements of maintaining best practices along side the monitoring of processes in all stages is thus an inviolable task for the management to accomplish with a reliable, tested and proven strategy in place for guaranteeing the overall success of every process and of the business in general.


History and business of sponsors, including financial information.


Our business is currently internally sponsored financially and technically by two parent companies, namely Dordine International Nigeria Limited and Phobs Services Nigeria respectively. Both companies were established in 2018 and separately carry out construction contracts and commodity trade contracts respectively.


Dordine being the construction service company provided the official localization logistics with its stronger financial base, while Phobs being the commodity trading company provided the technical, research and human capacity development and resource network needed with its field experience in trading contract management.


Since both parent companies had an undeveloped agriculture development sector, the decision to build a unified business to develop this latent capacity was reached, and that was the beginning of our agro-business focused on two commodities: honey and cocoa.
Our Local Business Operation is designed to service and serve two groups of clients, namely:


1. Collection Center Partners (CCP)
2. Household Collection Consumers HCC)


Who are CCP's?


All farmers or managers or legates to owners of Honey Bee hives and cocoa bean farms who are ready to supply their products to our collection centers for onward testing, packaging and distribution to our network of consumers both private and corporate, local and international, are known here as CCPs.


Who are HCCs?


Those who consume cocoa and honey raw as well as value added (processed) products of any kind and quality of cocoa and honey in any quantity and who need a regular supply of their favorite product in any quantity and of any quality distributed under our brand or sealed with our label on it, based on varieties of these products, either for household or industrial or official demand and use, are categorized here as HCCs.


Proposed management arrangements and names and curricula vitae of managers.


The original structure of our business and its management follows a linear transaction model, positioning us at the middle as the channel and link between our producers and our consumers:


We Collect Products from our CCPs and test, package, rebrand and supply to our HCCs who pay us before we pay our CCPs and repeat the transactions all over, again and again

We own and manage the network and cash flow in our business.

Our HCCs first pay us, then we pay our CCPs.


WHY WE ARE UNIQUE IN OUR BUSINESS MODEL
We are the only existing middle man and all transactions are only between us and our clients, not between our clients and themselves.

Initially, our clients know only us. We don't link up our clients in our marketplace, we link up with our clients to satisfy both our CCPs and HCCs mutually.


We are thus known as Cocoa Honey Marketplace because we are the central buyers and sellers of Cocoa and Honey products in the middle of our clients, both CCPs and HCCs.


To manage this style of operation, we typically hire representatives who we train and certify to play the agency role of linking up our CCPs with us through our collection centers.


To do this, they go to find individual producers, then help them transport their product to any if our collection center closest to the producers, then their produce are collected and checked by weighing to select the required samples, then packaged and shipped to our warehouse to await a purchase order from our buyer.


The producers whose products are accepted at our collection center are registered into our CCP directory where their names, addresses, contact number, bank details and member codes are entered and stored for reference purpose.


Then a supply column is opened for them to register the quantity and dates of collection they make that have been accepted at our centers.


On agreement, we send them payments every month based on total quantity of products we accept from them at our collection centers.


Our agents at the collection centers help to keep the records and update them at our collection centers, and they send their monthly reports to us based in which we pay all our CCPs at the same time of paying our agent according to volume of transactions they process at our collection centers by the end of every month.

For effective administration at our collection centers, Our CSA - Clients Sourcing Agents act as our physical hands and legs to reach those CCPs - Collection Center Partners and HCCs - Households Collection Consumers who can't reach us due to lack of information on our door to door services in their neighborhood.

FORMATION OF OUR LOCAL OPERATIONS TEAMS

In our agreement with our Agents, we define their roles as state below.

Job Description:
As our CSA (client sourcing agent), you will represent us in your own location to relate with our collection centers nearest to you, by doing the following businesses for which you get paid per hour spent:

A. Locate a nearby Cocoa Bean And Honey Bee farmer in your area and get them to sign a supplier agreement as CCPs with us, then help them submit their details by taking them to our collection centers where you act on out behalf.

B. Help the CCPs you have an agreement with to know about our collection centers nearest to them, through the center you are paired with after your CSA membership with us.

C. Agree to be their local mandate between their farm and our collection center so that whenever their products are available, they can contact you to collect it from their farm and transport to our collection centers on their behalf, free of charge, to save time and create ease, without stress for them, if they can't get to the collection centers in the cities nearest them, or can't accompany you.

D. Reach out to homes that may need a special home service for collecting our prepackaged products from our collection centers for their consumption, without leaving their homes, and help them to get in touch with us by sending us a message on their behalf containing their details and needs and contact/billing address to identify them among our HCCs.

E. Follow up with each HCC you have contacted in your area to know when and how much of our products they will need supplied to them at the comfort of their homes.

F. Send us an order request on behalf of your contacted HCCs who have requested a quantity of our products, and we'll fulfill the orders through our collection Centers in your area.

G. You'll get paid for every sale we make through our collection centers to your HCCs contacts, as well as a $3/hr rate or $1000/2000 t (¢50/my), whichever is greater, for new CSA collections you make between any of your CCPs contacts and our collection centers in your area prior to any sale, all paid on a per month basis.

H. We allocate 3 hours for all such CSA collections you make repeatedly, so we bear the cost of transporting the products from our CCPs on your contact list to our collection centers in your area.


OUR LOCAL MARKETING CHANNEL

Mind you, we have at least one collection center in every city in the 36 states of Nigeria, so once they become our CSAs, we will link and introduce them to our collection centers in the nearest city to their area, so they work from there whenever bringing any client to us.

As a marketing channel for cocoa bean and raw honey products marketing automation, we add value to production and in so doing help satisfy consumer needs both locally and globally.

Wholesalers and retailers can use our marketing channel to order any quantity of Cocoa Beans and raw honey products without worrying about how to get the best quality of these products.

We are always on the field through our agents (CSAs) to collect and test the quality of these products, and always provide standard packaging before delivery from our collection centers with head office at the FCT, Abuja.

We moving the products nearer to our buyers, as wholesalers and retailers in Nigeria can pick up the products from any of our collection centers that is nearest to their location in any of the 36 States of Nigeria, while our international market buyers provide us their shipping ports where we respond to all RFQ to global destinations.

Our Supply Chain Risk Management:


We handle all the product transportation to and fro our collection centers, we test and package the products, we find the buyers, we negotiate fairly, then we bear all the costs of moving the products to the buyer's destination.

Typically none of these costs our producers a dime, and still we respect their producer pricing by paying them the agreed fixed price they discussed with us (farm gate price o'er kilogram) after sales or at the end of every month, whichever is nearer in time-frame.

This is part of our terms and conditions because we take the risk of storage and the entire product handling, of which any loss or damage incurred in moving the products from our producers farms to our collection centers, as well as from our collection centers to our warehouse and lastly from our warehouse to our buyer's destination is entirely ours, so whether we find paying buyers or not, or our products remain at the warehouse, we pay our suppliers and reps alongside our carriers at the end of every month, not necessarily after we have made the sales.

We thus manage our supply chain risk so well that there is no risk to our reps and producers and they always get their full payment for the cost of their production as agreed between us, our producers and our rural assemblers (agents).

We are here to serve our clients as their go-to supplier and marketer of Cocoa beans and raw honey products through our marketing channel both locally and digitally.

Description of technical arrangements and other external assistance (management, production, marketing, finance, etc.)


As a cocoa three-tier value chain business, we Focus on good agricultural, drying, processing and storage practices, for example by adopting Good Agricultural Practices and/or Good Manufacturing Practices, in our procurement from farmers in our network as well as in our own industrial activities, to prevent mycotoxin contaminants in our export graded cocoa produce and value added products, ensuring our products always meet the quality standard of European Food Quality Regulations.


In the post-harvest processing our cocoa beans, we take cognizance of the need to control the entire process for quality assurance, even so we educate our farmers to do the same, especially knowing thar Polycyclic-aromatic hydrocarbons (PAHs) may also contaminate cocoa during post-harvest or primary processing stages. Smoke is one of the main sources of polycyclic-aromatic hydrocarbons in cocoa beans during drying or storage. The limit for benzo(a)pyrene (which is one of the most common polycyclic-aromatic hydrocarbons) is 5.0 μg/kg of fat and 30 μg/kg for the total sum of polycyclic-aromatic hydrocarbons.


Thus, we ensure appropriate measures are taken to Avoid drying cocoa beans with fire or beside roads, the use of inefficient artificial dryers and storage in the presence of smoke.


Since we work with smallholders cocoa farms too, we help them understand that Sun drying is used where farms are small; and under such circumstances, sun drying is a feasible and efficient method. So, we buy from those who do it right, while ensuring that others who didn't do it right will adapt to our quality assurance measures too, especially by applying correct harvesting and drying techniques to ensure further that micro-organisms are not found in our cocoa produce exported to the EU.


Food safety is our watch word, and so we do our best to guarantee it by carefully food safety procedures so as to prevent food Contamination by foreign matter like plastic and insects; which are a threat when food safety procedures are not carefully followed. We also follow industry procedures for safe storage and transport of our cocoa to our buyers whether foreign or local.


We provide consumer labeling for our cocoa beans, which include:
product namegradelot or batch codecountry of originnet weight in kg
And reselling our cocoa that is organic or fairtrade certified, our consumer labels also contain the name/code of the inspection body and certification number.


As a rule of thumb, our cocoa business always considers the factors defining the quality of cocoa, namely:


Good trees (genetics)

Well cared for and grown in a suitable environment

Pods correctly harvested

Good practices to keep the trees healthy and free of pests and diseases

Optimum fermentation and drying protocols specific to the type of beans

Know-how for processing cocoa beans and for chocolate making


And these factors form the content of our quality assurance checklist.


To be suited for all grades of buyers we always consider complementary graded cocoa production consisting of a mix of and balance between the availability of Fine flavour (High grade) cocoa beans and bulk cocoa, based on the general utility of both quality grades; for Fine flavour beans are usually produced from trees that contain the genetics of Criollo and/or Trinitario cocoa-tree varieties while Common grade (bulk) cocoa beans for mass production are genetically derived from Forastero trees.


Quality in terms of flavour is a top priority for us, as we look beyond genetics to consider Harvesting and processing techniques which are also important in harnessing the 'fine' qualities of fine-flavour cocoa beans. As such During harvesting we ensure we only take the ripe fruits. During processing we ensure all cocoa beans are fermented and dried homogenously. And we ensure our Cocoa beans are shipped shortly after harvest because extended storage (> 6 months) may result in losses due to the relatively high humidity in tropical environments.


After harvesting our cocoa, we ensure the beans are well fermented also To moderate the initially bitter cocoa flavour and to develop the typical cocoa flavour, and so we follow Standard practices set by the international cocoa trade association, and comply with the criteria that determines the grade of the cocoa based on the fermentation process, such as:


Well fermented cocoa beans: less than 5% mould, less than 5% slate and less than 1.5% foreign matter.
Fairly fermented cocoa beans: less than 10% mould, less than 10% slate and less than 1.5% foreign matter.
We always want to achieve well fermented cocoa for selling high graded cocoa beans. To ensure premium quality we always look at best practices worldwide in our cocoa value chain. We equally focus on factors affecting the quality of cocoa beans from post-harvest through to the factory gate, by acting based on recommendations on cocoa growing, post-harvest practices and quality evaluation methods that contribute to cocoa quality.


In general, we apply tested and proven methodology to assess the quality of our cocoa at different stages, such as that of The Cocoa of Excellence Programme, progreesing in three stages, namely:


1) physical quality and sensory evaluation of fermented and dried cocoa beans;
2) flavour and sensory evaluation of cocoa liquor;
3) flavour and sensory evaluation of chocolates


And so, in all three cocoa value chain we center our business upon (production, chocolate processing And pre-packaged as well as non pre-packaged cocoa distribution, we comply with international industry best practices summed up in the new International Standards for the Assessment of Cocoa Quality and Flavour, meanwhile we stay flexible on quality to ensure we deliver only qualities that meet our buyers quality specifications, hence we always consult our buyer on their practices and recommendations because Some buyers will request factors that may be considered undesirable by other buyers, such as low fermentation levels.


On our food safety standards to meet the other requirements of our buyers across Europe we prepare in advance to meet their requests for extra guarantees from us, such as the implementation of product-specific quality standards and Quality Management Systems (QMS) regarding the production and handling processes. We go the extra mile to satisfy even those who require the implementation of an (Hazard Analysis Critical Control Point HACCP-based) food safety management system.


We never want t,o be found wanting in our food safety standards. That's why we pursued certifications by The most important food safety management systems in Europe, namely:


British Retail Consortium(BRC)International Food Standard(IFS)Food Safety System Certification 22000 (FSSC 22000)Safe Quality Food Program(SQF).


We identify with all these food safety management systems which are recognised by the Global Food Safety Initiative (GFSI), because our aim is to Familiarise ourselves with the different food safety management systems, as European market entry preparation often includes implementing one of these systems, and in order to be relevant to different buyers who may have different preferences for a certain food safety management system. British retailers, for example, often require British Retail Consortium certification, whereas the International Featured Standards: Food is more commonly required by buyers in continental Europe.


By being prepared to impress them all, with our food safety management system that is Global Food Safety Initiative (GFSI) approved, we stay relevant to them all!


Furthermore, specific to the area of production in our cocoa value chain, we comply with the standard provided by GLOBALG.A.P (voluntary standards for the certification of agricultural production processes that provide safe and traceable products) by getting a GLOBALG.A.P Certification because GLOBALG.A.P. has a special standard for fruit and vegetables, and products derived from them (including cocoa) which covers all stages of production from pre-harvest activities such as soil management and plant protection product application to post-harvest produce handling, packaging and storage. With this certification, we satisfy buyers or potential buyers who we always ask exactly what type of certification they require from us, because Certain certification schemes such as Rainforest Alliance/UTZ are aligned with GLOBALG.A.P.

Since we serve mainly European buyers who often develop their Corporate Social Responsibility (CSR) policies or codes of conduct, we always endeavour to adhere to their codes of conduct, which generally includes health and safety, business ethics and social responsibility requirements.

We are always attentive to Other sustainability aspects which are getting more attention on the European market for cocoa, namely:carbon neutrality impact on producing communities welfare of farmers & processing facility workers and impact on local biodiversity.

We consider all of these issues that are covered in codes of conduct from importing companies and/or retailers, and are investigated further during audits. Some examples are:


Coop (Switzerland) - sustainability
Ahold (Netherlands) - our responsible retailing strategy
Carrefour (France) - our vision for CSR


Importers, cocoa processors and chocolate companies
Nestlé – The Nestlé Cocoa Plan
Mars – Our Approach to Sustainability
Ferrero – Corporate Social Responsibility
Mondelez – Cocoa Life
Cargill – Cocoa Promise
Barry Callebaut - Sustainability
Lindt – Sustainability

To be kept up-to-date, we Investigate the existing sustainability standards established by retailers and other stakeholders on the European market by approaching supermarket category managers (chocolate), cocoa importers and sector specialists. We equally Check whether we can adhere to the guidelines laid down by these standards, as they form the basis of developing and implementing our own CSR policy or code of conduct, to show potential buyers our views on social responsibility; and to help us stand out when our buyer has to choose between several suppliers. Furthermore, we always ensure too that our own suppliers (producers) also have responsible businesses practices in place, because we are well aware of the situation that Many social and environmental issues take place at farm level, which may not be a part of direct (handling and processing) activities.


For our niche market, we have taken organic certification into consideration based on the awareness that in the European market we serve Organic-certified products are increasing rapidly in popularity. Organic cocoa is produced and processed through natural techniques such as crops rotation, biological crop protection, green manure and compost. We care the most about its potential to increase yields and improve quality. And we are excited for it because Demand for fine-flavour cocoa with organic certification is rapidly growing in Europe, making this an interesting niche market for us.


It's on the basis of this consideration that we seem to comply with the organic production methods that are laid down in European legislation regarding products from organic production (which are voluntary) and an accredited certifier will have to approve our growing and processing facilities, so that we could be allowed to place the European Organic Farming logo on our products, as well as the logo of the standard holder (for example, in the United Kingdom the Soil Association and Organic Farmers and Growers and in Germany the BCS Öko-Garantie). Demeter is a biodynamic certification label and regarded as the highest grade of organic farming in the world.


Against this backdrop we have Familiarised ourselves with the requirements of organic certification, for example the standard of the International Federation of Organic Agriculture Movements(IFOAM).


Additionally, we have also considered the need for Fairtrade certification because Fairtrade certification is the proven way to substantiate our business' social performance along the supply chain. Hence we pursue Certification by an independent third party to enable us to place the Fairtrade logo on our product which is important because Products which carry the Fairtrade label indicate that producers are paid a Fairtrade Minimum Price.


With this certification we can cove more European markets because Fairtrade certification is most popular in North-Western Europe. For example, market figures for FLO certification indicate that the United Kingdom is by far Europe's main buyer of FLO-certified cocoa beans from producers, followed by the Netherlands, Ireland and Switzerland, and indicates that this label has sufficient demand in our target market and as such it will be cost beneficial for our product.


For segmenting our cocoa market,
Countries studied as part of this project are:


Denmark
Finland
Ireland
Iceland
Sweden
United Kingdom
Austria
Belgium
France
Germany
Luxembourg
Netherlands

Czech Republic
Estonia
Hungary
Poland
Slovak Republic
Bulgaria
Latvia
Lithuania
Romania

Greece
Italy
Malta
Portugal
Croatia
Macedonia(FYROM)
Slovenia
Spain
Turkey
Cyprus

Market & sales:

Our market is the international cocoa market because our product is cocoa.
The international cocoa market (including Switzerland) distinguishes three types of cocoa beans:

Common grade: Forastero cocoa
Forastero was originally grown in the high Amazon region and is now the predominant cocoa variety cultivated mainly in Africa, accounting for around 80% of global cocoa production. The beans have a flatter flavour than the more fruity and citric Criollo and Trinitario beans.
High-grade: Criollo cocoa(original cocoa tree)
Criollo was originally grown in Venezuela, Central America and Mexico, but is now also grows in Ecuador, Colombia, Peru, Bolivia, Nicaragua, Honduras, Guatemala and Sri Lanka. Criollo makes up 5 to 10% of global cocoa production. The beans have a bitter, aromatic flavour and are easily processed.
High-grade: Trinitario cocoa
Trinitario was originally grown in Trinidad, but is now also grown in Venezuela, Ecuador, Honduras, Nicaragua, El Salvador, Costa Rica, Cameroon, Samoa, Sri Lanka, Indonesia and Papua New Guinea. The beans are a hybrid of the Criollo and Forastero trees. This variety represents around 10 to 15% of global cocoa production.
Our international cocoa beans buying market covers mainly European countries where chocolate is consumed in high volume, such as the following specific targets:


1. Switzerland:
Switzerland is famous for its chocolate. The country has a reputation for high quality chocolate, with many famous international brands, including Lindt and Toblerone. Swiss consumers have one of the highest per capita rate of chocolate consumption worldwide. The opportunities in premium products (specialty, fine flavour and certified chocolate) are growing significantly. Within this segment, the preferred channel is direct trade with smaller traders, specialty chocolate stores, chocolatiers or bakeries.


Switzerland is the eighth-largest European importers of cocoa beans, with 43 thousand tonnes in 2017 (€117 million). Imports of cocoa beans have remained quite stable over the past five years (2013-2017), having increased slightly by +1.1% annually in terms of volume, and more significantly in terms of value (+4.9%).


Switzerland is one of the top consumers of chocolate in the world. In 2017, Swiss consumption per capita was 10.5 kg; the total amount of Swiss chocolate sold domestically amounted to CHF 921 million (around (€817 million)

2. Netherlands:
The Netherlands is the world's main importer of cocoa beans and home to the second-largest cocoa grinding industry, after only the Ivory Coast. The Netherlands imports around 85% of its cocoa beans from West Africa, primarily as bulk cocoa. The demand for high-quality cocoa is small in comparison to the conventional market, but it is growing and attracting further interest in cocoa beans from Latin American countries. The focus on the high-quality segment also offers an opportunity for a closer relationship with buyers such as smaller Dutch traders or speciality chocolate makers.


According to trendwatchers in the Netherlands, Dutch consumers increasingly demand high-quality chocolate and are willing to pay more for it. Chocolate has become a luxury treat.


The Netherlands has several Dutch traditional chocolate products, such as chocolate letters during the 'Sinterklaas' festivities in December and sprinkles ('hagelslag´) which they eat in combination with bread and butter. Although these chocolate products still largely concern bulk, they are commonly UTZ- and Fairtrade-certified and specialty varieties are becoming more popular.


The Netherlands has an annual chocolate consumption estimated at 4.7 kg per capita in 2014. The Dutch spent around € 23 per capita on chocolate products in 2015. However, compared to other European countries, Dutch per capita consumption of chocolate is relatively low. Examples of larger European chocolate consumers are Switzerland (9 kg per capita) and Germany (7.9 kg per capita).


The Netherlands is the main importer of cocoa beans in Europe, reaching 991,000 tonnes in 2017, valued at € 2.2 billion. While imports remained stable around 650 thousand tonnes from 2012 to 2014, they increased significantly between 2015 and 2017. Import volumes in the 2013–2017 period grew at an annual average rate of +12%.


3. Germany:
Germany is the second-largest grinder and importer of cocoa beans in Europe, behind the Netherlands. Opportunities for exporters lie in conventional and premium products (speciality, fine flavour and certified chocolate, especially organic). In the premium segment, direct trade is preferred among smaller German traders and specialty chocolate makers. In general, the German cocoa and chocolate market is rather competitive given the high number of players active in the sector.


With a market share of 19%, Germany is the second-largest importer of cocoa beans in Europe, behind the Netherlands (43%). Cocoa bean imports amounted to more than 449 thousand tonnes in 2017, with a value exceeding €1.0 billion. Between 2013 and 2017, the total volume of cocoa beans imported by Germany increased by an average annual rate of 9%. Most cocoa beans remain within Germany for further processing, but Germany also plays a role as a re-exporter of cocoa beans. Its re-exports amounted to 16 thousand tonnes in 2017, with a value of €41 million. All beans were exported to other European countries: Poland was the main re-export destination in 2017, accounting for 28% of total German exports. Other important destinations were Austria (23% share), the Netherlands (21%) and France (12%).

Germany is the world's third-largest cocoa bean grinder, behind Ivory Coast and the Netherlands. The large grinding industry in Germany can be attributed to the presence of large processing facilities owned by major multinational grinders (examples: Cargill, ADM and Barry Callebaut), most of which are located near Hamburg (Germany's largest port).

An estimated 430 thousand tonnes of cocoa beans were used in the cocoa grinding industry in Germany in 2017.

In addition to its large grinding industry, Germany is the leading chocolate-producing country in Europe, predominantly using bulk beans. According to the German Trade & Investment Agency (GTAI), the production value of chocolate products was estimated at around €5.4 billion in 2017. A large share of the produced chocolate is exported, which makes Germany the world's largest exporter of chocolate, with an estimated export value of €4.2 billion (17.5% of total chocolate exports worldwide).


These export volumes are largely due to the presence of large chocolate manufacturers as Ferrero, Mars and Mondelez. There are also a range of smaller chocolate manufacturers active in the sector. Examples of these are Hachez and Coppeneur. In total, there are about 233 chocolate producers in Germany, alongside hundreds of imported brands. Examples of German chocolate manufacturers can be found on the website of Chocozone.


The average German chocolate consumption in 2014 was 7.9 kg per capita. Germans are the second-largest consumers in Europe, after Switzerland (9.0 kg per capita) and before Austria (7.8 kg per capita).


German chocolate consumption has reached a level that can hardly be increased. This massive market already creates ample opportunities for developing countries, especially for bulk beans, but it's reaching a point of saturation.


New opportunities basically lie in the growing demand for higher-quality dark chocolates, for which mostly higher-value fine flavour cocoa beans are required


4. Belgium:
Belgium is famous for its chocolates. It has the world's largest processing factory and a flourishing sector of artisanal 'made in Belgium' chocolatiers. Belgium also has the second-largest cocoa port in Europe, Antwerp, and plays a significant role as a supply base for cocoa deliveries to the industries of neighbouring countries. Belgium imports around 99% of its cocoa beans directly from producing countries and, although their imports consist predominantly of bulk beans, the demand for high-quality cocoa is growing.


With a market share of 14% in 2017, Belgium is the third-largest importer of cocoa beans in Europe, behind the Netherlands and Germany. In 2017, Belgian imports of cocoa beans amounted to 320 thousand tonnes (with a value of €714 million). The total volume of imports of cocoa beans by Belgium increased by an annual average of 8.0% between 2013 and 2017. This increase was in line with the increasing exports of chocolate products, such as chocolate bars, but also chocolate powder and paste. To illustrate, Belgium exported €87 million in cocoa paste in 2017, registering an annual increase in value of 11% since 2013.


Belgium has been the largest exporter of cocoa beans in Europe since 2017. The Netherlands led European imports in 2016 and before, but since 2017 Belgium has been the main exporter with 237 thousand tonnes (at a value of €551 million). This indicates that Belgium is one of Europe's main trade hubs for cocoa beans, playing an important role in the distribution to other European countries. It could therefore be an important entry point for suppliers in producing countries.


Belgium exports increased by 28% between 2016 and 2017. Belgium had a market share of 49% in total European re-exports in 2017, whereas the Netherlands held a share of 47%. Germany is the largest import destination of Belgian re-exports, with a market share of 40%. The Netherlands holds second place, receiving 38% of the total Belgian exports. Belgian re-exports to the Netherlands increased at an annual average rate of +41% in volume between 2013 and 2017, whereas re-exports to Germany increased at an average annual rate of +16% since 2013.


It is estimated that the cocoa-grinding industry in Belgium used up around 90 thousand tonnes of cocoa beans in 2016. Belgium has the 11th largest cocoa grinding industry in the world, and the fifth largest in Europe. In comparison, Ivory Coast has the largest cocoa grinding industry with 550 thousand tonnes of cocoa beans, followed by the Netherlands (545 thousand tonnes) and Germany (412 thousand tonnes). In Belgium, the two largest cocoa processing companies are Barry Callebautand Mondelez. Mondelez grinds beans to liquor for the production of chocolates under the brand name Côte d'Or, whereas Callebaut is the world's biggest supplier of chocolate and cocoa products for its own chocolate manufacturing as well as other companies worldwide. In Belgium, however, Mondelez is the market leader in chocolate confectionery, thanks to its popular brands such as Côte d'Or and Milka.


Apart from Mondelez and Barry Callebaut, both Cargill and Belcolade also specialise in the production of industrial chocolate in Belgium.


When it comes to producing chocolate, Belgium ranks as the fifth-largest chocolate producer in the world, with 219 thousand tonnes of produced chocolates in 2013. The market leader is Germany, with 1.1 million tonnes, followed by the United Kingdom (298 thousand tonnes), France (259 thousand tonnes) and Italy (243 thousand tonnes). When it comes to the export of chocolate products, Belgium is the world's second-largest exporter, after Germany. In 2014, Belgium exported 512 thousand tonnes of chocolate, 11% of total chocolate exports.,


Belgium had an annual chocolate consumption estimated at 5.2 kg per capita in 2014. Compared to other European countries, Belgian per-capita consumption of chocolate is relatively low. Examples of larger European chocolate consumers are Switzerland (9 kg per capita) and Germany (7.9 kg per capita). Belgians spent around €67 per capita on chocolate products in 2015. To compare, consumers in Switzerland spent the most on chocolate in Europe, at €211 per capita in 2015.


In the past years, the share of sustainable chocolate consumed in Belgium has been rising. For instance, the sales of Fairtrade chocolate rose by almost 50% in 2016, as compared to the previous year. Chocolate is the fastest growing Fairtrade product in Belgium, but the total market share of Fairtrade cocoa is still very small.

OUR COMPETITIVE ADVANTAGES

As a supplier of cocoa beans to the European market in particular, our cocoa is going to be certified in order to meet the growing demand for certified cocoa in Europe.


Certified cocoa refers to cocoa that has met the standards of and has been certified by a certification body. Certification schemes attest whether the various stakeholders in a supply chain meet the environmental, social and economic standards required. Our reasons for deciding to obtain certification for our supply chains include: end-consumer demand, ensuring transparency and traceability, improving brand reputation and adding credibility to our marketing claims.

Projected production volumes, unit prices, sales objectives, and market share of proposed venture.
We anticipate producing cocoa in 5,000 hectares of our proposed cocoa plantation annually, to meet The international benchmark for net cocoa productivity to harness the full capacity per hectare. Our 10,000 hectares will be quadrupled every 4 years at equal production capacity of 1000 tonnes per 500 hectares or 500 kg per hectare, and all Our cocoa will be certified for supply to Europe.

Europe is the leading consumer of cocoa and chocolate products in the world; around half of the global retail sales of chocolate occurs in Europe. In 2017, the European cocoa-processing industry increased by 2.6% to 1.3 million tonnes. Europe exported around US$ 20.6 billion (around €18 billion) of chocolate products in 2017, which accounts for 74% of overall international chocolate sales.

Europe is also the most important market for certified cocoa in the world.
A cocoa producing tree can deliver on average 0.5 to 2 kg of dried seeds per year. We plan to plant 50,000,000 cocoa trees in 20 years, hence to produce 25,000,000 kg (25,000 tonnes) to 100,000,000 kg (100,000 tonnes) of dried cocoa seeds in our overall production capacity in 20 years.


Meanwhile our average annual production per 100 hectares of our cocoa plantation (5 nano lots or 0.5 micro lot of cocoa farmlands) will be 50 tonnes of cocoa beans, while our production per hectare will be 500 kg (0.50 tonnes).


° Our unit price is $18 per kilogram.


° Our sales objective is to sell 5,000,000 kg (5,000 tonnes) per year, and to quadruple it in 4 years.


That means, if we produce all we sell or sell only what we produce, we would need to acquire and cultivate an average of 5000 hectares of land annually, and acquire additional 45,000 hectares of farm land to scale our sales target by 1000% in 10 years, hence expanding by 100% per year until we reach our sales growth benchmark (100,000 tonnes) by cultivating a total of 200,000 hectares of cocoa farm and thus we will produce a total of 50,000,000 kg (50,000 tonnes) of cocoa beans at our optimum capacity in 10 years.


To achieve this Lofty sales objective, we plan to train and engage new badges of 1,000,000 youths, as our industrial trainees or interns on the cocoa value chain, to work on our cocoa farms every year, deploying a minimum of 1000 interns to manage every 100 hectares of our farmlands. Hence 100,000 interns will service 10,000 hectares of our cocoa farms every year at our optimum production capacity.


Our farmland acquisition plan will be of three different bulk sizes with their specific management sizes, namely:


1. Ultra nano lot farmlands: 2 hectares for 20 interns to manage
2. Nano lot farmlands: 20 hectares for 200 interns to manage
3. Micro lot farmlands: 200 hectares for 2000 interns to manage,
The Micro lot farmland is a very large single farmland for 2000 interns to work with same zeal of hired labourers for planting, weeding and harvesting the crop plus carrying out post-harvest processing of the crop.
° Our market share is 100,000 tonnes of Nigerian cocoa for supply to European buyers, and can be covered in 20 years time, for if we scale sales growth alongside our production capacity by 100% annually, we will cover our market share when we attain 2000% growth in sales and production in 20 years.

Potential users of products and distribution channels to be used.
Apart from the producers (owners of farms) and buyers from around the globe who will use 1CoX as a digital marketing automation tool, we will sell our cocoa beans to chocolate manufacturers and cocoa beans importers in Europe focusing on four main buyers from Switzerland, Netherlands, Germany and Belgium, among other buyers in Europe.

Our distribution channel is ocean freight for LCL or FCL shipping terms Using frieght forwarders found on Uship, a compatible merchant and carrier matching website, while using inco docs tools to facilitate our commercial documents creation, processing, and issuing, when transacting as a supply chain hub with our international cocoa buyers.

Present sources of supply for products.Before acquiring the first production assets of farmland and seedlings, our primary source of supply for products is smallholder cocoa farmers in the 14 main cocoa producing States in Nigeria categorized into three groups, namely:
1. High producers: Ondo, Cross River, Osun
2. Medium Producers: Edo, Ogun, Oyo, Ekiti, Abua, Delta, Akwa Ibom
3. Producers: Kwara, Kogi, Taraba, Adamawa


Each of these producers will account for 500 tonnes of the cocoa we source through our laison officers who will be deployed after their training in our workshop and equipped with 500 improved seedlings to work with each farmer identified in the producing states assisting them in scaling their production capacity by planting 500 new cocoa trees and helping the farmers adapt to the international industry best practices on cocoa production, as a contribution we make to the farms before buying from each farmer in any producing state where our interns are deployed as liaison officers between us on the farmers helping us source good quality cocoa products from each of the producing states.


Future competition Given renewed interest in the development of cocoa and government decision to recognize it as one of the key sources of foreign earnings, the Federal and State government are future competition in the public sector, as it is possible they could focus on cocoa export again and make policies that will give government the monopoly of its distribution in order to control the sub sector as done in Ghana and Côte D'Ivoire in west Africa, if this happens then our future competition could influence our business model to the point of necessitating structural adjustment.


In adjusting our business model we would shift our focus from production to processing for local consumption and may thus buy from government approved producers at cheaper prices locally, then process and distribute finished chocolates back to local consumers and then export the excess as locally processed chocolate foods and drinks. This way we will veer into the 10 times larger chocolate industry as chocolate producers for local consumption of locally processed chocolate.

Possibility that market may be satisfied by substitute products.
Locally processed chocolate for local consumption will substitute foreign processed ones and open up new opportunities for cocoa farmers to rely on the local demand to be steered through our local processing to harness the available natural resource of cocoa production in Nigeria for made in Nigeria chocolates to be consumed in Nigeria.


The market will be satisfied with this substitute to imported finished chocolates because of the cost it would save for existing importers of chocolates in Nigeria. Local products to be based on this substitute will be produced in larger quantities because of the available resources being locally harnessed. Nigeria has long desired this outcome of local processing of chocolates for its local consumption.


In West Africa, Nigeria is the third largest producer of Cocoa. While the crop is sometimes farmed on a large scale in Nigeria, the sector is dominated by small scale farmers and remains a critical source of livelihood for rural populations in states where the crop is produced. In the South-west, cocoa-producing states include Ondo, Oyo, Osun Ogun and Ekiti where farmers either operate on inherited field or operate a share cropping system in which two-thirds of the produce accrues to the land owner who also contributes to purchase of farming input.


With the new input of local processing, the chocolate industry in Nigeria will reach new heights with high economic impact by curbing food wastage in this industry due to the large amount of the product that often get left at the warehouse if not sold or exported but which with a local processor consuming the product that would have been wasted producers will always know where to look to sell their products locally and get Hugh turnovers.
Having got a detailed update about our business, you may proceed to learn more other short term contributions we are making that might be beneficial to you.