Partnerships, Add Ons, Accessories and More (click to read more)

Our previous updates talk about our business strategy, future products, technology licensing opportunities, our development goals and our market opportunities. If you haven't had a chance yet, I highly recommend that you take a look at our other updates.
This update is about how we're using partnerships to develop add ons and new features for our current Travelmate Robots. Travelmate is designed for easy and in depth customization. This is great for users and great for you as an investor, since it allows for additional revenue from accessories. And since it is connected to your smartphone, its functionality naturally expands over time with software updates and "applets" that add new features. This means that third party developers can make their own features for our robot, like they do on the app store.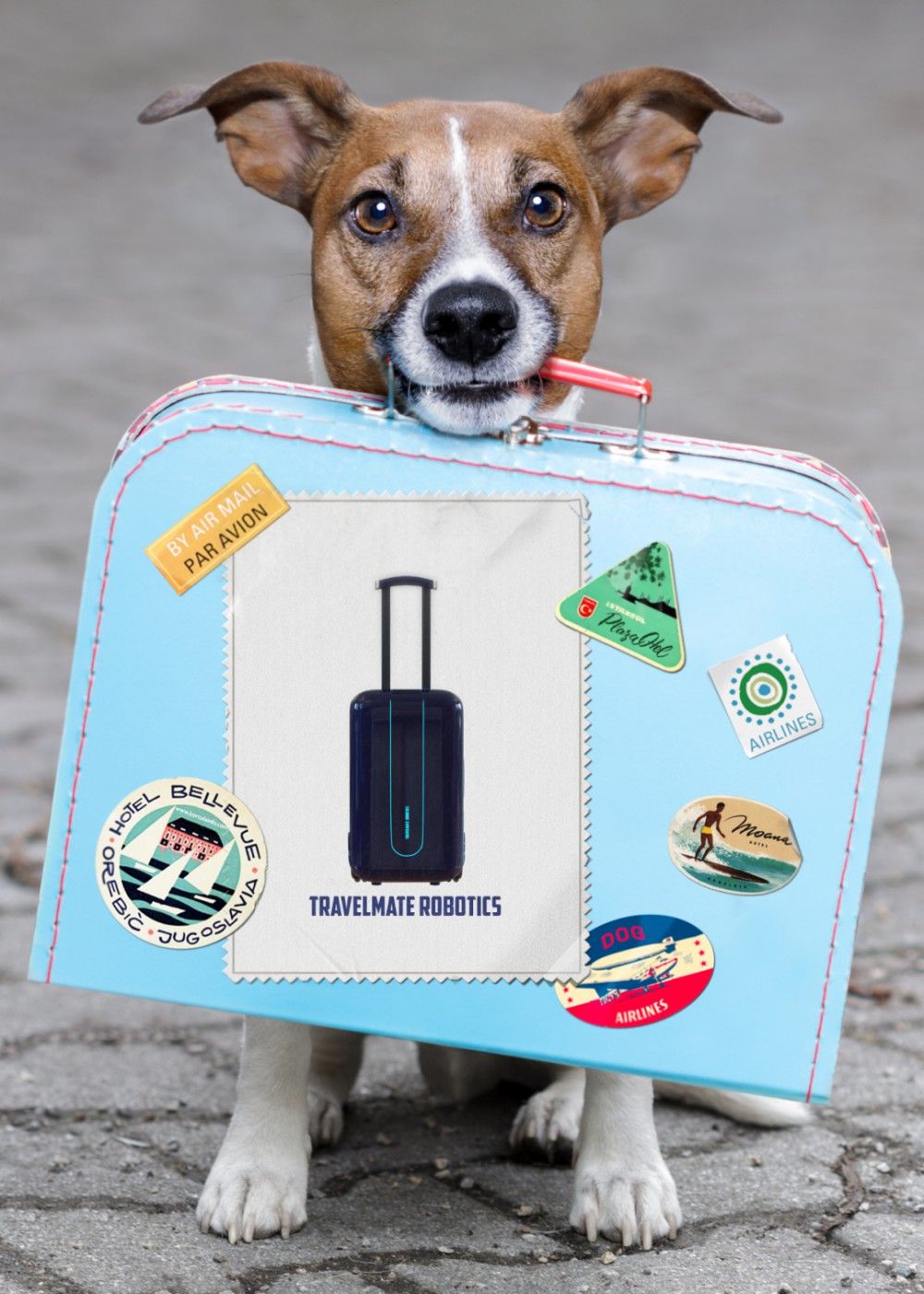 However, unlike the app store, developers will be able to add hardware add ons, in addition to software features. One example is an add on for medical equipment. I'll make a separate update about these hardware add ons, but for now there is some basic info about this on our main wefunder campaign page.
Travelmate robots don't need an internet connection to follow you. The robot just needs to be connected to your smartphone. However, we've included a sim card slot in our Travelmate Robots. The reasoning is that as we add more features like alexa to the robot, we can have mobile data to work with. This has also allowed us to garner interest from telecom/internet providers (Verizon and T-mobile for example) who are interested in bundling our robots with a sim card. This isn't trivial, as it opens up an additional business model that will give us access to a wider audience. This is because most telecom companies use financing, wherein people pay a small monthly fee for their device. The telecom company would purchase from us, and then bundle with their financing models, so it is a a win-win for everyone.
Our robots have other customization options that normal suitcases don't have. Firstly, the interior lining of the robot can be replaced. You can pick different pasterns and materials for the lining and zip it in to the suitcase to replace the stock lining. It works just like if you're zipping up your sweater.
The motor wheels are also replaceable. You can swap out the all terrain wheels for different wheels. Maybe you want something specifically for off road terrain, or you'd like something that looks cool. It's up to the user. You can even add custom hub caps for the wheels, so if you're inclined to go for all chrome on your car, then you'll be able to do that with your robot as well!
The power bank is also super easy to remove from the top of the suitcase, so if necessary, you can swap it out for a fully charged power bank.
We're working with a supplier to bring suitcase covers for our robot too. These covers will add pockets so you can add more stuff to your suitcase. Some of these covers have a detachable backpack too.
Our robot has a proprietary movement and obstacle detection system. This software is part of our patent and it has applications beyond robotics. Companies like Toyota and Daimler have contacted us expressing interest in our product. And it is specifically because our technology can be applied to autonomous and semi autonomous cars. We think that licensing our technology out in this way is a good idea and another way in which we can diversify our business strategy.
Updates are a great way for us to give you some more in depth info about our business, but we want for you to be able to have a direct avenue to contact us, because we consider you as a partner in our business. That's why we've created a new email handle for our wefunder investors. If you need any help, have questions or if you just want to reach out then please email us at investors@travelmaterobotics.com