Final 2 weeks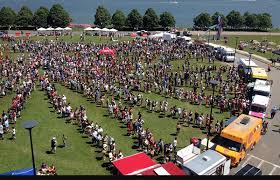 Thank you so much for all your support so far. When we started the Wefunder we were in just over 150 locations, today we're in over 245 and adding every week.
We're also serving beer at the Food Truck Festivals of America this year… Hope to see you at one or more of these events:
• May 18th – Newport RI at Fort Adams
• August 10- Cape Cod, MA
• September 14- New Bedford, MA
• September 28 & 29 - NE festival Salem, MA
• October 19- Ski Butternut, MA
The investment round ends on May 24th so please let all your friends know about this opportunity. Lets build this brewery!!!!