VZfit User Engagement and Customer Reviews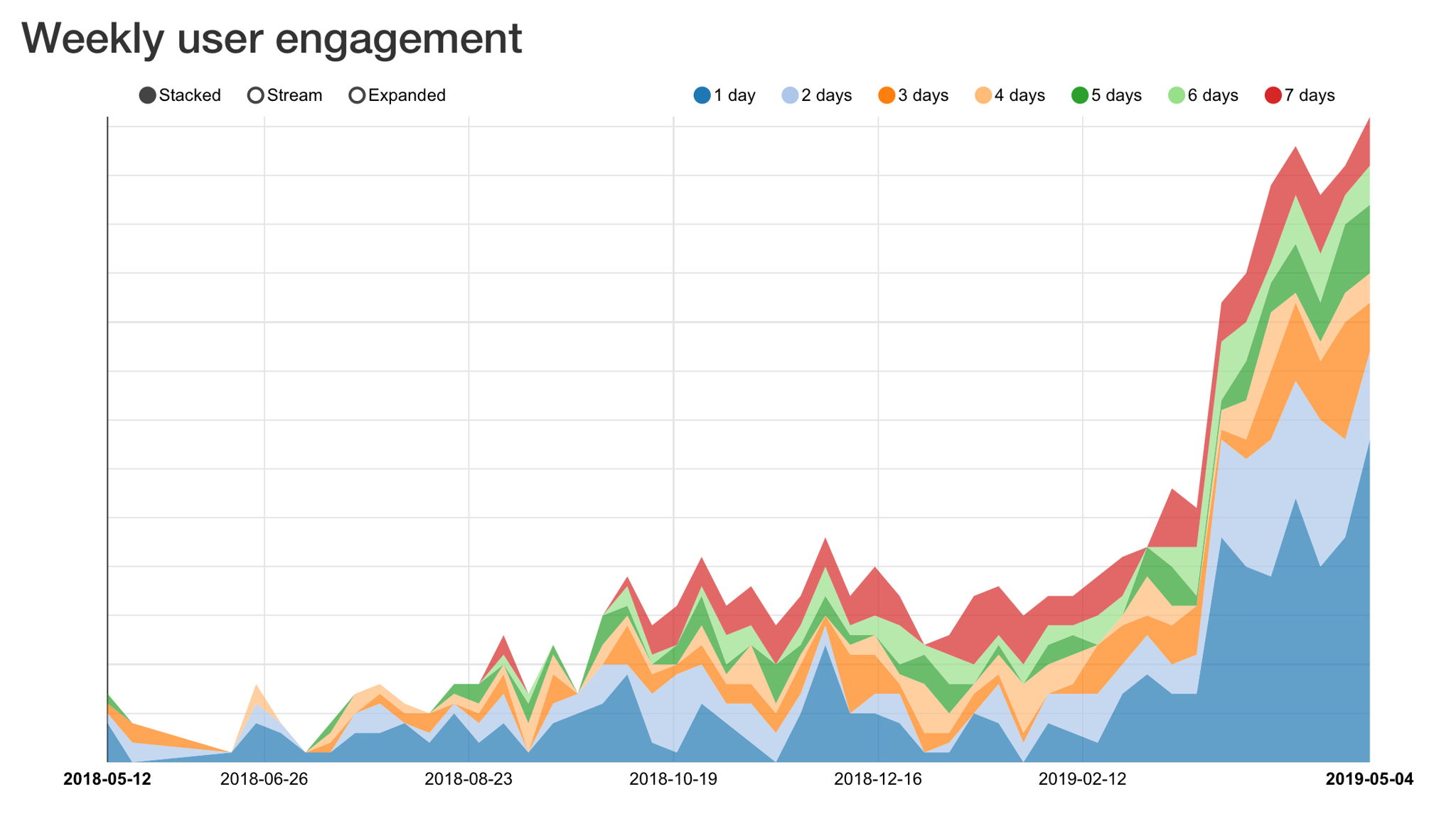 What does it mean to "get VZfit?"

It means discovering the physical and mental health benefits of regular cardio exercise, for many of our customers for the first time in their lives. Customers who previously could not get themselves to exercise regularly report that VZfit is "addictive" and "incredibly fun." The result: improved fitness and weight loss.

They call it a "Workout without the work."

There's nothing else like it.

Here we'll keep an updated list of reports from new VZfit customers and update the Weekly User Engagement chart.

Watch user engagement rise and customer reviews pour in as more and more consumers get VZfit, thanks to your financial support for our project. And 80 of our WeFunder investors who receive VZfit as a perk will be among them!
"I've been exercising on VirZOOM almost every day. There is no question that I got in so much better shape using it! I would like to thank you guys from the bottom of my heart!"

"First time VirZOOM user here. VZfit account activated and I've hit my 5,000 spin first week goal! THIS SYSTEM IS A BLAST! This morning I somehow rode for 30 minutes in what felt like 5! Ha! Fun fun fun! Excellent work by the VirZOOM team!"

"My children have tried the VZfit and are hooked. It's just fun for them. They talk about it a lot, comparing experiences, and frequently ask to 'ride the VirZOOM'. In particular they are into the games. As a parent its great to see them so willingly engaging in exercise on a voluntary basis."

"I've tried all the various motivations to get in the exercise I need - you name it, I've tried it - but yours actually works! I look forward to getting in a ride. It's the first thing I do when I get home after work - hit the bike. Thank you!!!"

"I suffer from cerebral palsy since I was 6 months of age. All my life I've been in permanent training. I'm using VZfit for about 3 weeks now and I'm very satisfied with your product. As I am physically challenged I use a special bike which I connect with the VZ Sensor. My friends and I are very eager to bring this fantastic idea (VZfit) to our physically challenged friends and into public. In our opinion VZfit could be a very important tool in getting patients with neurological issues in a better state."