Online Furniture Auctions are LIVE!
7 months ago, we set out to try something new...our first online auction.
Fast forward to May of 2019 and our whole business has transitioned. Loveseat.com now hosts weekly online auctions in San Diego & Los Angeles where we sell hundreds of items from individuals and businesses in the surrounding area.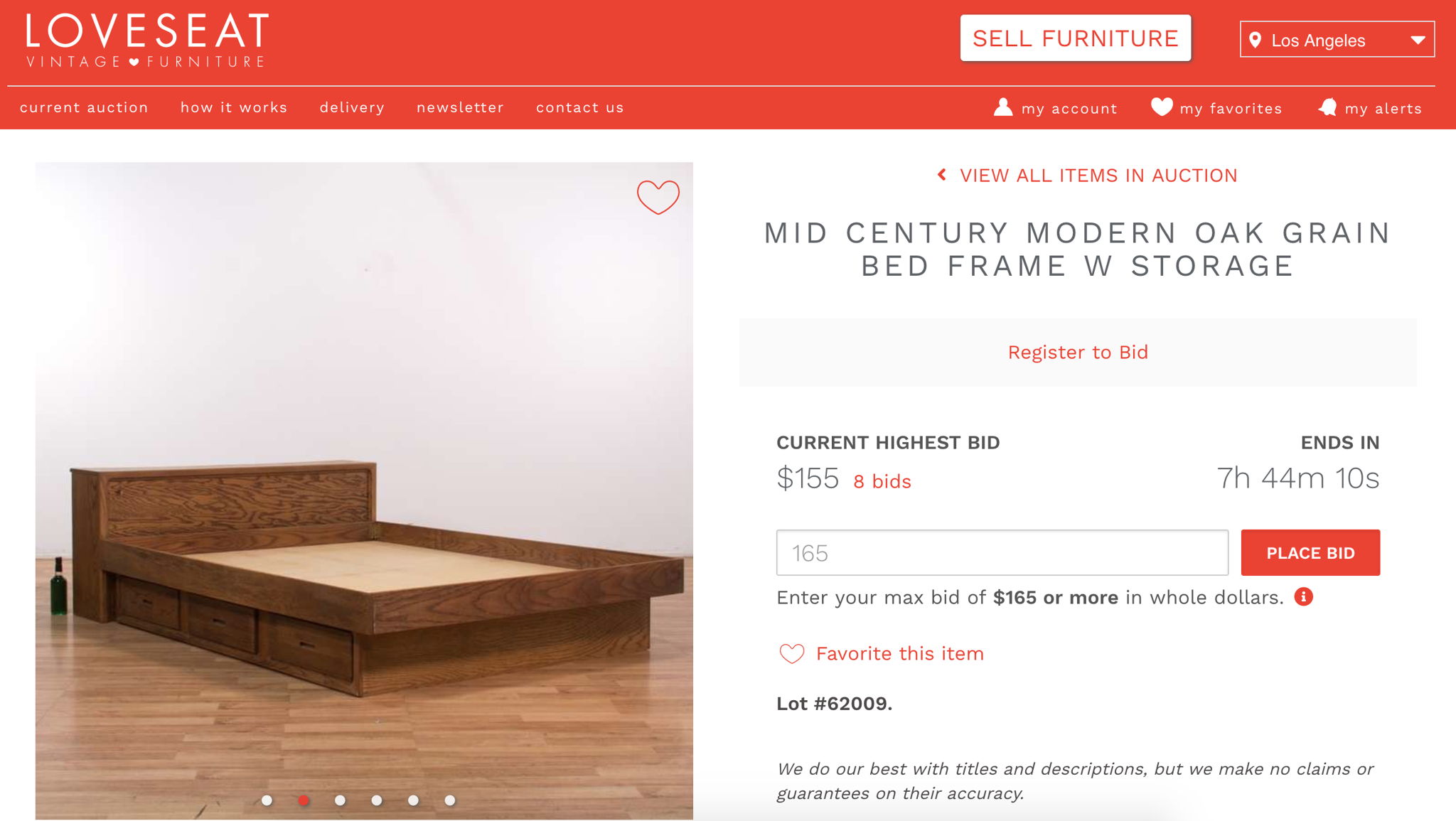 Why we made the switch
It's a big problem
The first reason we decided to make the switch is because it's a big problem that someone needs to solve. Think about it. If you are selling an item or two it's pretty easy to list it on Craigslist. Sure, it's a little bit of a pain dealing with phone calls, no shows, hagglers, and scammers...but, nonetheless you still sell your items.
Now imagine if you are selling a whole house full? Well, you may need to quit your job. We knew there wasn't an easy solution so that's why we launched our auction business.
It's a great business
The other reason we made the switch is it's a great business! Our "take rate" (a marketplace business term describing the % of the sale price that we get to keep as revenue) is over 60% and we no longer need to purchase inventory. Think about that for a minute. Instead of spending hundreds of thousands of dollars on inventory, now it comes to us. That's pretty big.
Even more exciting is the fact that because of the speed at which we sell inventory, we can do a lot more with a lot less. This means that as we grow, we won't need to scale up the size of our warehouse or our staff.
Profits, profits, profits
Overall, it's a WAY more profitable business and we are thrilled with it. We hope you're as excited as we are!
PS - If you want to jump in our funding round on WeFunder, it's open now! INVEST HERE