Hololens Clinical Interface
Cloud DX is the creator of the Vitaliti™ Medical Tricorder - winner of the Bold Epic Innovator Award at the conclusion of the 4-year, $10M Qualcomm Tricorder XPRIZE.
In 2017, Cloud DX teamed up with Microsoft Canada and the Sheridan College Center for Mobile Innovation to demonstrate the "Clinical Interface of the Future".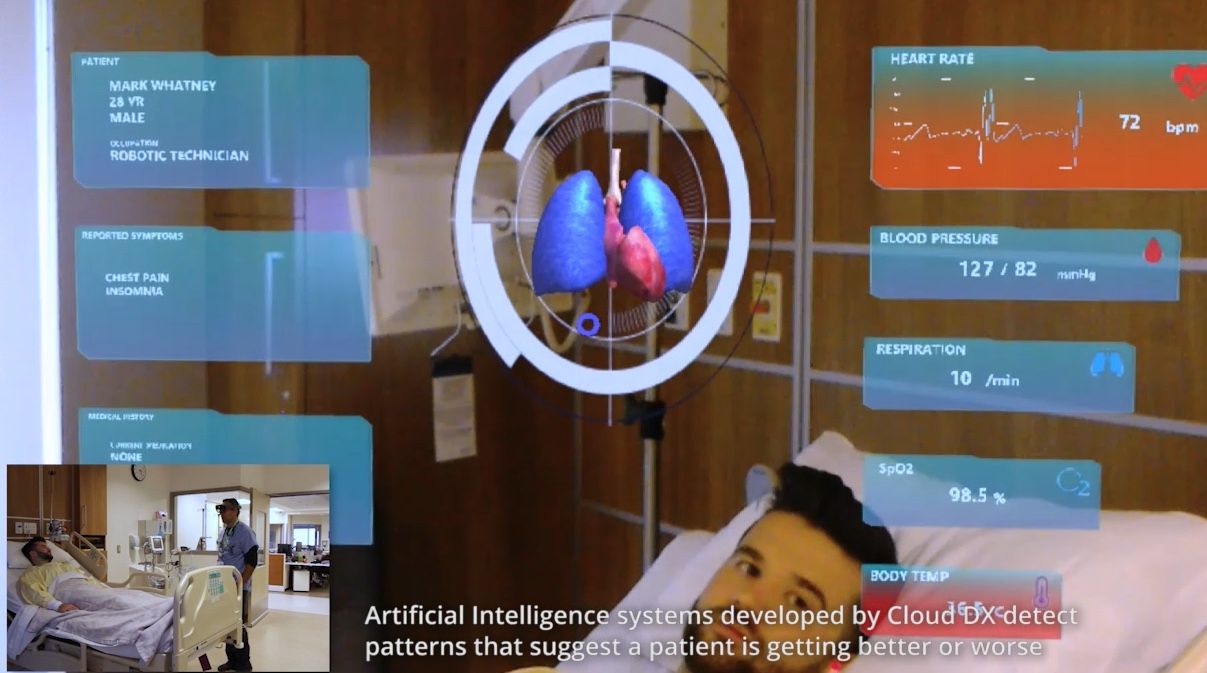 Using the futuristic Microsoft Hololens augmented reality headset, doctors can now simply look at a patient and see all their medical details arrayed as 3D holograms floating in space. You can see the heart beating, the lungs expanding, and check all the main vital signs at a glance. Doctors can even move the holograms around, like the characters do in the iconic sci-fi movie "Minority Report".
This video is the Discovery Channel episode that covered the debut of the Vitaliti™ Hololens System at the Singularity University Canada Summit in 2017.
Note: STAR TREK, Tricorder and related marks and logos are trademarks of CBS Studios Inc. Used with permission.