The Cloud DX Mission
This is the first in a series of posts we're going to add here over the next few weeks, telling the world our story.
Cloud DX was founded on September 15, 2014. Right around that time we were confirmed as Top-10 Finalists in the prestigious and extremely challenging Qualcomm Tricorder XPRIZE competition.
We were a brand-new startup, which had yet to raise any new capital but we had a clear vision of the Tricorder technology we intended to invent.
In April 2017 Cloud DX was named one of three prize-winners at the conclusion of the Tricorder XPRIZE competition, winning the first ever Bold Epic Innovator Award "In recognition of exponential technological progress in the field of consumer-focused medical technologies, and potential for expanding access to healthcare when deployed at scale".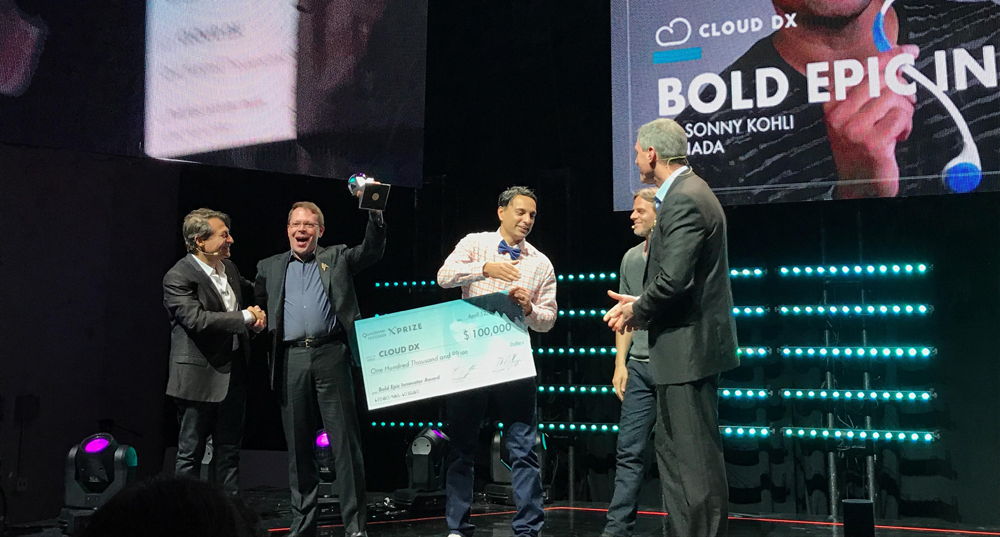 This video was created before we'd built a single piece of our Tricorder - the devices shown here are all mockups. Today, the Vitaliti™ Continuous Vital Sign Monitor is completing it's clinical trials and will be ready for regulatory approval within the next several months!
Note: STAR TREK, Tricorder and related marks and logos are trademarks of CBS Studios Inc. Used with permission.