What is Orthogonal Thinker?
Orthogonal Thinker is a holding company. Similar to Alphabet and Berkshire Hathaway, we invest and incubate companies by owning the majority or meaningful minority of equity. Most importantly, we reinforce and support a shared mission to grow and create positive impact in the world. Financially, we empower our portfolio companies to maintain a long-term focus through access to capital and protection from losses. We are more concerned with an appreciation of capital, than an exit. The holding company model is built to last and is used by some of the most successful companies in the world including: Alphabet, Alibaba, Berkshire Hathaway and Y Combinator to name a few.
How does Orthogonal make money?
As a holding company, we partner with companies for up to 50% equity stake in their business in return for capital and our services. We do this in order to achieve consolidated cash flow and yearly returns. For instance, if one of our 50% equity stake partners makes $1M in annual net profits, Orthogonal would get $500,000. You can read our Form C filed with the SEC for other important disclosures, like our financial statements.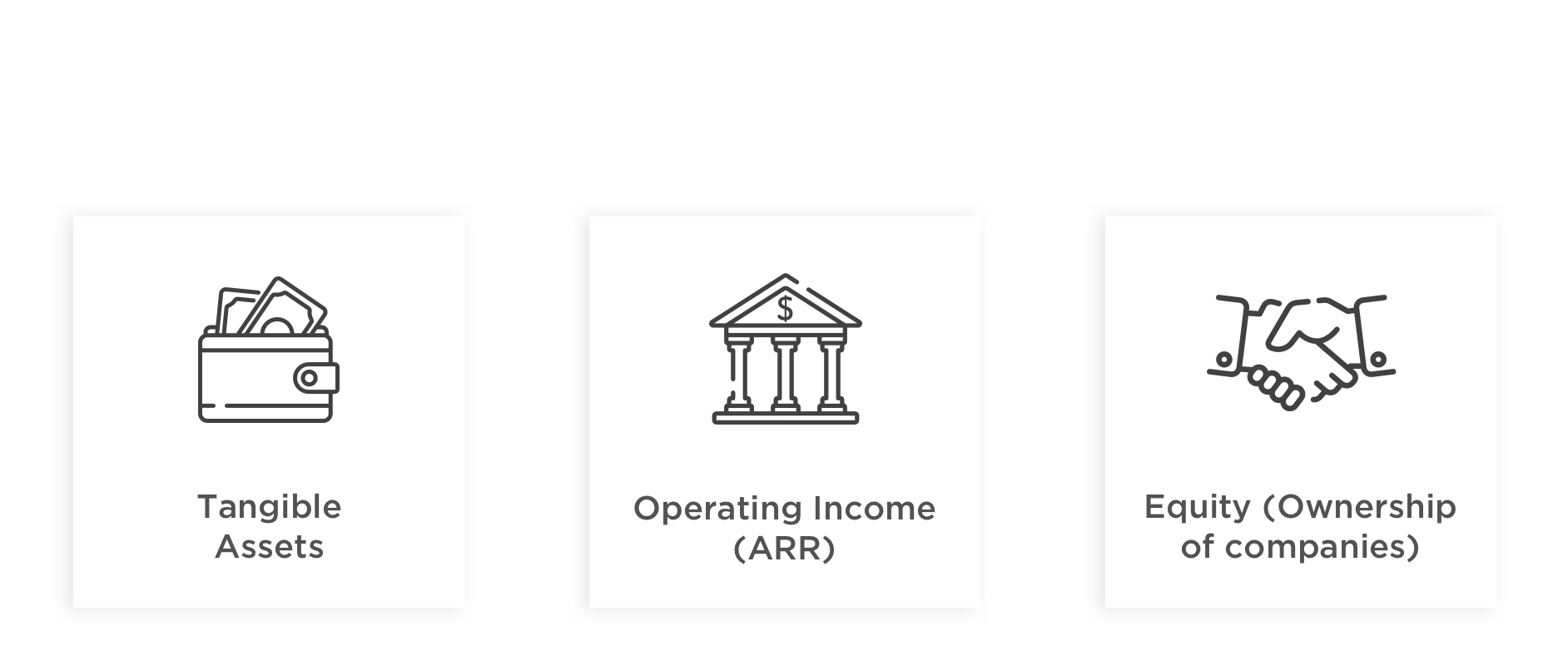 Our Track Record & Future
We have 15+ years of investment experience in disruptive & innovation-based companies. We've made 120 investments to date across both startup and late stage companies. With young entrepreneurs, we thrive on propelling companies from seed to growth stage. Our investment framework identifies companies that can accelerate expansion of high-frequency companies and products.
With later-stage businesses, we support companies with balanced and bold strategies that can make an impact at scale.


OT has also invested in multiple companies valued at over 100M:-
Betterment - managing $20billion in assets. On track to manage $100 billion in the next 36 months.

Vidyard - a video platform company that helps businesses transform communications and drive more revenue through the strategic use of online video.
RideCell - a mobility platform that provides the technology for customers to launch, brand, and scale their own standalone rideshare and carshare operations.
Meadow- we were their first investor. We've invested in Meadow 3 times. Our last investment was for $111k in a seed bridge before the Series A.

*Information gathered from Crunchbase.
This is our plan
Orthogonal Thinker believes that making money and doing good are not mutually exclusive. The American Dream will be healed by the plant and life sciences, so this is where we are focusing our energies. These industries will revitalize US agriculture with production of hemp, create thousands of new cannabis companies all over the country, and provide health benefits that have long been restricted from use. We are investing heavily in companies that will help the industry grow and broaden its effectiveness. Using our deep industry knowledge, we deploy capital into the parts of the cannabis and plant science ecosystems that we believe will have the most impact. We focus on innovative brands, compliance and financial support software, farming and manufacturing support systems, while carefully avoiding the bad actors that flock to any emerging industry. By focusing on solid companies with high marketshare and revenue growth potential, Orthogonal Thinkers' holdings will grow rapidly.
Early stage companies tend to reinvest their operating income back into their companies to fuel growth and limit needing to sell off more equity. This has the effect of appreciating the investment when asset liquidation is limited and there are no dividends, but leaves investors with a choice down the road: sell to recoup the investment and make a profit or hold hoping for dividends. Either way, these investments are long term plays and generally result in "pump and dump" strategies. Orthogonal Thinker thinks differently! We look at our portfolio as if it were a healthy ecosystem. We maintain a balance of companies at different maturities and in diverse segments of the life and plant science industries. We provided coaching on strategies during incubation that encourage sustainable growth, which rewards both the companies and the their investors at all stages of the life cycle. We only partner with companies and investors that believe in the products and want to see them come to prominence in markets around the world.
We also add another component to what we look for in an investment: the good the company can do in the world. This vital component allows us to proudly wear the title of Socially Conscious Capitalists. With your investment, we will deploy capital to acquire equity in promising companies, then use our network of partners to expand their business opportunities and take advantage of collective efficiencies. By growing our portfolio holdings and helping those holding expand in their own right, shareholders will see their investments appreciate. Best of all, they will know they are supporting the right kind of companies and moving our economy closer to one that serves both individuals and humanity."
Our previous investments
David Nikzad, our founder, originally owned Reinmkr, which invested in the following companies. We currently have 28 companies in our portfolio. Orthogonal Thinker owns Reinmkr, so has stock in the following:
Let's Invest For Good Together
Dear Wefunder Investor,
As you are likely aware, the concept of investing purely for financial gain has evolved. What we do with our money, how we make it work for our own bank account as well as our ethos, and the ethical benefit of an entire society is the new paradigm for success.
Orthogonal's carefully curated conglomerate of companies creates a system by which the focus, talent, and deep experience of one interest helps support the others. As our tagline states: "the right angle." The tangential energy of success provides a more solid path for the scalability for all our holdings. One connection creates another and so on until you are surrounded by a universe of highly skilled individuals and energy. We're all invested in a bigger, broader, more profound definition of success and how to help each other achieve it.
Invest in Orthogonal and watch the ecosystem grow, both literally and metaphorically. Because when you re-focus the definition of success on more than one aspect and judge it by greater than any singular standard, you achieve something better and more solid for the future.
Thank you to those who invest in our future-forward vision. We are one of the initial investors in Wefunder. We get it. Our goal here and now is to allow the masses to participate in the upside of this relatively early-stage investment. While institutional investors love our vision, the energy we create with the pathos of individuals who invest for all the right reasons is part of what fuels our engine. One shared future and one shared destiny.
Mahalo,
David