Why DNA Pro-Fit?
We know the body is a perfect machine that depends on timing. Releasing the right nutrients and ingredients at the proper time will effectively keep the body functioning to help achieve the best results.
DNA PRO-FIT (short for Day Night Aid for Professional Fitness) will market and sell nutritional supplements, that are carefully engineered to satisfy the requirements of those seeking to lose weight and optimize athletic performance. Our mission is to become a leading brand of weight loss and fitness supplements by attracting and maintaining customers, always exceeding their expectations, and building long-term relationships and trust.
Our organizational objectives are: to continue expanding our product line through research and development, maintaining an expansive online presence, and continuous reinvestment of after-tax cash flow into the company's inventory levels and marketing. In addition, our ultimate goal is to develop relationships with fitness centers, supplement stores, and mass merchandisers in the U.S. and throughout the globe.
Market Analysis (USA)
190 Million
Adults Take Supplements
$42 Billion
Approximate Market
70.7% Adults
Overweight and Obesity
Investor Presentation
A Smart Solution for a Healthier Lifestyle
Dear Investors,
The world has never been more conscious about fitness and healthy habits as it is at this time. Currently, the dietary supplement market surpasses the $133 Billion dollar mark and continues to grow, with the main reason being the current concerns about overweight and obesity throughout the world. Additionally, the world has been surrounded with social networks that showcase fitness models and fitness addicts, giving them exposure, popularity, and increasing awareness about healthier habits.
My name is Domingo Correa and I am the Founder of DNA Pro-Fit. I have personally dealt with weight issues my whole life and I understand the struggle to lose weight and find supplements that are effective. People are always looking for that magic pill that will help them lose weight or make them gain muscle instantaneously and without any effort, but our mission is to tell those people "There is no such thing as a magic pill" and also to stay away from anyone offering a "magic anything." Nevertheless, there are supplements that can expedite the process for achieving their fitness goals.
Our mission at DNA Pro-Fit is simple: to provide a one-stop shop for supplements, fitness equipment, and accessories for those looking to become a better version of themselves. With the latest lack of product innovation, this is the perfect time to change the fitness game. We have created and launched our first product DNA Extreme Core and we will continue to create products advance the name of our brand. In the future, we will continue to add more tools (diets, recipes, workout routines) for our customers to start and sustain a healthier lifestyle. We are closing the gap between fitness professionals and people who are just starting to be more conscious about their habits.
Our focus these first years has been to build the business structure to make this brand scalable and be able to make it a top brand in the world. Now, it's time to execute our vision and become a best in class brand.
We want to thank you in advanced for your interest in becoming a part of the DNA Pro-Fit family, for your support, and for believing in our vision. Your help is key to take our brand to the next level and our commitment is to continue innovating.
Much love,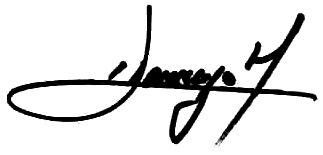 Domingo Correa